Good day everyone!!!! (*⌒▽⌒*)θ~♪
Listening to music has been part of my daily activities. And I think all of us do listen to music while we are doing something like a chore, writing a blog, driving, jogging or even while buzzing here. Which I always do each time I sits in front of my computer. Listening to music has been a habit for many of us.
Right now one of my favorite artists to listen to is the American singer and songwriter Charlie Puth. I follow him on Spotify and some of his songs are in my playlist. Charlie Puth hits are "See You Again" with Wiz Khalifa, "Marvin Gaye" featuring Meghan Trainor and my favorite "One Call Away".

Let's get to know who is Charlie Puth and how he became famous.


Charlie Puth
Charlie Puth was born December 2, 1991, in Rumson, New Jersey. He is an American singer, songwriter, arranger and a record producer as well. Just like other artists who are now popular in the music industry to name a few areJustin Bieber and Arnel Pineda, he also started his career in YouTube by posting his works. YouTube had been his avenue to showcase his talent in singing.
Many of his fans taught that he shaved his right eyebrow, including me, some guys do that to have that bad boy kind of look. But the truth according to him in an interview, he had a dog bite incident when he was two years old that scarred his right eyebrow. He nearly died due to head trauma. The scar on his right eyebrow became his signature look.
According to him he was an introvert and could not even perform in front of two people. When he was in high school he started uploading videos of his songs and cover versions in YouTube and that's when he gained confidence through those thousands of people watching and appreciating his talent.
In 2013 he graduated on a full scholarship from the Berklee College of Music. He majored in music production and engineering.
He started as an independent artist, in 2010 he released Otto tunes and Ego in 2013. "These are my sexy shades" was his first song that he released as an independent artist. In 2011 together with Emily Luther they won in an online video competition, Can You Sing? It is a competition sponsored by Perez Hilton. The two performed their version of Adele's hit "Someone like you". The video went viral because of this they gained popularity and on the same year Puth and Luther signed a contract under the record label eleveneleven of Ellen DeGeneres.
Adele- Someone like you cover by Charlie Puth & Emily Luther
Charlie Puth's Awards and Nominations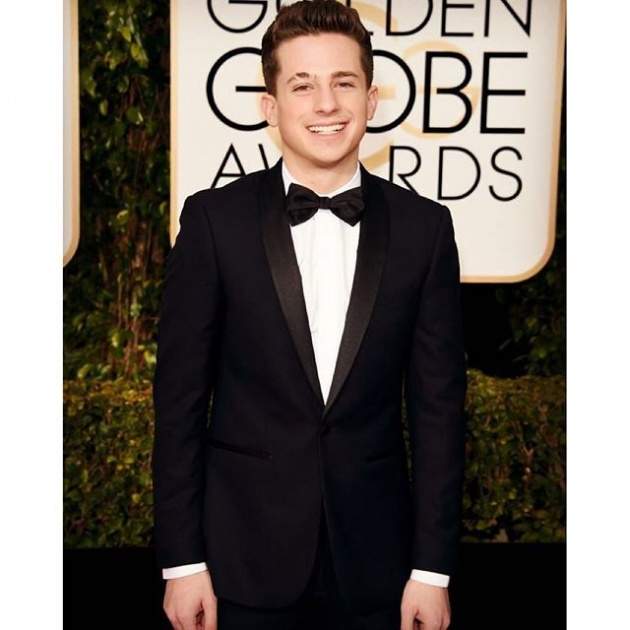 Charlie Puth is featured in Wiz Khalifa song "See You Again". He wrote his part of the song while the rap lyrics are all written by Wiz Khalifa. Puth also co-produced in the song "See You Again" which was the tribute song for the late actor Paul Walker and it was also included in the soundtrack of Furious 7.
The song See You Again peaked at number one for 12 non-consecutive weeks on the Hot 100 chart. And because of the song See You Again Puth gained various nominations and awards.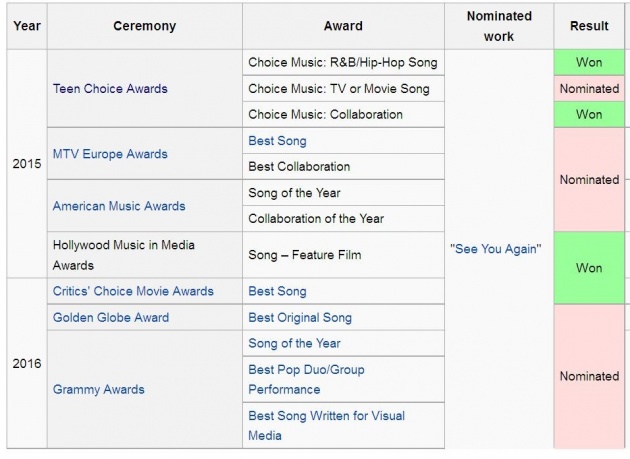 Image source: screenshot @https://en.wikipedia.org
Nine Track Mind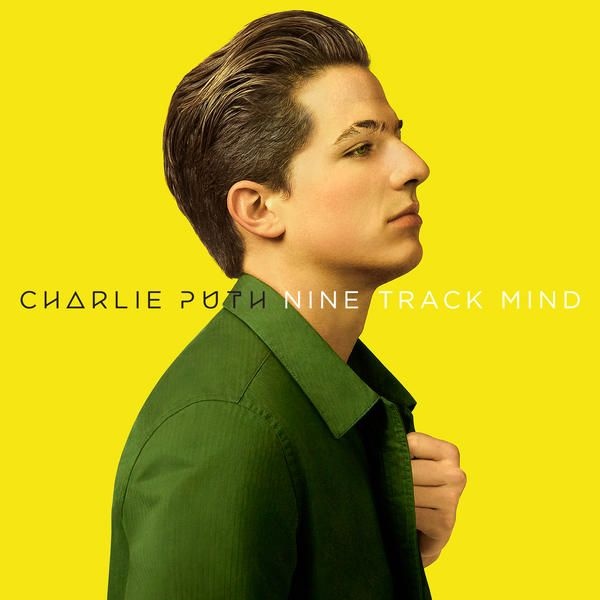 Nine Track Mind is the debut studio album of Charlie Puth under Atlantic Records. In early 2015, Puth signed a contract under the said record label. The album was released on January 29, 2016. The debut single "Marvin Gaye" featuring my favorite Meghan Trainor which peaked at number 21 on the Billboard Hot 100. It is a Certified double platinum in Australia. It also topped the charts in countries like Europe, Ireland, New Zealand and the United Kingdom.
Right now Charlie is on tour. The Nine Track Mind tour had started this March in different states in the US. The Nine Track Mind tour will also have a European leg that will embark on April 30 up to the whole month of May. He had gone a long way from an independent artist who started on YouTube uploading his cover versions now to a certified platinum artist.
To know more about Charlie Puth, visit his website @http://www.charlieputh.com/
One Call Away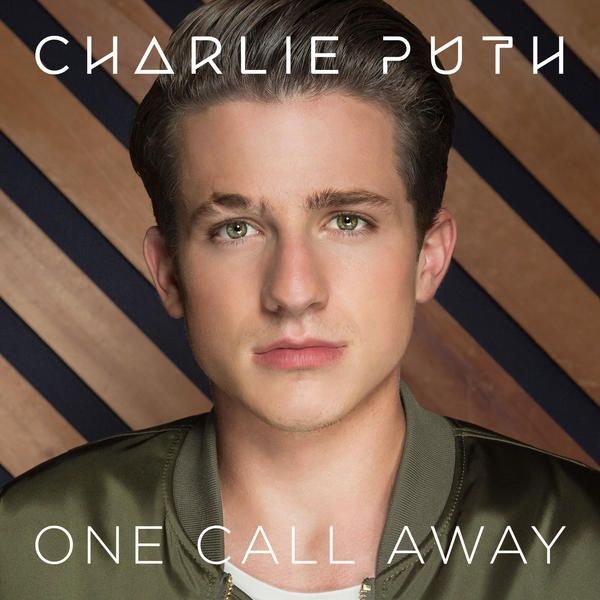 One Call Away was released on August 20, 2015 as the second single from his debut album Nine Track Mind. To date the song One Call Away is Puth's highest charting single as a lead artist, it already reached number 12 on the Billboard Hot 100.
It is a certified platinum in Australia, double platinum in New Zealand and Gold in the United States.
One Call Away and Left Right Left are my two favorite from his album Nine Track Mind. Both songs are nice to listen with, for me it just give that light and happy feeling especially when you are stress with certain things in life....
Hope you'll try to listen to his songs as well. =)
Thank you for taking time to read my blog!!!! *(*´∀`*)☆
Images credit to the following:
Video credit: YouTube.com