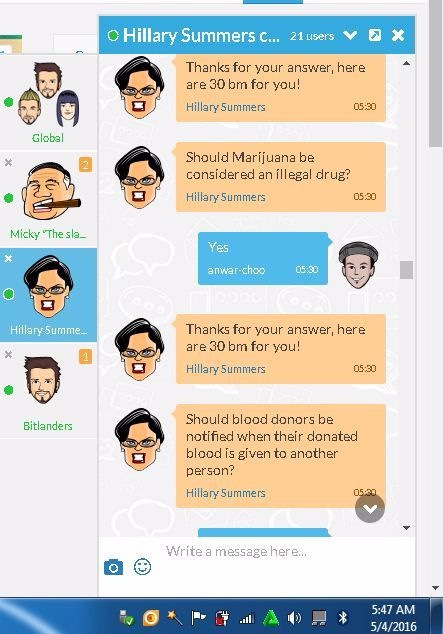 Chat with prizes, conversation light and breezy with a variety of topics and issues that develop around us sometimes sounded boring, but interestingly enough, are we the chance to find talk to either "HILLARY SUMMARS or MICKY SALERNO also by BITLANDERS" will be out and have to find out the issues and the development of the world.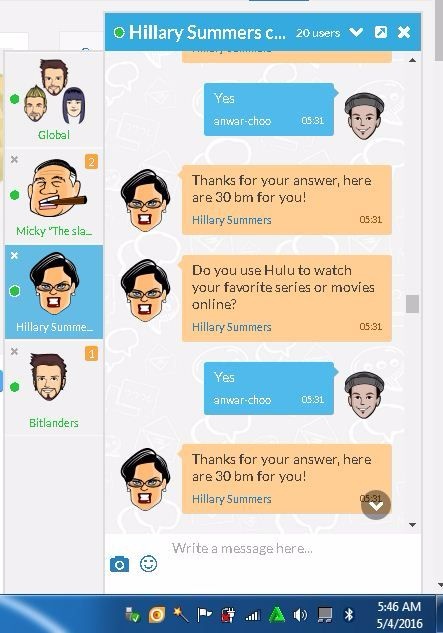 Although sometimes ask topic that leads to political or personal, thank you 'BITLANDERS', thank you all ataas support. We are happy, we will be back and we will stay here to accompany anyone who is happy to share.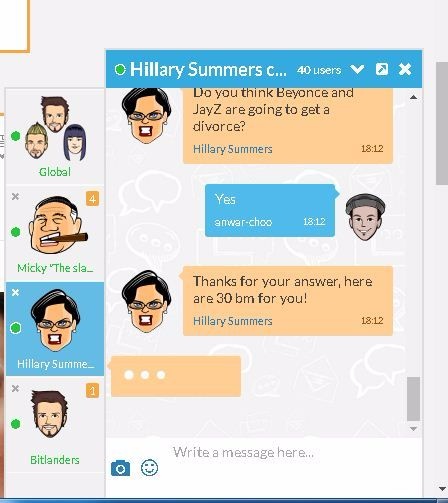 No need to know the background and origin, but all of this makes us very close and complementary.