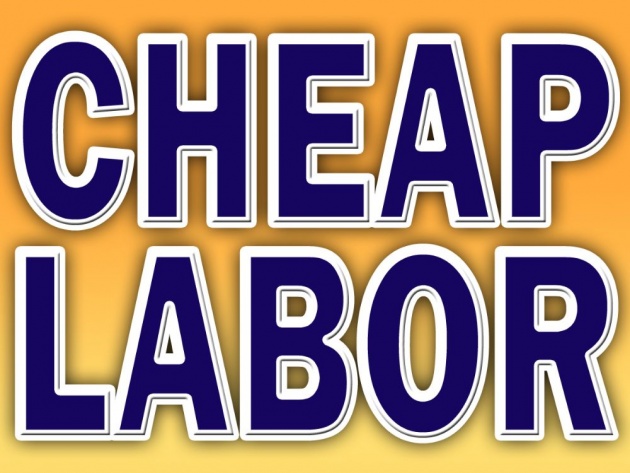 I know you know the majority of investors are off to China for business.
Cheap labor, a long hour work with an awful low wages mostly working are underage.
People work. Here in my country there are a lot of cheap labors. You can usually see them in the field, in slaughterhouse or even in garbage dump site to look for an endowment children and adult alike.
Labor is cheap in some countries and investors like it. You know why.
In a developing country like us, this kind of workplace includes substandard wages, sometimes there are no benefits, a dangerous working conditions, long hours of work and no government protection.
Cheap labor means little education, under pressure; they work like a modern slavery, meaning they can't improve their lives, mostly with debt.