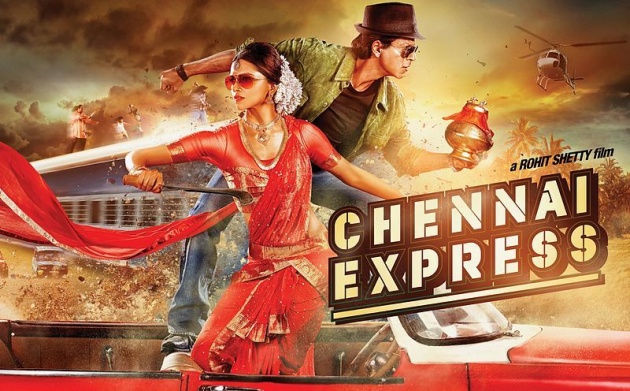 Chennai Express movie is not at all path-breaking. Nor does this movie cater to the people who laugh at potboilers. It proves that SRK-Rohit Shetty combination is really magical. Actually, it is among the best combinations to hit a spicy movie.

Rahul played by SRK was from Mumbai. He was on a trip to Tamil Nadu for immersing the ashes of his grandmother in Rameshwaram. On the way, he met a South-Indian girl, Meena played by Deepika Padukone and she wishes to run away from her father's clutches.

Chennai Express is an elegantly packaged entertainer, a bold spicy fare which has everything which the passionate moviegoer wants from a movie of this kind. Relying greatly on the old formula of love-emerging success against all problems, CHENNAI EXPRESS is surely vintage stuff, but makes the viewers faint under its blow.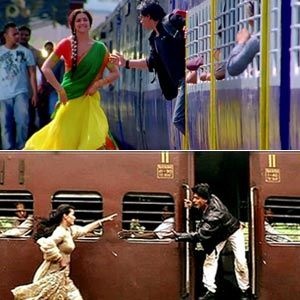 Chennai Express is the Rohit Shetty's edition of the movie called Dilwale Dulhania Le Jayenge. He along with his writer's team whipped a story that refurbishes the spectator's trust in this adored genre of the cinema. However there is intelligence and responsiveness behind what unfolds on-screen. And that is what gives this movie the necessary edge when anyone will compare this movie with his past works. The 1st half is tied with the common banter among Deepika and SRK, but the movie gets into groove after interval. Beginning from the scene at the shrine, till the power packed ending, the movie's graph continues to rise upwards. Shahrukh's dialogues with the father of Deepika, the clash with Nikitin as well as the popular 'lungi dance' number, towards the ending, made the viewers happy.

In general, Chennai Express has everything which can entertainment its viewers.