CHICKEN DIM SIM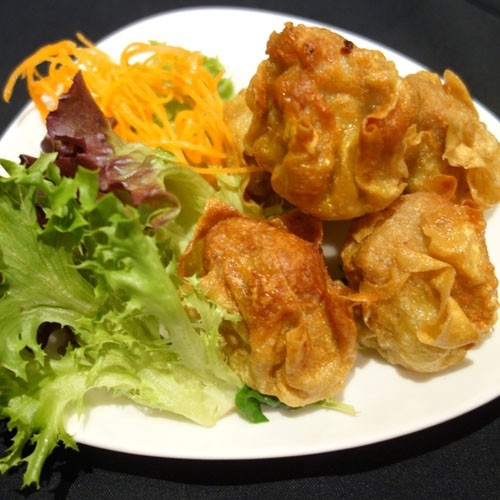 Today I will share with you how to make chicken dim sum.Chicken Dim Sum is a tremendous Chinese dish . Chicken lovers will love this dish. You can serve it as a side dish as it is not a time taking recipe.
INGREDIENTS:

The ingredients which you need for chicken dim sum are:
Chicken mince :250 gm
Flour :250 gm
Egg: 1
Salt to taste
Capsicum :1
Carrot :1
Onion :1
Egg :2 (boiled)
Cinnamon powder :a pinch
Black pepper powder :½ tsp
White pepper powder :½ tsp
Oil for fry

HOW TO COOK:

Take a bowl and mix together flour, 1 egg and a little salt and knead to dough with water as required.
Then put together chicken mince, carrot, capsicum, boiled eggs, onion, cinnamon powder, black pepper powder, white pepper powder and salt in a chopper.Chopperize all these well and transfer to a bowl.
Then make small balls of the dough.Roll each ball and top with a little mine mixture.Wet the edges with a littl e water and fold them in dim sim shape.Then fry half the dim sim in oil till become golgen brown and remaining in steamer for 8 to 10 minutes.
Delicious chicken dim sim is ready.Serve with ketchup to your loved ones and enjoy.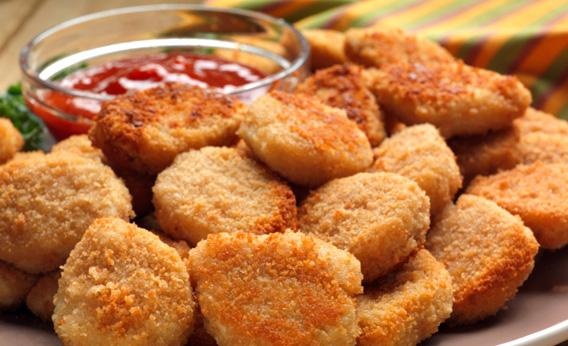 Thank You.
Written by: BRIGHT AQUA