Children's Education in Afghanistan
Written by Nikki Shaver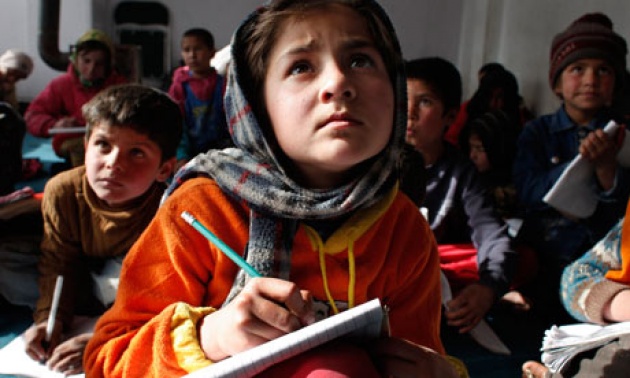 Photo Courtesy of: http://www.guardian.co.uk/
Young girls and boys living in the furthest north-eastern area of Badakhshan in Afghanistan gain some advantage from their detachment from the capital, Kabul. This area has conventionally been even more devoted to education than some other sections of Afghanistan, in spite of its destitution and exposure to earthquake destruction.
Worldwide organizations play a very crucial part in assisting the underprivileged resident schooling department, as well as encouraging and sponsoring the education of girls in particular. The donation of school materials such as books and supplies to children from Afghanistan has been a very significant area of support. Another important area has been within the training of the resident teachers. In the year 2000, UNICEF, the World Food Program and the Norwegian Afghanistan Committee implemented a program in different districts which would give teachers and students who go to school on a regular basis a monthly ration of wheat and also giving girls an extra ration of cooking oil.
Important programs such as these ones have and continue to have a very large impact on Afghanistan. In the year 1993 there were 45,000 children in school of which approximately 19 percent were female. Recent statistics have shown there are now 64,000 children in school, with one third of them being girls. These are, for most of us, gloomy figures in first world terms. The wonderful organization UNICEF continues working to help every child in Afghanistan, whether girls or boys, to receive the educational experiences that are their right as human beings.
In Badakshan particularly, amongst miserable and sometimes very dangerous situations, the scholastic developments are extremely inspiring. If a positive and respectable educational program can make a difference in Afghanistan, it can without a doubt make a difference anywhere in the world.
Please visit my WebTV here: http://www.filmannex.com/webtv/MissNikkiSays