Video credits: Sanne Vloet via YouTube
It's Christmas in ten days, Christmas shoppers are all over the malls and shopping centers to find the perfect gift for their loved ones and friends. Are you also part of that crowd looking for what's the suitable gift for your buddies?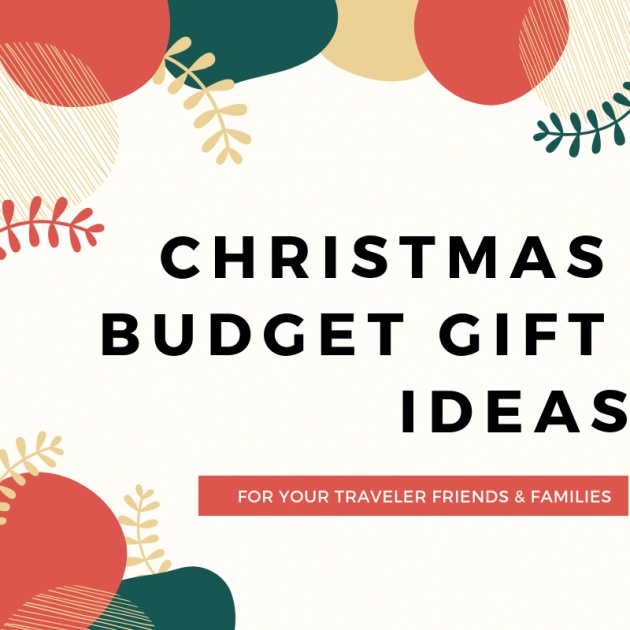 Image created in Canva credits: Jean Beltran uploaded via bitLanders
Today, I am sharing a list of Christmas budget gift ideas for those friends and family members of yours who are into travel. That one good pal who loves the outdoors and would go out to something new every week, perhaps he considers himself a weekend warrior.
Check the list below and you can consider buying any of these too! Or better yet, purchase one for yourself!
Christmas Budget Gift Ideas for Travelers
1. Power Banks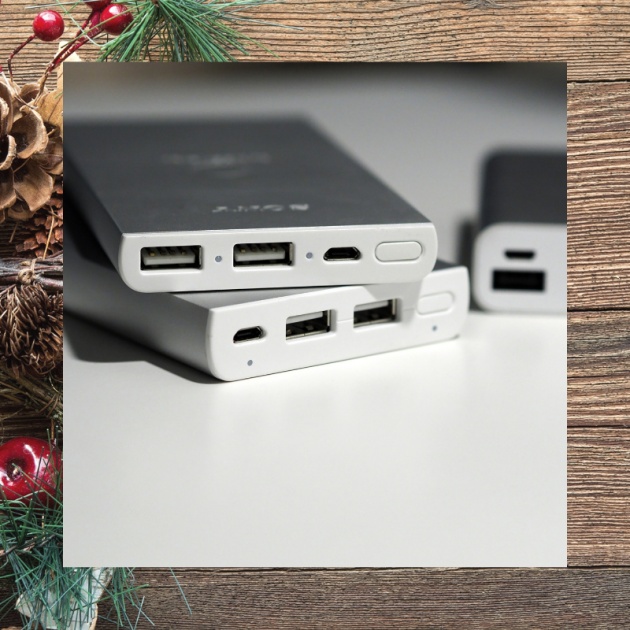 Image created in Canva credits: Jean Beltran uploaded via bitLanders
Some are light, some are heavier than usual but this item is one very necessary stuff that has to be present in any traveler's bag. It is very essential because there's no security in terms of electrical power when on the road. Most especially when the person traveling has a lot of gadgets and electronics.
In today's generation, most of our itineraries and tickets are already available online and printing them is just optional since we can just present the digital copy of these documents. It would be a disaster if the e-ticket won't be accessible because the traveler ran out of battery.
Image credits: gearpatrol
So a power bank is a very great idea for Christmas present to your traveler friend. For sure he or she will appreciate it! Note though that you have to purchase a quality product because it will have a huge impact on the travel experience of that person. There are affordable brands out there which are of good quality so better read on reviews and interact on online forums to find the best deal.
2. Neck Pillow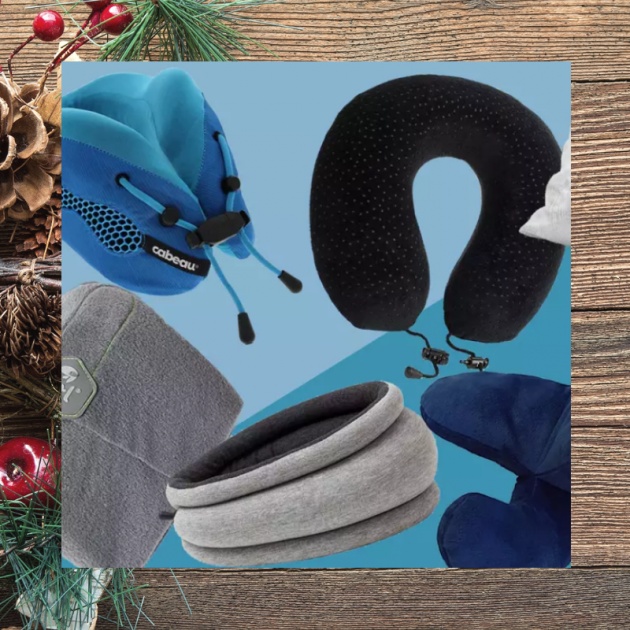 Image created in Canva credits: Jean Beltran uploaded via bitLanders
Who travels without a neck pillow? I bet there are some but if you want to have a comfortable rest while en route to your next destination, neck pillows will be your best friend. Which is why I have it on the second option for a budget Christmas gift.
Neck pillows will not just give a traveler a pleasing sleep during flights and bus commutes, they can also be an extra bag foam for those who have camera gears and other delicate stuff inside the backpack or the luggage.
Image credits: grandtrunk
Plus, neck pillows these days are lively, pretty and colorful. There are also some neck pillows that have hoodies installed on them already so it can cover your face while sleeping, talk about multifunction! These neck pillows are also very affordable, they can range from Php 300-500 depending on the style and the design. There are even ones which are inflatable for easy storage purposes!
3. International Power Adapters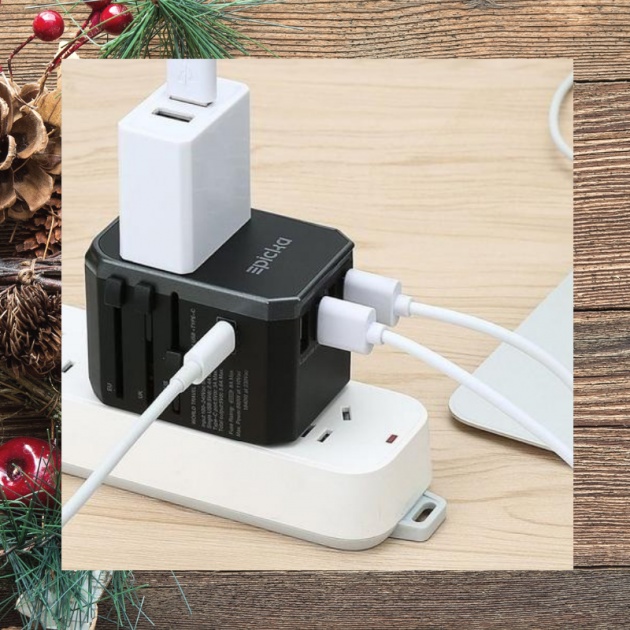 Image created in Canva credits: Jean Beltran uploaded via bitLanders
Now for those who have international traveling friends and families, there's no better Christmas gift than an international power adapter! They might have a similar item on their bags now but you can surprise them and make them choose your gift to put into their bags in their next international destination by opting the best quality adapter you could find in the market.
Power adapters are very important when going to other countries because if not, you might be saying goodbye to your gadgets or electronics while on the road which we don't want to happen.
Video credits: Dave Cheung via YouTube
Notice that there are also adapters which are already hybrids, meaning they get one plus into the wall but you can plug in more gadgets to it for multi-device charging! Be careful not to buy those low-quality ones, they can destroy your gadgets, just be sure to get the best from the best centers too!
4. Bag Organizers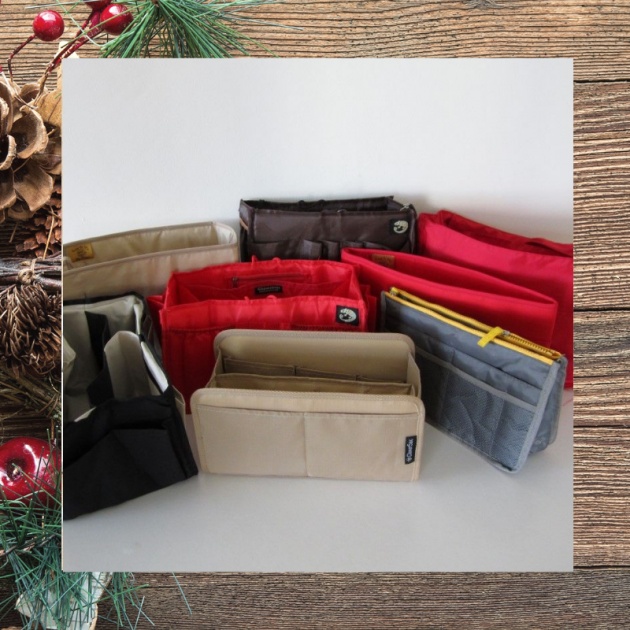 Image created in Canva credits: Jean Beltran uploaded via bitLanders
Here's yet another budget gift idea for Christmas for your traveler friend, bag organizers!
This will be the answer to your packing and organizing woes as a traveler. I, oftentimes have this problem every single time that we go out somewhere in the country. The electronics, the tiny items, the shirts, the toiletries and etc, they got to be separated from each other, at least there should be a gap between them as it causes so much headache seeing all of them lounging on the same room inside your luggage.
Image credits: ph.carousell
Bag organizers are really affordable, some are even cheap and you don't really require a specific brand for this because those which are not very well known brands can even deliver a good product. Anyway, they are just there for organization support.
5. Gift Cards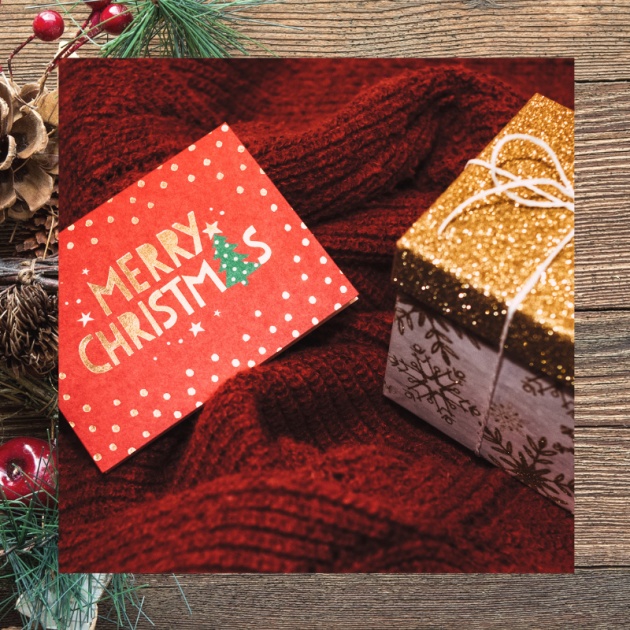 Image created in Canva credits: Jean Beltran uploaded via bitLanders
If you are still unsure of what to give, or perhaps you had been to all over the shopping centers near you and you just can't find that perfect budget Christmas gift for this friend, you might consider just getting a gift card instead!
Gift cards are offered for free in major stores, all you have to do is to load it with an amount such as Php 500, Php 1000 and more denominations depending on the store. As for SM Cebu City, for instance, they only have divisible by 500.
What's so good at just getting a gift card is the receiver can choose to buy his or her own preferred item. It won't also be a struggle to find the gift, just top the card with an amount and you are done! It will be up to your friend as to which item he or she desires to buy at the store. In fact, this is a better idea because you won't be spending much time and energy in decision making plus it won't require much packaging, that's a lot of advantages!
Image credits: paultheprguy
Conclusion
Overall, travelers are also minimalist individuals, they have to get into their luggage the most needed items so they can acquire just the right weight so they don't need the biggest stuff, just the compact, easy and very necessary ones.
If you are a traveler yourself, you might want to grab for yourself these budget gift ideas for Christmas. Either you give it to your friends or just keep it to yourself, it won't hurt at all.
Enjoy the gift giving season and don't forget to give yourself permission to also reward your own but be very well aware of the expenses and remember, you don't have to be broke just to make your friends and family happy!
Merry Christmas in advance!
Thank you for reading!
---------------------------
About the author:
Jean Beltran-Figues is a photography enthusiast.
A traveler who wants to promote her beloved country, the Philippines.