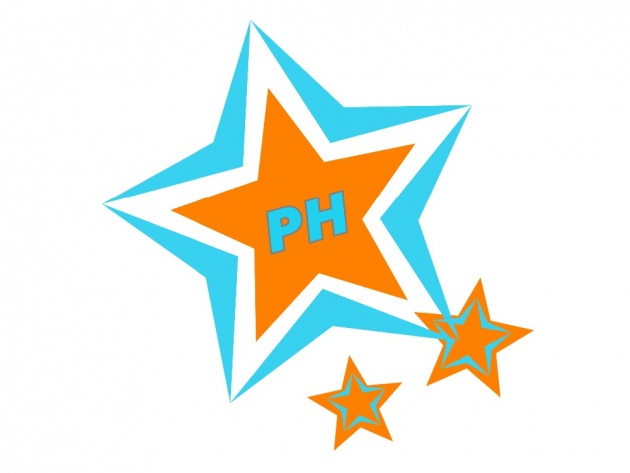 CHRISTMAS TIME
The Philippines is the only Christian country in Asia. 85% of the 100 million Filipinos are Christians and the rest belong to minority religious denominations. It is only in the Philippines where the CHRISTMAS or Xmas (Pasko sa Pilipinas) season is celebrated the most and the longest. It starts from September and officially ends on January 6.
Filipino Xmas Song
Best Christmas Songs of All Time
Christmas songs begin to play on every radio program right at day 1 of September. And by October, you will hear popular Christmas songs in every mall nationwide, in schools, and in piped-in music in posh hotels and in private and government offices.
People start decorating their homes with colorful lanterns, blinking glow lights and christmas trees. Major streets and avenues in every business centers are lined and brightened up with awesome and wonderful christmas decorations.
Big malls and high-end stores hold big yuletide sale events. You may say that your country celebrates the Christmas season the same way we do. True, but most western countries start celebrating the Christmas season only at the start of December.
Image Credit: https://mangomath.com
Many other countries, particularly the non-christian ones, treat Christmas Day as but a one-day legal holiday. The following day would certainly be a working day. That's what makes my country unique in this regard.
Even the Spaniards who christianized our country doesn't celebrate the yuletide season in the manner like we Filipinos do. I guess we Filipinos are more "fanatical" in expressing our religious and cultural beliefs. The Christmas spirit in the Philippines heats up when we hit the month of December. This is when extravagant Christmas parties and festivities are held in big and small business establishments, schools, churches, government offices and local communities in every nook and cranny of the Philippine archipelago.
Image Credit: http://www.bayanmall.org
By mid-december the dawn masses start. Millions of Filipinos troop to their local churches to hear mass at 4:00 a.m. The Christmas spirit is dramatically livened up by the cold and chilly weather. These dawn masses culminate at Christmas eve, where masses start by 10:00 p.m. and ends by 12:00 mid-night. Then, Filipinos head for home to celebrate "NOCHE BUENA". This a traditional gathering where family members reunite, rejoice and partake of a sumptous dinner and exchange gifts thereafter.
Then on Christmas Day itself, kids accompanied by their parents would go and visit their baptismal god parents to greet them and to kiss their hands as a sign of respect. Of course gifts, goodies and food from their god parents await the children.
Image Credit: http://kmcsolutions.us
Actually, Christmas day here in my country (Pasko sa Pilipinas) is exclusively children's day. This is when you see children dressed in their colorful Sunday's best almost every where you look. Christmas in my country is a season of GIVING and SHARING. It is also the time when our rich donate cash or food commodities like rice and canned goods, used clothing and toys to the needy through the church and charitable institutions. Flea markets are organized to give the poor a chance to buy very affordable items and delectable food for their Christmas table.
Exchanging of gifts is likewise prevalent in schools and offices during this time. Of course, workers and employees are the happiest recepients of the mandatory Christmas bonuses. No wonder the malls are filled to the brim with christmas shoppers and revelers that go up to midnight. Droves upon droves of people of all walks of life troop to theme parks, carnivals, entertainment centers and musical concerts. This goes on and on from September to December here in my country.
Image Credit: http://cms.interaksyon.com
Oh and the Christmas season is not complete without the Giant Lantern Festival held in several parts of the country. Much effort, focus and dedication is given by local lantern craftsmen to create the most beautiful, awesome and the biggest lantern ever. I remember reading about a 30 foot high lantern winning the jack pot. Cash prizes amounting to a millions of pesos await the winners.
Image Credit: http://filipinotimes.ae
An informal contest of building the tallest and most majestic Christmas tree in major cities is also in vogue. How would you like to see a five storey high fully adorned and lighted christmas tree? Come to the Philippines during christmas time and you will know what I mean. The nice thing about spending Christmas in my country is the cool weather and the absence of snow. That makes moving about a lot comfortable and enjoyable. Wait till you hit the highest peak of the yuletide season in the Philippines. That's New Year's Eve. I think this is when my country becomes the noisiest on earth.
Image Credit: http://media.philstar.com
I still do not understand why my countrymen are so enamoured with firecrackers despite strict government regulations. They are openly sold and comes in all shapes and sizes. Some are so powerful that they can easily blow apart a hand into pieces. We certainly outdo the Chinese in using fireworks when meeting the new year. In fact, it was the Chinese who introduced firecrackers to Filipinos during the colonial era, with the belief that the deafening sounds would drive away bad spirits. LOL!
Image Credit: https://www.cesarsway.com
But here, minutes before 12:00 midnight of the new year, the whole country explodes into a deafening "war zone". The night sky is lit with all kinds of fireworks. Do you know that the rich spend hundred thousands of pesos for firecrackers alone? That's big money that just goes up in smoke, right? But wait... Even our poorest of the poor would spend hundreds of pesos to burn on firecrackers too.
Image Credit: http://outoftownblog.com
There are also government designated places all over the country where fantastic fireworks displays are held during Christmas time. Two years ago an international competition of fireworks display was held in Manila. I wish my countrymen would stop wasting money on buying firecrackers individually. Instead, they can collectively enjoy a wholesome and wonderful display of fireworks and pyrotechnics done the professional way. And what's more important, it's for FREE.
This article shows you how my people happily celebrate the Christmastide or Yuletide Season year after year. It's a tradition you won't find elsewhere in the world. It's the longest with the mostest! Like what many foreigners love to say, ONLY IN THE PHILIPPINES!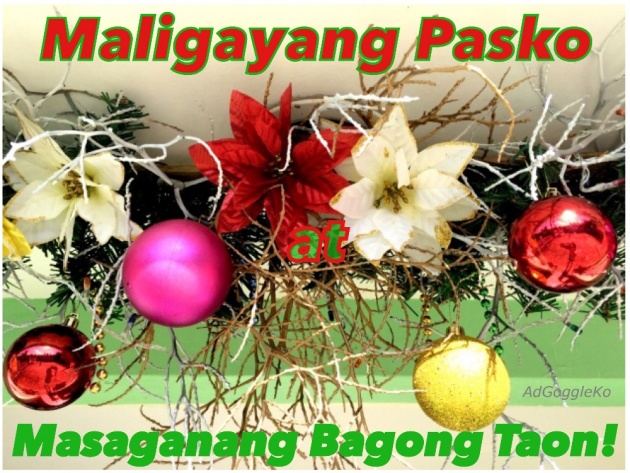 Merry Christmas and a Prosperous New Year (kaboooom!), guys!