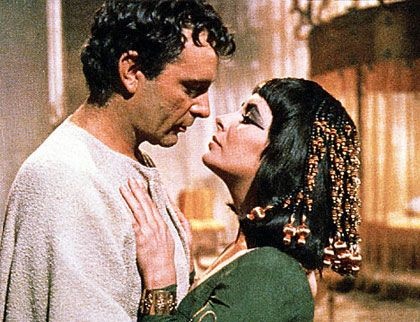 The true love story of Antony and Cleopatra is one of the most memorable, intriguing and moving of all times.
The story of these two historical characters had later been dramatized by William Shakespeare and is
still staged all over the world. The relationship of Antony and Cleopatra is a true test of love.
They fell in love at first sight. The relationship between these two powerful people
put the country of Egypt in a powerful position. But their love affair outraged the Romans who were wary
of the growing powers of the Egyptians. Despite all the threats, Anthony and Cleopatra got married.
It is said that while fighting a battle against Romans, Antony got false news of Cleopatra's death.
Shattered, he fell on his sword. When Cleopatra learned about Antony 's death, she was shocked.
And she took her own life. Great love demands great sacrifices.