Clicking on Ads was my first source of additional income before engaging on Bitcoins. I had surf a lot of paiid to click ad sites but it took time just to get a few dollars. But one advertising site that had attracted me and until now it had been paying the members for the last four years, it had been online since 2009.
This is Ayuwage.com ., i had been a member for the last four years but an on and off member. I was suspended for three times and always i went back because they are requesting me. The reason i was always suspended was because of my overactivity , i surf overtime for what is required on a particular ads. But since its not a big deal for me and maybe they realize why punish a member who is helping them on their adverts , then i am being sought to come back.
The last three months was a slow internet for me since i was on vacation on my country the Philippines so Ayuwage.com was the only site that i always visit but going back here in Canada i was able to reach the required credits for the withdrawal. Here is the latest payment which could be acquired for 10 days , while it takes a lot of time for these bit site .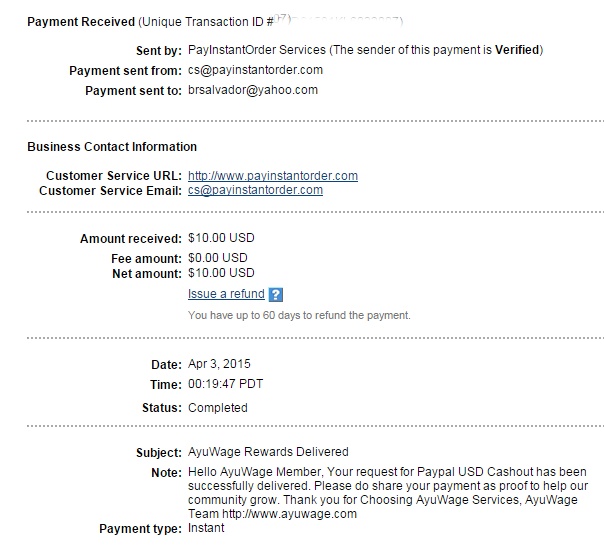 So if you think you still need a few dollars which could be reach in a few days 10 days more or less then join me here AYUWAGE.COM