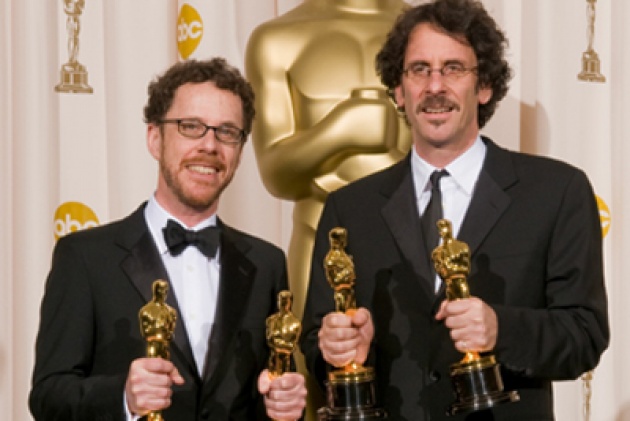 So Angelina Jolie, fresh from directing "In the Land of Blood and Honey," is attached to helm the Laura Hillenbrand 2010 biography of World War II hero Louis Zamperini called "Unbroken" for Universal Pictures. Jolie replaced Francis Lawrence who left to work on "The Hunger Games" sequel "Catching Fire."

And who's rewriting the screenplay for her? The Coen Brothers! Yup, the Oscar-winning writers/directors of "No Country for Old Men."

Must be nice to be Angelina Jolie huh? She has the Coen Brothers at her beck and call


According to THR, Jolie was incredibly choosy when it comes to writers. Before she came on board, William Nicholson and Richard LaGravenese worked on previous drafts.

Unbroken: A World War II Story of Survival, Resilience, and Redemption is a non-fiction book by Hillenbrand, who previously wrote Seabiscuit: An American Legend.Unbroken tells the real-life tale of World War II hero Louis Zamperini, a former Olympic track star who survived a plane crash in the Pacific and spent 47 days drifting on a raft. But wait, there's more! He spent more than two and a half years as a prisoner of war in Japanese internment camps. If this didn't happen in real life, I would say the story is too good to be true!

I see great Oscar potential in the material! So Jolie can afford to be choosy so she and the writers don't mess this one up. But with Coen Brothers writing the adaptation, I highly doubt that this one would suck.