The world of Bitcoins is simply!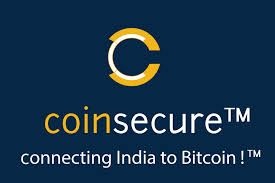 ! What urges me to pen this blog is the easy access to exchange of bitcoins for the many Indians who are looking for safe and secure ways to bank their hard earned coins- The site 'CoinSecure' is basically India based and with the large pool of on-liners more deeply involved with mining I wish to introduce fellow bitcoiners to go ahead and sign up for the site.
Its 100% safe - legit and trusted!
Its flexible terms and conditions calls for members to upload relevant documents on par with the government's mandatory norms including that of their very own KYC for better understanding in customer care. Their across commission fees on all transactions is the smallest in the terms to the widest of all, their service and on-line support is commendable!
003% is their commission on all trades made across the site. As many as 6 bitcoin addresses is generated for easy and quick know how - I personally recommend Coinsecure to one and all for that one stop shop luxury experience with coin currency! Find site and join asap!