Hi bitlanders! Another movie review blog is here after I'm done with a nearly released movie Colonia. May be, I'll be watching it again while writing its story and my views on the movie. Hopefully, the readers will find it persuasive 'coz I always try to pick out one of the recent and most trending movies on the internet for writing a review. Let's start with movie's introduction.
Colonia 2015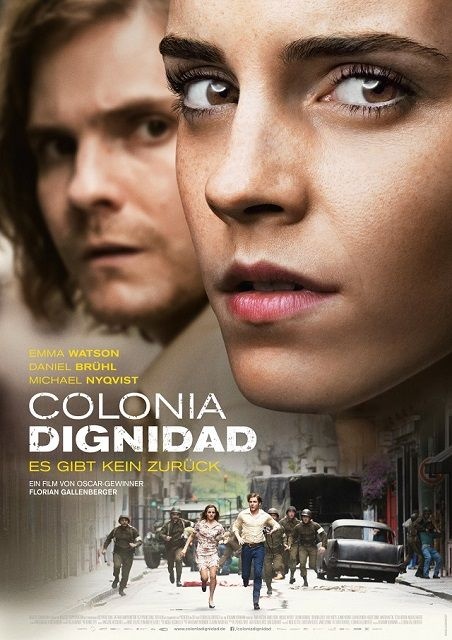 (Image taken from Google)
Colonia, an Emma Watson starring movie which is directed by a short film director and an Oscar award winner Florian Gallenberger. Quiero ser (I want to be ...) is one of his mostly known short films of this director. The movie is said to be based on true events. Mainly, it shows 1973's military take over of Chile with a German preacher Paul Schäfer and his religious jail Colonia Dignidad. The genres of this movie are romance and thriller amalgamated with history.
The Story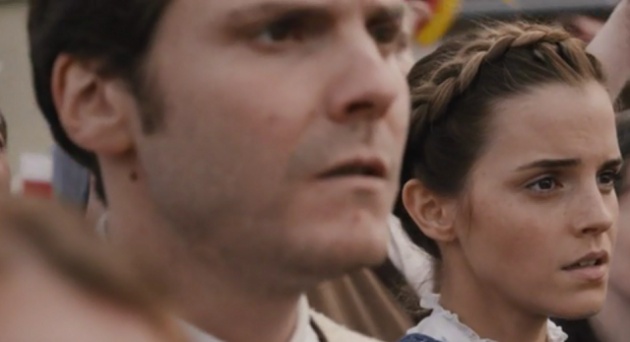 (Image snapped from the movie)
During a coup by Chilean military in 1973, Daniel, the boyfriend of a German air hostess Lena, gets arrested for participating in protest against general Augusto Pinochet. Lena tries to find the place where Daniel is being kept in captivity and gets to know that it is a so called philanthropic organization named as Colonia Dignidad operated by a preacher Paul Schäfer. In order to save her boyfriend, she joins up the organization and realizes that it is a place where women and men live separately and never meet except some occasions in a year. They all work under the lay preacher.
After 4 months of joining, she gets chance to meet Daniel during a mix parade. Daniel meets Lena secretly in a potato shed during her night shift.They plan to escape Colonia Dignidad. They learn that there is a tunnel under the potato shed which can lead them outside the place. On the next night, Lena and Daniel gather and escape with a pregnant girl Ursel. They use the same tunnel and manage to get a way out to the jungle. Ursel gets killed by a hidden trap in the jungle while the couple reaches German embassy. The embassy promises to send them safely to the boarding plane for Germany but they are betrayed and an embassy personal meets Schafer. Schafer, with the army tries to stop the lovers but they still escape from Chile.
Watch the trailer of Colonia below.
Cast of the movie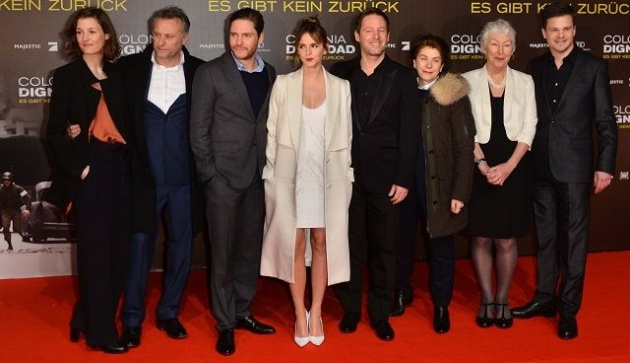 (Image taken from Google)
Main cast of the movie is listed below.
Emma Watson as Lena, a stewardess who joins Colonia Dignidad to rescue her boyfriend.
Daniel Brühl as Daniel, a German activist who is arrested.
Michael Nyqvist as Paul Schafer, a German preacher who founded Colonia Dignidad.
Vicky Krieps as Ursel, a pregnant nurse.
Richenda Carey as Gisela, a worker at women separation.
Martin Wuttke as General Pinochet.
Colonia Dignidad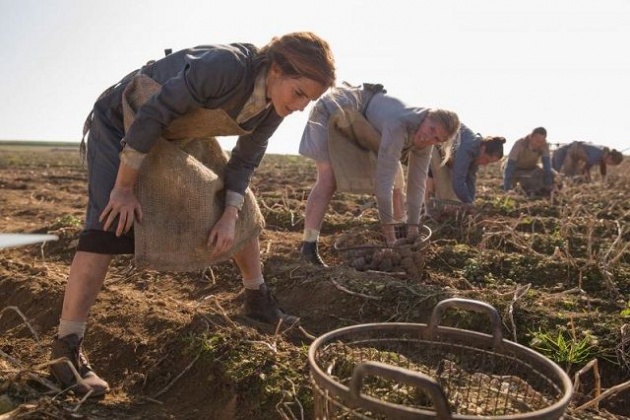 (Image taken from Google)
As the said movie is moves along a historical event took place in Chile, it shows a real place named Colonia Dignidad. Most part of the story roams around that place which showed itself as a charitable organization but was a home to abuses related to child molestation and other human rights abolition. As it is informed in the movie that no one ever escaped from the colony except 3 or 4 people, the protagonists were some of those lucky people. According to the spectacle point of view, the movie centers on two lovers who get in trouble in a historical cult and eventually get out of it.
A Love Story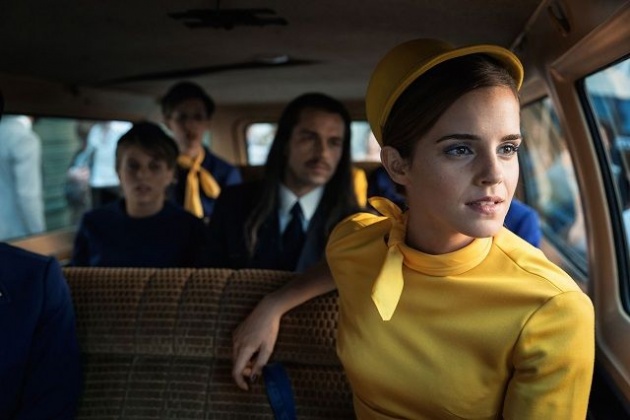 (Image taken from Google)
Romance is a genre which is kind of optional in this movie. The two main characters are actually lovers and a good example of love was seen when Lena tries to find her boyfriend and despite being informed that she may never get out of that place after joining, she gets in the secret colony and faces all the toil. This is what which fills the movie with love and romance. However, it looks like a non-mandatory chunk in the story but it has enough ability to attract love story junkies.
Plentiful Thrill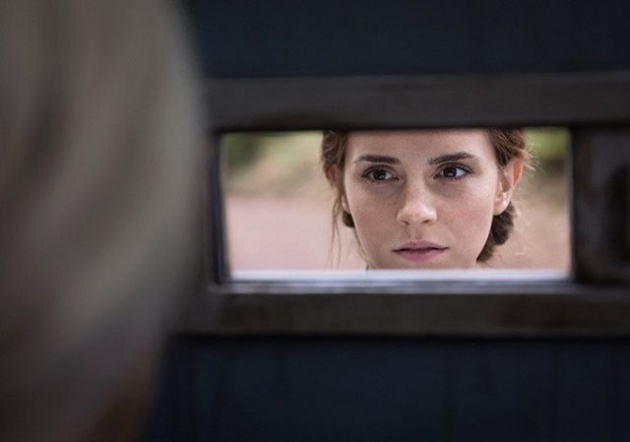 (Image taken from Google)
The movie is set on a thriller story which starts giving its tingles from the beginning. However, the excitements of thrill are not likely to be supported if the movie is reviewed from a critical standpoint. Story of the movie has a historical ground which makes the audience to presume that there are scenes encircling something actually took place on a significant quantity. But the tilt towards shoving a Romeo-Juliet in a nonfictional narrative shattered plenty of thrill in the movie.
Vacuous Scenes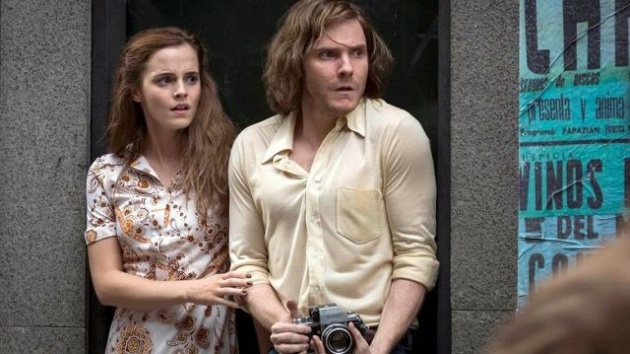 (Image taken from Google)
Though these scenes had their own allure and they entirely take part in shifting the story, there was some denseness that I observed and left inquired. One of the hardly taken scenes was when the chaos begins on the streets. The couple tries to avoid a horde of armed forces and almost gets fortunately successful but the revolutionary and rebellious Daniel starts taking photos of repressive soldiers and inevitably let him and her arrested by the soldiers.
Emma Watson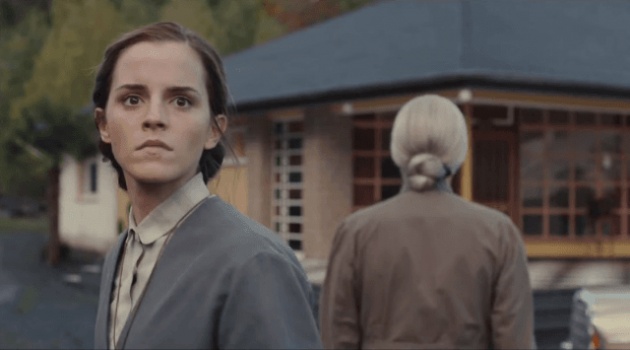 (Image snapped from the movie)
Emma Watson and Hermione Granger from Harry Potter series, who has already played leading roles in enormous franchises, plays as Lena in Colonia. Because of her assorted ability to adapt a character, she appeared to be doing her best in the movie. But the script itself, brings a concern to Emma's career on choosing such a pale-thrilled and dull scripted movie. Her acting was not very best but it was coaxing and there is nothing to be discussed good or bad about it.
Synopsis of The Review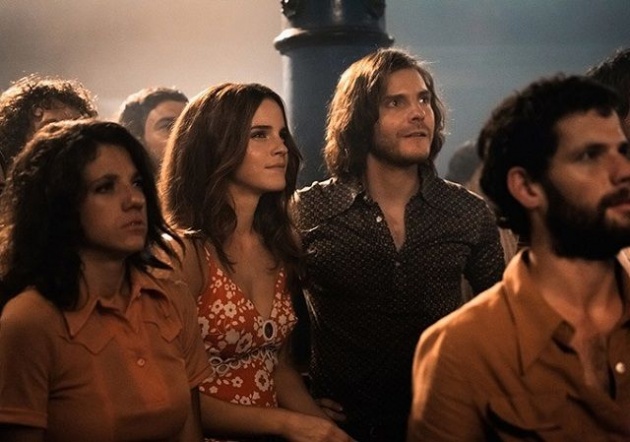 (Image taken from Google)
Even though the writer-director of the movie is an award winner and has managed to depict a very small part of an army regime, the movie lacks thrills and a good story to pronounce the mysteries of a historical event. Still, it is blessed with best cast specially the heroic girl and self-troubled guy who take the story and even weak points to an understandable level. It would be legit to say that the movie is not a high quality script and it takes an upper hand from its cast.
It is rated 5 out of 10 which is not bad for a movie if this type.