Confessions of a Bookworm: Things About Us and More.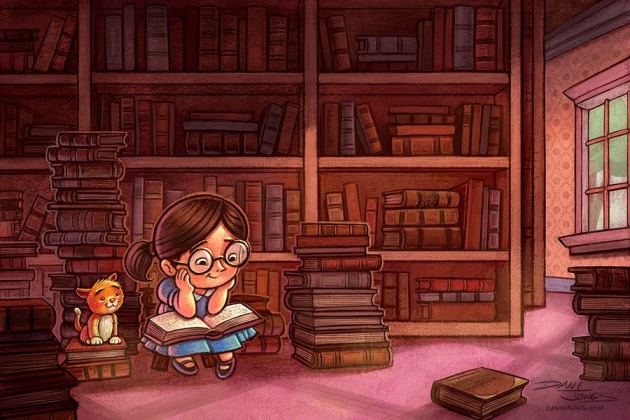 *Image is credited to thislifesafiction.blogspot.com
Books still a book, whether they are old or new, as long as they are still readable.
My addiction to buying books online hasn't stopped, I have bought and sold a lot but there are more books that I kept, especially the rare ones. Rare are those that it is hard to find in the bookstore here. Thank Heavens for the online bookstores for they are cheaper since they are preloved, but I don't really mind for I love their smell more than the new ones.
But what else to see in a bookworm?
*video is credited to Caryn and Connie via youtube
Five Things That A Bookworm Loves.
1. Bookstore, whether online of the physical store.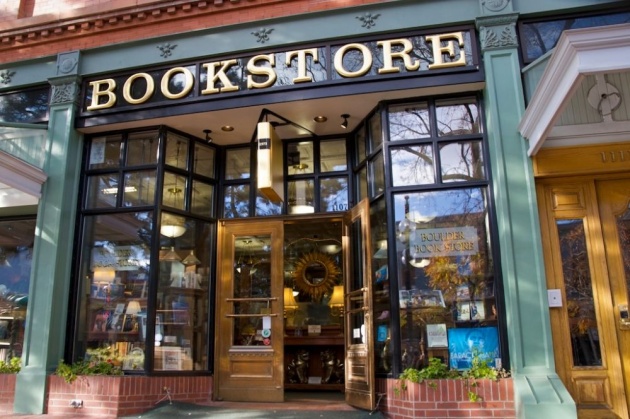 *Image is credited to jonathanshipley.blogspot.com
I have gone in two bookstores nearest me, National Bookstore and Pandayan Bookshop, but sometimes the books that I wanted to buy are not available and that is the reason why I kept on checking books online.
Online, I have been checking Book Depository for books too but what's holding me back is the high rate of the dollar versus the Philippine peso. If I compute them, it way over my budget, even if they ship for free. Locally, the National Bookstore has the same thing too, but the shipping fee is quite expensive, lol. So, I have always been looking for bookstores that sell cheaper books and the shipping fee is not that much too
2. Lovely Book Covers.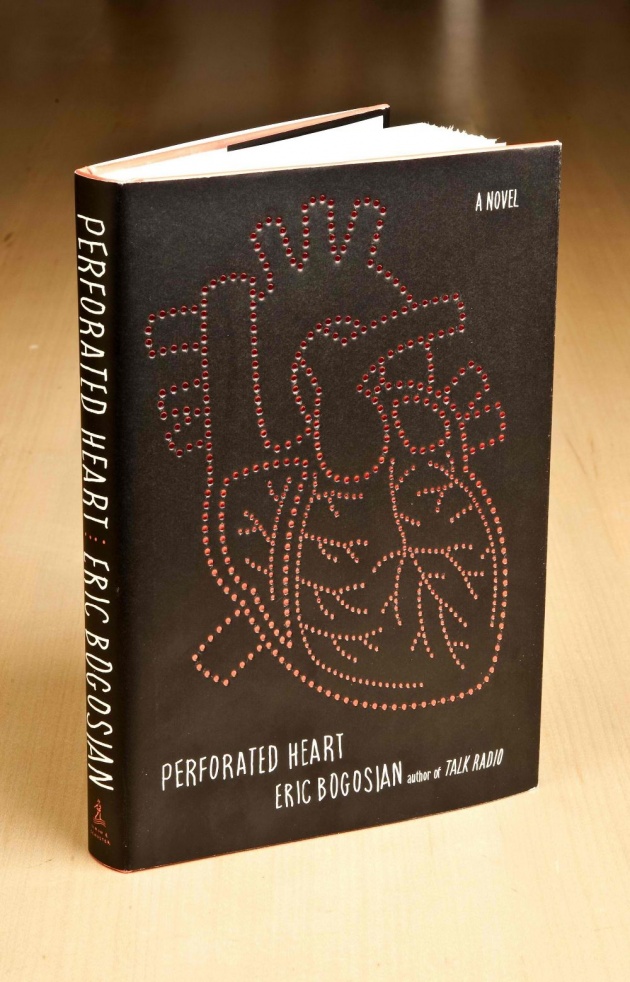 *Image is credited to nerdprint.com
They say, "Don't judge the book by its cover", but I cannot help myself not to really look at it then touch, feels like I have a romantic date always with books. Especially with the hardcovers or hardbound books, I always trace my fingers with the letters, lol.
What I really do mind about this case is when the author's name is bigger than the book title. Well, I have noticed on Stephen King's books and I wonder why though, lol.
3. Libraries.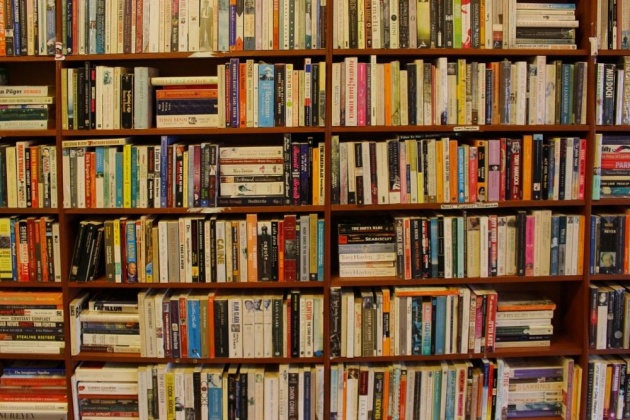 *image is credited to psmag.com
Seeing books in shelves and the quietness made me love the place and the smell is just heavenly for me. Way back in High school, I am a very frequent reader in our school library. What I love to read there were poems most of the time, and some short stories. In college, we just go there to look for review books but I wanted to check for more, lol.
We have a public library here in the province but I checked once but it was closed, but I will really go there one of these days, I have been dying to check what books are being kept.
4. Goodreads.
This is the site where I check a new book discovery's rate. Yes, I rely on recommendations, reviews, and ratings on books most of the time. I have been a frequent "client" of the site since I get to know online bookstores.
But not all recommendations or reviews can be the same as my likings when it comes to books. For example is "The Alchemist" by Paulo Coehlo, not that low on ratings but I would love to give a five-star rating. And it just means one thing, each bookworm has their own taste and like when it comes to their favorite books.
5. Favorite Author Releases New Book.
This year, there is one thing I am looking forward to, a sequel to Mitch Albom's "The Five People You Meet In Heaven". I am a fan of the author and I have all of his books and have one autographed. The excitement is in me that I have one pre-ordered online though I wish I will win the book he is giving away, lol. Book will be available on October and I am painfully waiting, lol.
And another author is releasing his latest book, that is Paulo Coehlo and his book is "Hippie" and the book will be available worldwide between August and October.
These are just the five things that a bookworm loves, and for more understanding of a bookworm, here is another list of the things that you can expect in a bookworm.
Five Things That You'll Expect In A Bookworm.
*video is credited to the world of a bookworm via youtube
1. Books are their prized possession.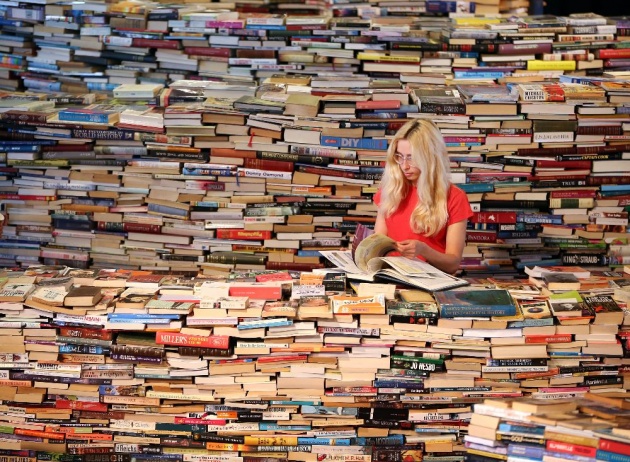 *Image is credited towww.bustle.com
I have been living in the flooded area, and my bookshelf is downstairs and yes, I have a lot of books that have been damaged or destroyed by the flood so after that, if the water gets higher and before it gets inside our house, I make sure that my books are upstairs.
And now, they are still upstairs, boxed to keep it away from dust.
2. Book in a bag.
I always carry a book in a bag for those waiting moment in the bank, at least I have something to read which is much better than whining over slow service. And to have a book and read it will make me stay away from those chitchats that I don't want to entertain, a book on hand is a great excuse.
3. Being upset when a book has been treated like a trash or just another regular paper.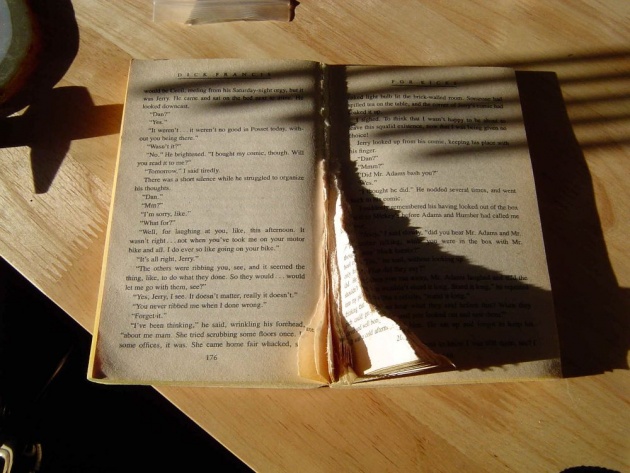 *image is credited to pressbtorant.wordpress.com
I once bought this book that I really wanted to cry out of pity. It is dirty, pages are rolled and treated like, I am not sure. There is no sign of being read, no creases, sigh.
Buying the preloved ones, I have seen books that are treated nicely, plastic covered, but there is a hint of being read.
4. No specific favorite book.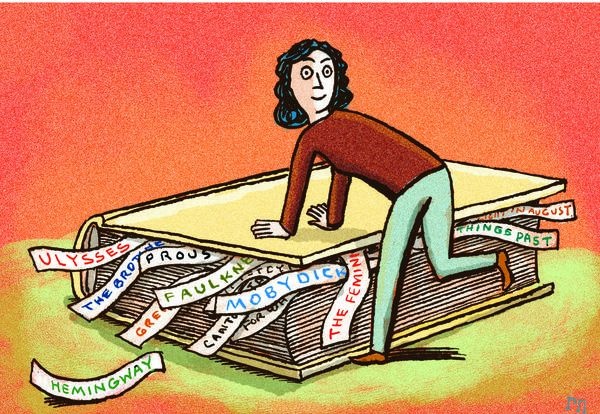 *image is credited to www.peabodylibrary.org
Asking a bookworm which is their favorite book is the hardest question that we can take. Yes, on my part, I have no favorite book; favorite books should be the right question.
I can mention at least ten as of now, take note of AT LEAST TEN, lol.
5. Staying late at night, not because of a TV program but because you are trying to finish the book.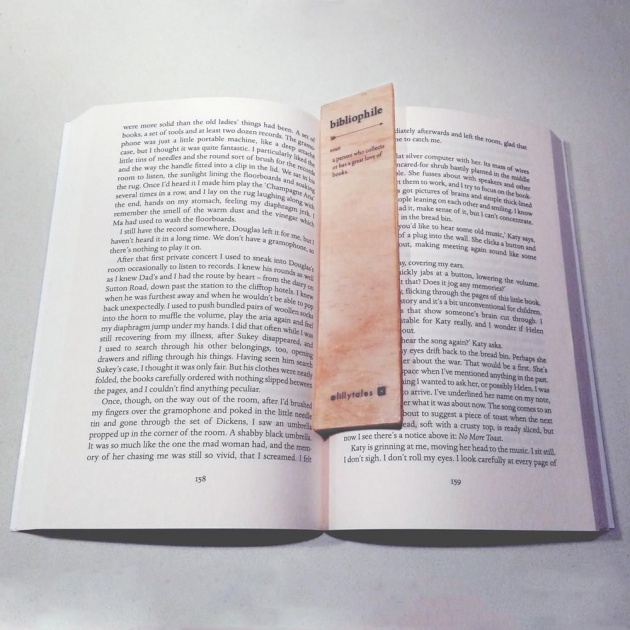 *Image is credited to www.nookandburrow.com
I go inside my room before 8:00 PM, quite early to hit the sack right? But I don't sleep right away, I tend to read at least a couple of chapters of my current read, it depends on the level of tiredness that I went through the day.
Since I wanted to finish my current read which is the "Good Omens" by Terry Pratchett and Neil Gaiman, I am thinking of buying a bedside lamp for me to read more at night.
THOUGHTS OF A BOOKWORM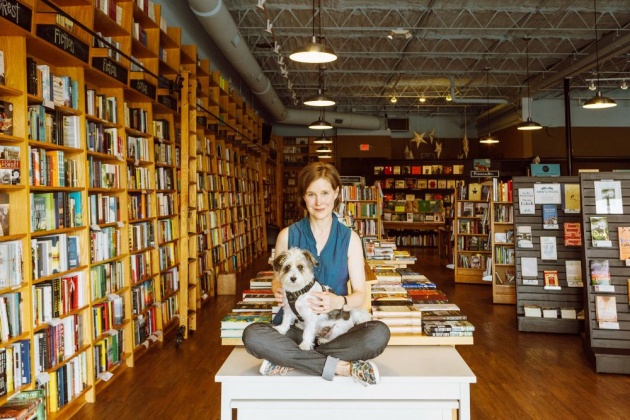 *image is credited to www.nytimes.com
The lists are just a few things that some people should understand about us, reading a book is like our oxygen. We might not have that social life that some expect us to have, but we treat books as our life, lol.
Just as we understand why other people cannot even take a chapter to finish in a book, non-readers should do the same thing to us. Reading is part of us and finding books to read is what make us happy.
And, by the way, next time you see someone reading, try to be nice to him or her and don't disturb him or her, lol. Give him or her the time to read a book silently.
***************
Here are some of my previous blogs about books.
2. Preloved books:A solution for bookwomrs on a budget
3. Buying books online:The Good, The Bad and the Ugly.
4. In Instagram, Reading books don't have to cost a lot.