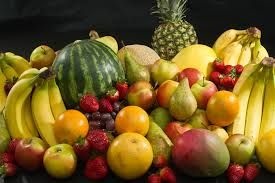 Since I enjoy eating vegan, as well as vegetarian food, I decided to promote this interesting video about the Vegan Spring Expo to further promote vegan food as well as protect all animals and the earth. This video also lists some celebrity vegans as well as explains their particular vegan diets. There are different types of vegan and vegetarians nowadays. For instance, I mostly eat vegan food, as well as dairy food and sometimes honey. I mostly don't eat meat products and eggs.
Some celebrity vegans include Erykah Badu, Alanis Morissette, Avril Lavigne, Brad Pitt, Carl Lewis, Carrie Anne Moss, Casey Affleck, Cesar Chavez, Daryl Hannah, Ellen DeGeneres, Eric Roberts, Fiona Apple, k.d. Lang, Mac Danzig, Martina Navratilova, MOBY, Ozzy Osbourne, Prince, Promoe (Swedish Rapper), Robert Cheeke (Bodybuilder), Sandra Oh, Thich Nhat Hanh (Monk), Michael Arnstein (Fruitarian Ultramarathoner), Tobey Maguire, Venus Williams, Weird Al Yankovic, Harley Johnstone (Durianrider), Woody Harrelson, Leonardo DiCaprio, James Cameron, and Bryan Adams.
A 100% Raw Vegan diet includes eating fresh fruits, vegetables, nuts and seeds. I recently noticed a raw vegan restaurant by The Camp nature mall that I want to try out. I just need to make an excuse to go out to eat for fun. And, I will probably go alone because no one I know wants to eat vegan.
A Fruitarian diet is a low-fat raw vegan diet, which includes eating fruits and vegetables. It sounds like a good detox diet. I should consider a once-a-month fruitarian diet when I want to detox.