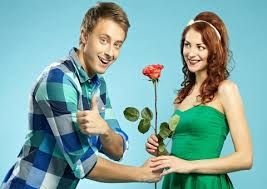 In the morning she opened the door.

Seeing a little cat of the upstairs neighbor is outside, on the neck revealed a plaque: Owner is on business trip, You can take care me a few days, do not you?

She smiled; hugged kittens and come into the room.

Then that little cat often pitifully appeared, the reason was always same the first time.

Today, she heard a knock at the door. Open the door.

The guy on the floor with laughing eyes: Cat go outside, can you take care me or not?
ALWAYS TAKE SURPRISE FOR SOMEONE YOU LOVE