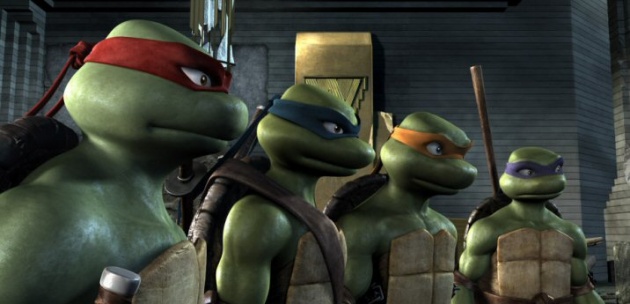 Previously, in the saga of making the new CG hybrid "Teenage Mutant Ninja Turtles," we learned that the original release date was May 16, 2014, but now, it's been moved a few weeks later.

Paramount is saying the new date is June 6, 2014.

The fighting reptiles will have a few more weeks to bond with their human friend April O'Neil aka Megan Fox who was recently announced to be joining the cast.

No word yet on who will be playing the fantastic Ninjas -- Leonardo, Michelangelo, Donatello and Raphael. Our heroes will be motion-captured, so, can Paramount just hire Andy Serkis for all 4 characters? He will give depth to our friendly Ninjas, don't you think?

Jonathan Liebesman is directing this extravaganza.