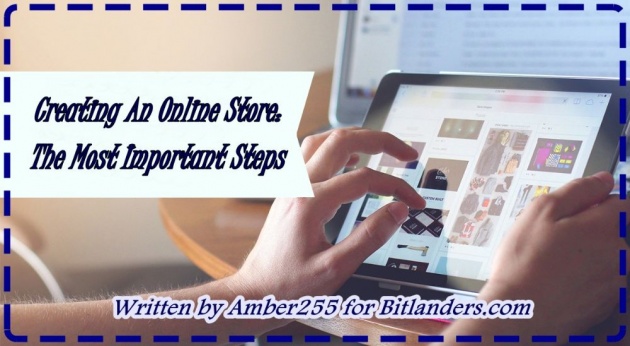 Creating An Online Store: The Most Important Steps - Photo credit: yayusa.com, Edition by Amber255 via Bitlanders.com
We live in a time when new physical stores are opened more and more rarer, and new e-commerce platforms and online stores come alive daily. An increasingly relevant question is what makes up the cost of creating an online store. Unfortunately, the answer is not so simple. The price depends on the complexity and scope of the site, the tools, and technologies used to build it. There are many different platforms that will help you create an online store.
E-commerce platform functionality varies from simple features such as shopping cart or payment integration to business-specific options and applications. Today's market leaders include WooCommerce, Magento, Shopify, Squarespace, and BigCommerce platforms. The price also depends on the design, functionality, marketing and advertising costs of the online store.
Life is so boring when you don't have an online order to look forward to.

Credit: me.me
Opening e-shop is an extremely popular theme. The creation of an e-shop has already been cited hundreds of times, but finally, when we decide to take the first step towards creating an e-store, we are faced with new questions, new challenges, and often we are coming back to the Internet to find out more information about the beginning of our business.
In this blog, I want to provide you with specific steps for creating an online shop, which will help you understand the essential steps you take when starting your business on the web.
So, I hope that creating an e-shop will be a simple and easy implemented goal.
How to Create an Ecommerce Website with Wordpress ONLINE STORE - Video credit: NYC TECH CLUB via Youtube.com
1 Step - Online Store Design
Creating an online store is inseparable from design because in this area design is responsible for the first impression of your potential customer and whether he wants to come back to you. In no way should this stage be written down as the least important, since the first impression stays in the memory for a long time.
Would you be pleased to browse the site where it's difficult to see one or another image, the descriptions would be messy, and the product or service you came up to buy is presented not attractive?
It doesn't matter if you have the best product possible in your niche and the best customer service on top of that—if your store's web design is lousy, your online business presence is doomed.

Credit: sellbrite.com
Perhaps not every consumer will admit that the product packaging may encourage them to buy, but even without having to ask themselves, we are attracted with glossy paper, flower bags or colored boxes. It is the package, in this case, that carries out the first and one of the most important steps encouraging the consumer to buy.
The same situation with the design of the e-shop: if the first impression is glamorous and memorable - your client will always want to come back to you.
The e-shop must be adapted for various sizes of devices - laptops, tablets, and phones.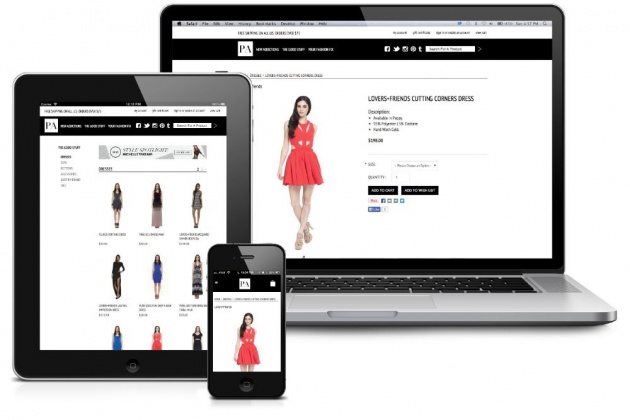 Online Store Design - Photo credit: blog.markgrowth.com
2 Step - Content Management System
Who will create e-store content? This is one more extremely important question you should think good about before deciding to have e-shop. Evaluate your options, whether you will be able to create or add product descriptions, edit them, select high-quality photos, etc. Content creation for online store takes a lot of time, especially if the store's range of goods is extremely rich.
The content of your e-store is the most important accent. If visitors come to your online store and will see mistakes in descriptions, poor quality photos, chaotic product placement on a page, and so on, then they will not really become your customers. It does not matter that you offer discounts and lower prices.
So, the second step I dedicated to the Magento e-commerce platform because it is a novelty that this is the most popular system in the world. The creation of an online store necessarily requires to select one of the content management system, which will be the foundation of your e-store. You can also use any other system: WooCommerce, Shopify, Squarespace, or BigCommerce.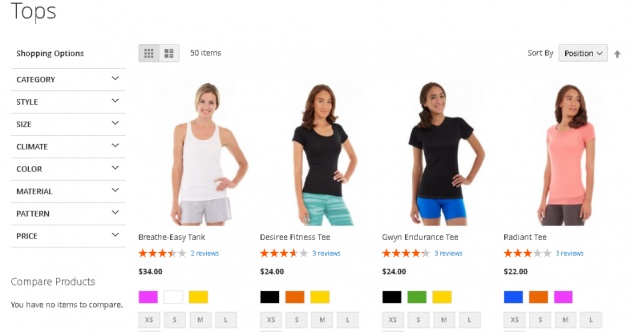 Magento e-commerce platform - Photo credit: magento-2-guide.blogspot.com
Magento is an e-commerce platform that is usually used for larger businesses, but it can also offer a free open source system. The Magento content management system is by no means one of the most popular in the world, and the good features of this system are really impressive.
Magento e-commerce platform is distinguished from others by various marketing tools, customer segmentation, search engine optimization, mobile version, and many other benefits. It also allows you to create more than one online store.
If you are looking for more serious and complex solutions - Magento e-commerce platform should be at the top of your list.
What is Magento? - Video credit: CreatingaWebstore via Youtube.com
3 Step - Installment Of Payment Methods
If the development of an online store has finally taken over your mind and is about to accelerate, I suggest that you consider how a customer will be able to pay for your product or service.

Continuing the theme of the Magento system, I can point out that in terms of the implementation of payments, this content management giant is really grateful as it can offer a few payment and billing methods.
Remember that paying for a good or service is one of the most important elements. Your customer must be sure that his money will reach you, and he will pay for the purchased product or service.

E-commerce dealers offer different ways to pay for goods. Some methods are safer; others are less secure. Some methods are more suitable for the seller; others are for the buyer.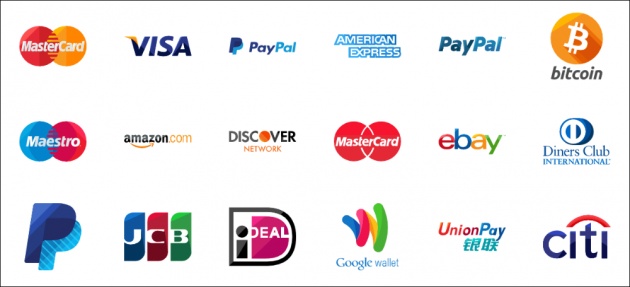 Online Payment Methods - Photo credit:twitter.com
Payment methods are usually grouped into 4 categories:
1. Merchant payment method
It is credit cards, debit cards, etc. This payment method is the most common way of payment, where payments are recorded automatically and immediately.
Payment by card is probably the riskiest payment method. Card payment is required to provide card details: cardholder's name, card expiry date, number, and security code - CVC2 (MasterCard) or CVV2 (Visa cards) indicated on the card's signature strip (the last three digits).
When purchasing a product, the seller transfers the card information to his serving bank. This information then reaches the card issuing bank. The card issuing bank carries out a check of the card information with the lists of stolen, lost, illegally used or counterfeit cards, as well as checking the credit limit and account balance. Then it puts the corresponding amount in the cardholder's account and sends an answer to the application for authorization to the receiving bank. The bank servicing the card sends the appropriate confirmation to the seller.
All this takes a few seconds. The security of the communication channels through which the information travels is not always guaranteed. When you complete payment, all the card information will be forwarded, and the bad guy can take it to empty your account. However, such incidents occur rarely.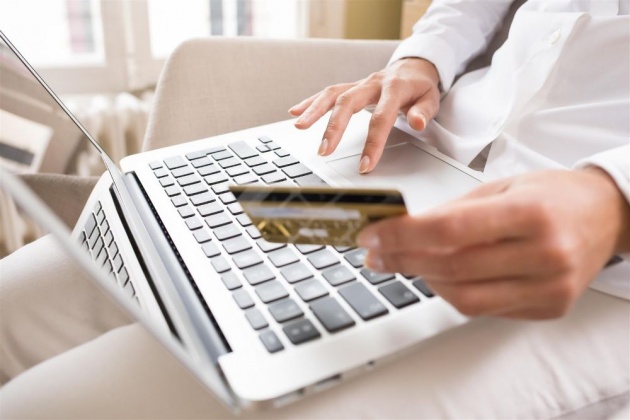 Online Payment Methods - Photo credit: twitter.com
2. Electronic wallet payments
It's payment through your electronic wallet: PayPal, Paymate, Stripe.
Most e-shops provide you with the opportunity to pay for your purchases through many intermediaries. Probably the most popular and most famous intermediary in the world is PayPal. Using PayPal, you will be able to: shop online without revealing your personal and financial information; faster pay for goods - you just need to enter your email address registered with PayPal and password, and the money will be sent; to accept customer payments for your services in your online store.
3. Banklink payments
This method is prepayment using the electronic banking system used by the buyer. The buyer, wishing to use this form of payment, must sign an electronic banking agreement with the bank. When paying for goods in this way, the buyer in the electronic banking system generates payment according to his order. The bank is responsible for data security since all monetary operations are carried out in its electronic banking system. This payment is usually used inside the country.
4. Semi-automatic payment methods
The buyer chooses this payment method to pay for the item when it is withdrawn. This can be done in a large number of local e-shops. You can pay for the good in cash by picking up it from a seller, paying for the parcel in post office or courier delivers directly to the house. This payment method is convenient for the buyer because no electronic transaction is performed. Sellers do not really like this method of payment because they receive money only when they deliver the product. It happens that the buyer changes his mind and refuses to pay for the order, then the costs of transporting the item must be borne by the seller himself.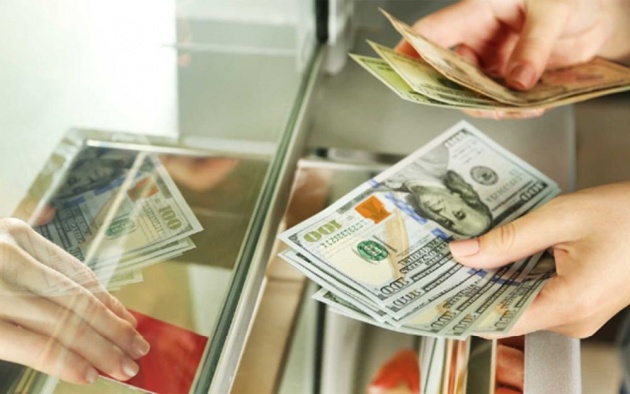 Payment methods for goods purchased - Photo credit: twitter.com
Statistics show that online credit card payments and PayPal payment systems are still the most popular in the world.
4 Step - Delivery Courier Deployment
The creation of an e-store will require you to consider what the courier delivery service to use, which will allow your customer to get his order. You have to think about the way how the product would reach your customer quickly, and that it will be convenient, and easy to get the purchased item.
The possibilities of today's delivery of goods are unlimited, and there are a lot of choices to you: courier services, delivery at home, getting goods at posts services, and so on.
Delivery features in your e-shop will not take place until the appropriate module is installed. Most e-store developers are able to offer you a wide range of goods delivery options, so your customer will be able to get delivered goods in the most convenient way.
This may be a fixed delivery service (courier services, express terminals or Post), as well as a free delivery from the corresponding amount, getting the goods at the store or at the depot, automated posts services, etc.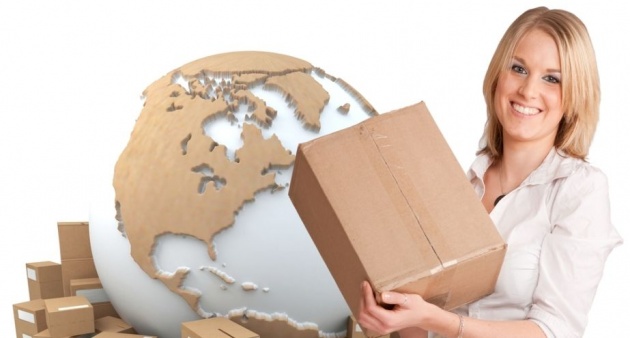 Delivery Courier Deployment - Photo credit: blog.movguru.com
5 Step - Implementation Of The Accounting System
The creation of an e-shop is also inseparable from the implementation of the accounting system. In order to be able to control your invoices, make payments, manage your company finances and keep track of your accounting, you will not be able to manage e-shop without this service.
Also, the implementation of the accounting system will enable you to follow the analysis of the company's activities, to see and control the movement of goods or to update the stores' goods balances.
An accounting system is also needed for such basic things to check whether the payments are already made, what payment status, in which warehouse there is the relevant product, what invoices and when it came from the supplier, etc.
Smooth processing of accounting transactions and reporting will allow you to work efficiently with your e-commerce store and succeed in the progress of e-commerce space.
Online payment methods - plus.google.com
Useful to know!
If you want to not only show what products you sell but also sell them, I recommend starting the online marketing strategy right away. One of the fastest ways to increase traffic to your e-store and at the same time to increase sales is PPC (pay-per-click) advertising, displayed between search engine results. This is probably the most efficient and at the same time the fastest way to advertise your business or services.
This form of advertising also has a deficiency - it is rather expensive. Therefore it is best to entrust the budget planning to the professionals.
Advertising can also be made on major social networks. This is much cheaper and faster than traditional marketing. Like any online ad, it's important to ensure that your ad is clear and engaging so that the customer is encouraged to go to the store's landing page.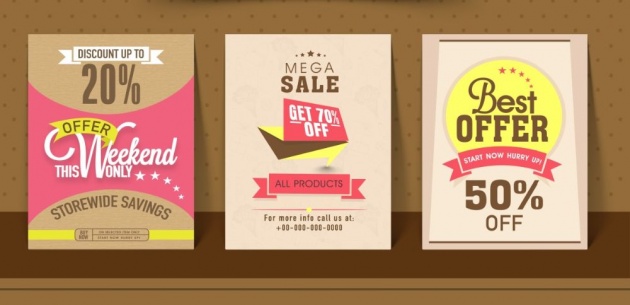 E-shop tips - Photo credit: blog.futuremargin.com
On The Final Note
Success accompanies the hard working. You need to keep improving, don't stay in one spot, and keep up with the latest innovations. This fits for e-shops: the design, technical parameters.
In order to win a competitive battle, it is important to feel the winds of new technologies and to add innovations from time to time to the online store. It is necessary to ensure the smooth operation of the shop, install new features.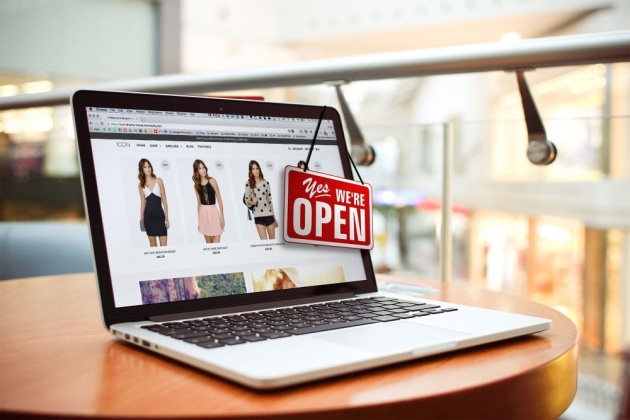 E-commerce platform - Photo credit: plus.google.com
There's really no wonder to buy a platform and create a design. But does it guarantee success? Really not. A simple online shop website can be created in an hour or less, but here's another important question: what will do then, how to succeed?
About this we will talk in other my blogs, so welcome back to check my future blogs.
SUCCESS!!!
***************************************************************************************************
Thank you for stopping by and reading my blog.
2018, All Rights Reserved.
You are very welcome to join Bitlanders and share your valuable knowledge and opinion.
***************************************************************************************************