Sinnside´s poster is finally finished! And it rocks so much!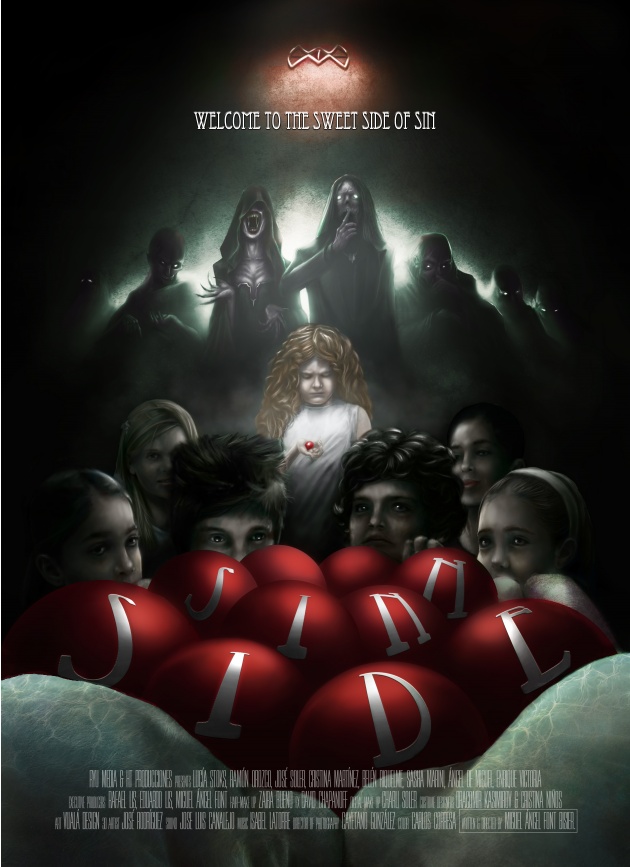 The artist behind of it is Hugo Saláis. Our story together is funny, we went to the same school, then our paths split: I went to university to study cinema and he went to Biology until one day 6 years later he called me and showed me what he was up to in the artistic world.
That´s why it didn´t take me too long to talk to him about Llagas or Sinnside.

There is one reason more than his skills to work with him: his technique.
We live in a digital world, many "artists" just take pictures with a camera and then put some photoshop on it to make it look a painting or a drawing, or just try to copy or evoke a "mythic" one (how many times are we going to see copies of the Jaws poster?), some are just good takes from the movie that don´t tell anything about it or others just follow an artistic movement (Warhol, etc.), the overuse of black and white... And as usual, computer computer computer.
This is what lies under our poster: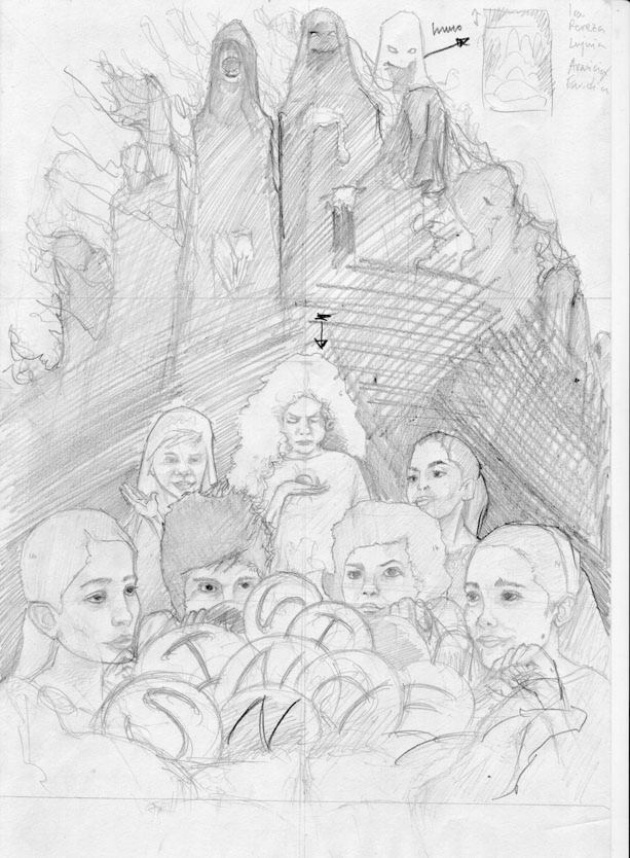 Just a blank sheet and a pencil. And that´s the difference for me between something artistic and a "fast food" product that needs to impact on people but leaves no trace behind.
After this, of course, comes Photoshop, I´m not against the digital world (check this blog about visual effects to see), but I always have in mind how movie posters were made back in the Golden Age of cinema... Just a really good artist portraying the meaning of the movie in a blank sheet. That´s art!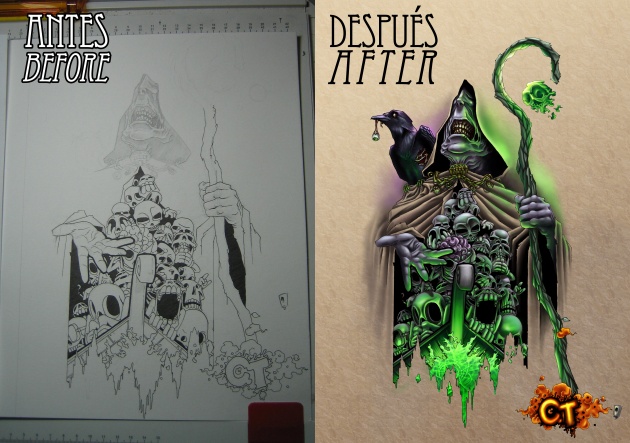 And also, if you think outside the box, you can use these paintings for other things (all created by Hugo for Sinnside)!
Sinnside´s first scene is a 3d animated sequence with a little girl shot in chroma walking through a virtual city, so what I told the 3d artist and Hugo was that I wanted to place some cool graffitti that had to do with the plot of the story in it.
Charon, the Moirai who cut the string of life... Everything is connected to our story and to what we want to share with the viewer.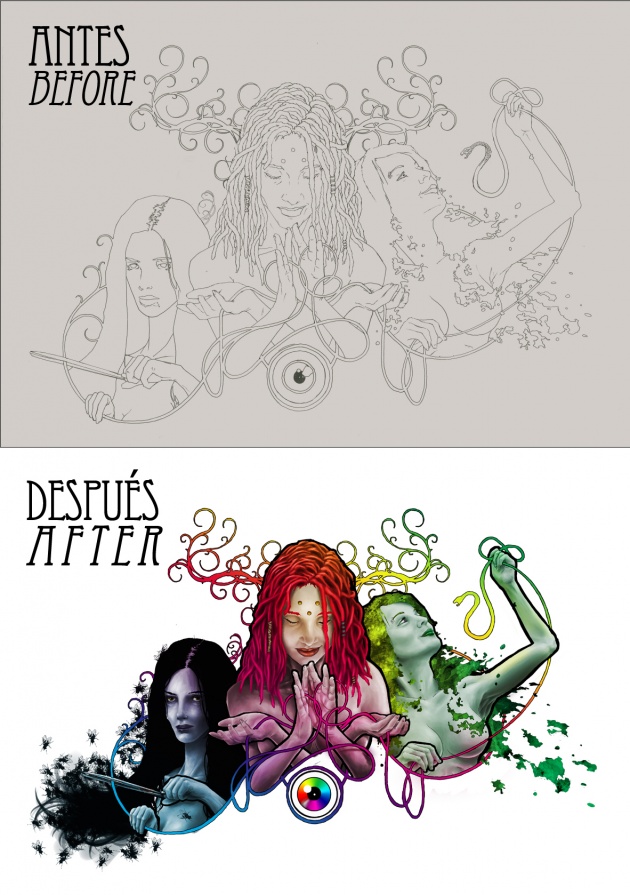 Then, José Rodríguez makes his magic and...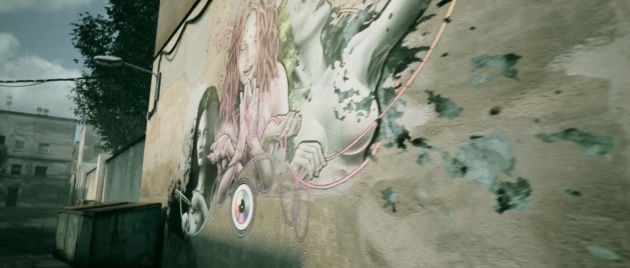 This is a full computer made city, here is a step before the finished frame, so you can see how this is constructed (it takes a lot of work and time, trust me):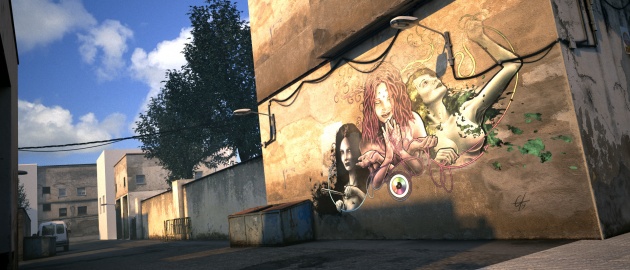 I hope I made my point through my words and my team´s work... a blank sheet and a pencil are still useful and can contribute to digital world, let´s not lose that!