Hello people. Movie review blogs are always on top of my priority list when it comes to write a blog post. For me, they are easy and require less time than any other blog genre. Anyways, this post is review of another hit and mostly recommended movie. The movie which will be reviewed in this post is, Creed. Let's start with a preface of the movie.
Creed was released in 2015 and directed by Ryan Coogler, the director of award winning movie Fruitvale Station. The director has also won a best direction award for this movie. The story of this movie continues from Rocky film series and stars Michael Bakari Jordan as main actor. Sylvester Stallone is playing supporting role as Rocky Balboa. Stallone was nominated for Oscar award for best supporting actor in the movie and won several other awards for the same role. This movie packs drama and sports in action as its genres.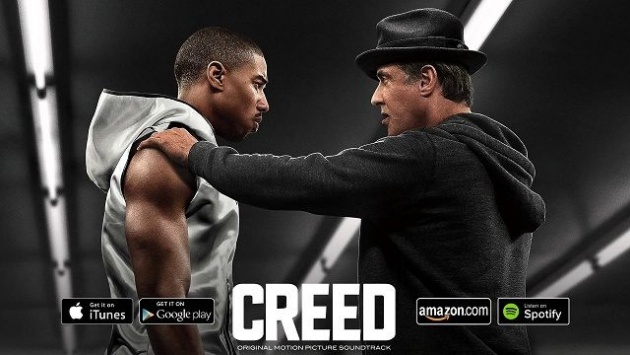 (This image is take from Google.com)
Story of The Movie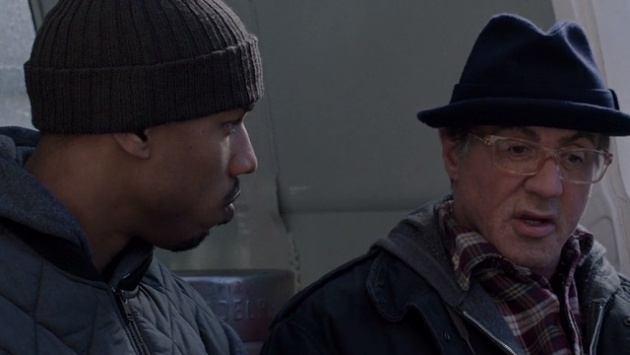 In the city of Los Angles, Adonis Creed, the son of a former boxer Apollo Creed, resigns from his job and moves to Philadelphia to achieve his ambition to become a professional boxer. In Philadelphia, he meets an old friend of his father, Rocky Balboa who is also a former boxer and heavyweight champion. Adonis expresses his desire to Rocky and requests him to become his trainer. Rocky seems unwilling to get back to boxing as he already quit his fighting career years ago. Later on, he accepts and starts training Adonis in a gym where he used to practice during his boxing days. Adonis gets a proposal to fight with the son of Rocky's old friend. Adonis accepts proposal and wins the fight. As he is the son of former boxer and being trained by Rocky Balboa, he gets attention of public thereupon. Rocky gets a phone call from the manager of world heavy weight champion who offers Adonis a match between the champion Ricky Conlan and him. Initially, he disagrees due to some reason but consents to fight after some time. In the mean time, Adonis falls in love with a club singer. One day, while training Adonis during a tough practice session, Rocky vomits and gets unconscious. He stays some time in the hospital while Adonis trains with Rocky's old friends. Rocky gets his test reports and comes to know that he has cancer. Doctor exhorts him to undergo the treatment but he denies. Adonis learns about Rocky's disease and asks him to get treatment. They go to Liverpool where the boxing match is held. The fight ends when Conlan gets up on his feet after getting a punch from Adonis. Conlan wins the fight while Adonis gets honor.
Watch the trailer of Creed below.
(This video is taken from Youtube.com and uploaded by Warner Bros. Pictures)
Cast of The Movie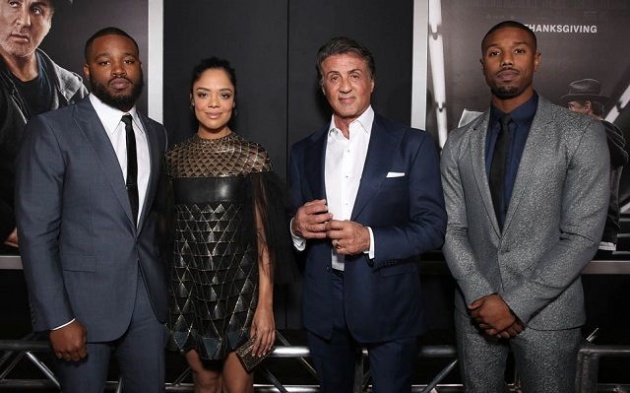 (This image is taken from Google.com.)
This movie casts many actors who won awards for their acting in the movie. Below is written the cast of the movie with their characters' biographic details.
Michael Bakari Jordan as Adonis Creed, son of Apollo Creed and a light weight boxer who boxer.
Phylicia Rashad as Marry Anne, widow of Apollo Creed and Adonis' adoptive mother.
Tessa Thompson as Bianca, a songwriter and singer.
Sylvester Stallone as Rocky Balboa, an erstwhile boxer and a heavyweight championship winner.
Gabriel Rosado as Leo Sporino, a professional boxer.
Ritchie Coster as Pete Sporino, father of Leo Sporino.
Tony Bellew as Ricky Conlan, a professional British boxer and light heavyweight champion.
Graham McTavish as Tommy Holiday, trainer of Conlan.
Creed contains a big cast; some are not mentioned here as they were not present in significant scenes. A comprehensive review of the movie is posted below.
Michael B. Jordan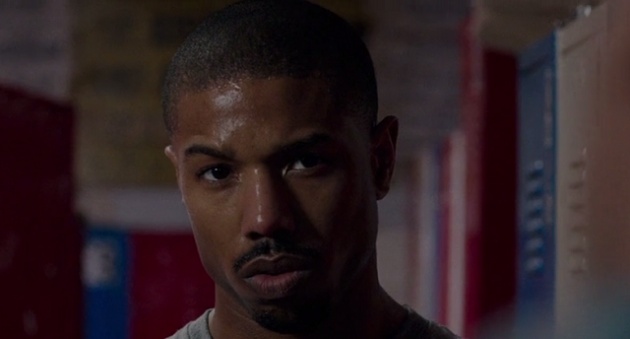 Here is a talented actor from Fruitvale Station who is now in Creed and has secured awards for best acting in both movies. A life in his character could easily be seen because of his splendid performance and a body which made me feel I am watching a real professional boxer. He played as illicit son of an esteemed professional boxer who is keen to earn his own legacy. The role was seeming highly challenging but the actor accomplished to bring it in a practical way which was far beyond my expectations.
Best Comrade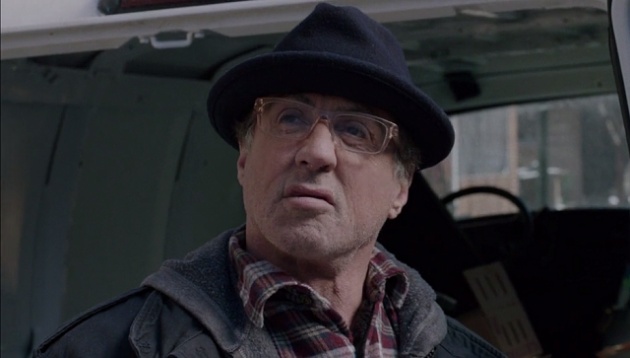 Sylvester Stallone is rarely seen in a supporting role in any of his movies. I always liked him in most of his characters, and in Creed, he was wonderful. While watching him in the movie, it was clearly spotted that the acting as a supporting actor that he delivered was an award worthy. One of my favorite scenes was when Adonis says, "The picture is already in the cloud" and Sly gets a glimpse of sky with inquiring face and replies, "What cloud", "What cloud".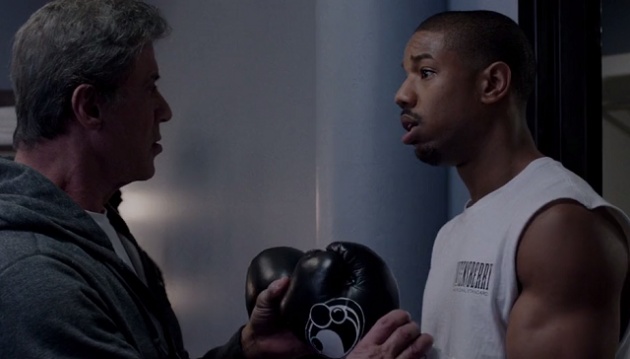 Stallone appeared to be right in his place in the movie. We can say that he was more pragmatic and true to life this time. He had No guns, no bad dudes and nothing that could show him dragged back towards his unwrinkled days. The Rocky Balboa character in this movie is a flash back from old Rocky series where Sly was coached by Burgess Meredith. It is simply the best of his movies in which we can see him as a guy who is affected by time.
An Emotional Story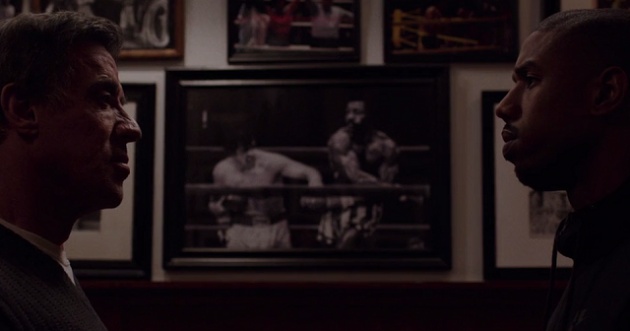 The story is straightly connected with the previous Rocky franchise. One of the foremost features about the story was its simplicity which doesn't leave the audience questioned. It showcases a young man whose enthusiasm to become a boxer like his late father is extreme enough to persuade him to leave all he has and struggle to find his dream. The humanly acts from both of the main characters touched the heart. A simple moral of the story can be,
The figure which defines your manhood is based on your strength and will to protect all you dreamed.
Abridgement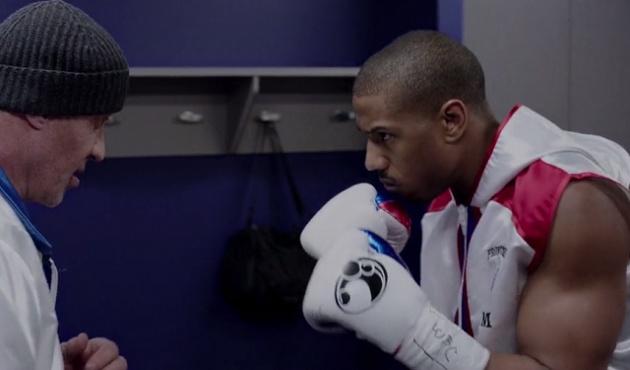 The director and writer, Ryan Coogler looked passionate to make a story and put it into a movie. He has given audience an emotional hit and left them with some morals. Actors were standing right on their characters. I liked Jordan and Sly in the movie. Together, they make strong duet but Sylvester Stallone still manages to steal the screen from Jordan.
I rate Creed 9 out of 10.