After the casting process was underway, David (the writer/director) needed help with finding the desired locations needed in the film. In the script, there were roughly 4 separate locations stretched over a dozen different scenes. Searching for these locations proved very difficult and after looking at a number of different houses and potential shooting spots there was nothing that David was satisfied with using.
We decided to look at the possibility of hiring a house that was currently on the market from a local estate agency, doing this did provide a number of different places to look around and make note of, although it also meant that a chunk of the budget for the production would have to be used.
David had a clear idea of the kind of crew he needed, and he was adamant in using freelance professionals outside of the University to make up most of his main crew. We talked through the other roles that needed filling and as I had worked with most of the students before from various projects beforehand, I was able to give make some detailed comments and opinions on certain individuals and managed to finalise the crew with time to spare.
As the shoot days approached, I began to struggle to find time for my own film project, which I was required to complete at the end of April. This in turn lead me to detach myself from the 'Trooth Fairy' production for some time. Additionally, because of my hectic schedule I actually ended up having to pull out of attending the two day shoot as well. This was regrettable but unavoidable and I informed David that because I had put my own non-fiction project on hold I needed to knuckle down and take time away to concentrate on 'Between the Sticks'. He was very understanding and I offered to help during the post-production stages and whenever I happened to be free.
It was a real shame that I couldn't donate more of my time to the project, especially after putting so much planning into preparing for the shoot. I do not believe this had anything to do with not arranging my time properly, but more to do with the volume of work I took on in such a short space of time was a little ambitious and unachievable.
It was incredibly important for me to get a hang of producing films and the more opportunities I get in the future the more organised and confident I will be.
Trooth Fairy will be released in May 2014. Here is a teaser poster for the film.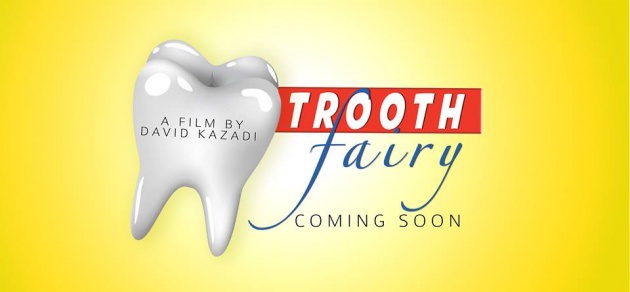 Stay tuned!