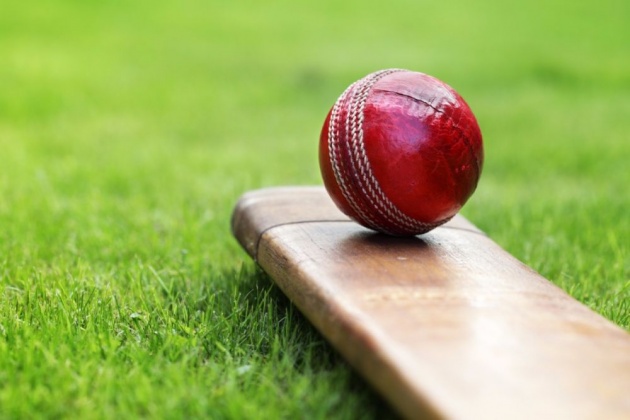 image source: www.google.com

Last winter I happened to see a cricket match in Lahore. The match was played between Pakistan cricket team and the West Indies cricket team. The match was played at Qadaffi Stadium Lahore.
Cricket is quite an interesting game. Every game has its plus points. It fosters discipline, duty, team spirit, cooperation and a sportsman's spirit. Some of the Pakistan players are players of international repute.
Cricket is played between two teams of 11 members each. It is played on a flat. Smooth and clean ground. Cricket requires two sets of stumps, wickets and ball. The distance between two sets of wickets is 22 yards. The bowlers take their turns after every six balls. In this game, much depends upon the quality of bowling. Good fielding is also necessary for victory. Before the game starts, there is the toss. It is the whim of the toss winning captain to first go for batting or fielding. The fielding party puts three fieldsmen on the wicket and one for the bowling. The game is generally played for six hours a day. The umpire is the final judge. He is the man who declares the players out whether they are run out, bowled out, caught out, and stumped out or leg-before-wicket.
The match whom I witnessed was really very interesting. There was huge gathering at Qadaffi Satdium Lahore. Pakistan's leading cricketers were playing in the match. I saw the fine game of Saeed Anwar. He hit many boundaries, while Amir Sohail was very careful not to make a single stroke. But soon Saeed Anwar was out. Then he was replaced by Shahid Afridi. He made 50 runs in 76 minutes whole Amir made 66 runs in 70 minutes. Soon there was break for lunch. The Pakistani team made 219 runs for three wickets before lunch.
Then the West Indies players started batting after lunch. B Lara played very fast and he hit two sixes. Soon he was out. Then Roger came and hit three sixes. There was a tremendous cheer from well as players. Everyone was in high spirits. Roger Binny played up-to the end and he scored over a century. Then the umpire gave a long whistle and the match ended for the day.
The spectators dispersed. Some of the cricket fans were patting Roger Binny for his brilliant performance. Soon the crowd fizzled out and I came to my house. It was a thrilling match for me.
The bitLanders always supports Cricket, as Last year they changed its interference of theme with logo of world cup design, and also present some outfits for avatar,
This year bitLanders also supports the Cricket World Cup, Some cloths for avatar also available with Buzz Bonus. You can buy them from the bitLanders Shop.
Here is a video of Wanderfulsoul in this video you can easily get know about avatars and their sense
Here are some Images of bitLanders Shop.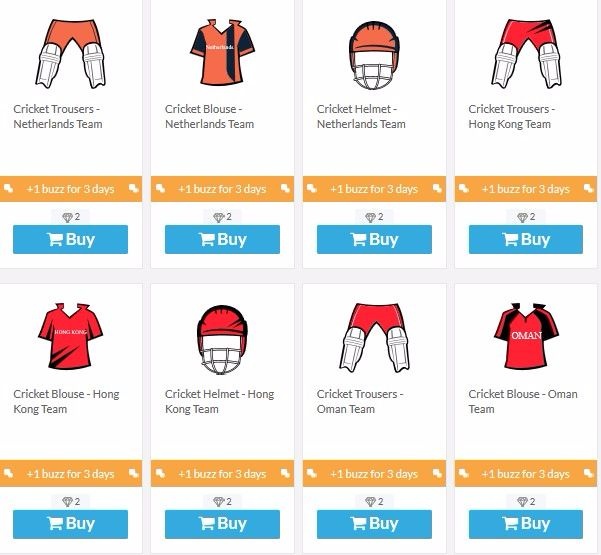 Costumes of Hong kong, Oman and Netherlands Teams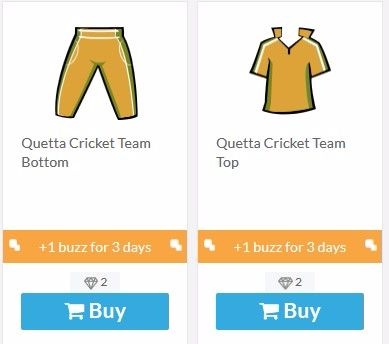 Top and Bottom of Quetta Cricket Team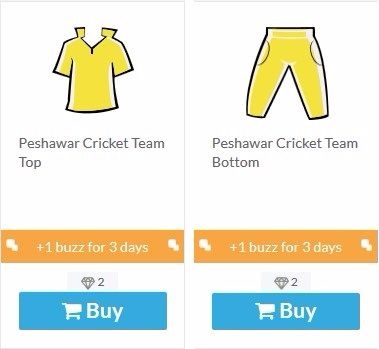 Top and Bottom of Peshawar Cricket Team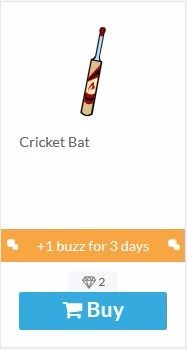 Cricket Bat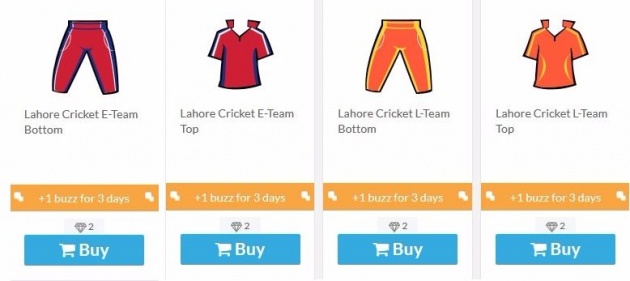 Costumes of Lahore Cricket E-Team and L-Team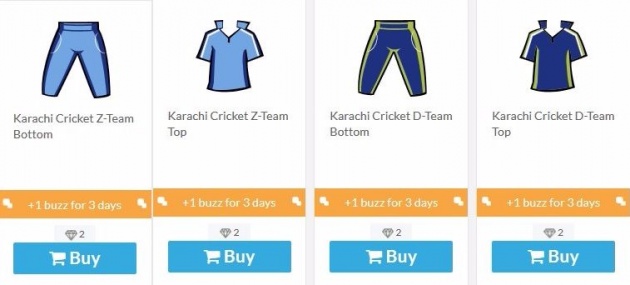 Costumes of Karachi Cricket Z-team and D-Team
Abbotabad Cricket F-Team and R-Team Tops and Bottoms
Now here are some images of Avatars with wearing these costumes:
Pairs of Avatars With Male and Females

Thanks for reading
Mian-Mehmood