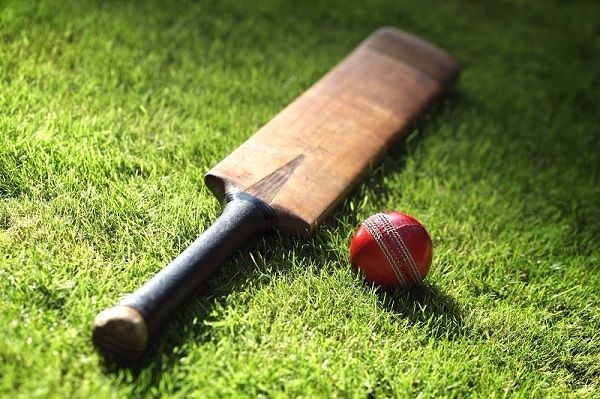 Cricket is a sport played with a ball and a bat. It is played between two teams of 11 Players each. It is played in stadium of which there is a pitch. Each team take turns to bat. trying to score higher runs than other. Other team fields and try to out the player to limit the score of the other team. It's really a fun game to play and watch.
History:
The game of Cricket has a known history spanning from the 15th century to the present day, with international matches played since 1844, although the official history of international Test Cricket began in 1877. During this period, the game developed from its origins in France into a game which is now played professionally in most of the Commonwealth of Nations. Currently the International Cricket Council has 105 affiliated member nations.
(source: wikipedia.org)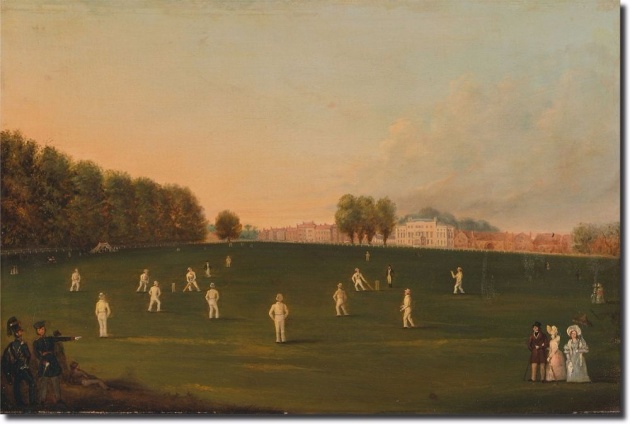 (image source: wikipedia.org)
Derivation of Name Cricket:
A number of words are thought to be possible sources for the term "cricket". In what could be the earliest known reference to the sport in 1478, it was called criquet in France. A hundred years later, in 1598 England, it was called creckett. The name may have been derived from the Middle Dutch krick(-e), meaning a stick; or the Old English cricc or cryce meaning a crutch or staff, or the French word criquet meaning a wooden post. Another possible source is the Middle Dutch word krickstoel, meaning a long low stool used for kneeling in church and which resembled the long low wicket with two stumps used in early cricket.
(source: wikipedia.org)
Cricket and Pakistan: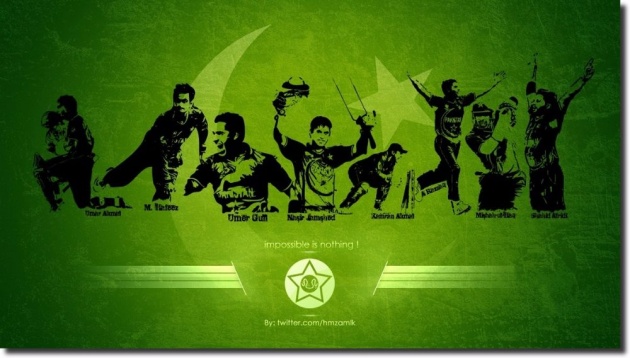 (image source: google.com)
I am from Pakistan. There is a lot of passion about cricket here. Children grow up here playing and watching cricket in the streets. Some children also play cricket at their houses. Passion of the cricket here starts from the childhood. I also played cricket in the streets and in home and developed a strong passion for cricket.
Street Cricket
Cricket on the street at night
Playing cricket at night under the street light is a lot of fun, unless your ball is lost in the bushes :). Children play cricket with a tennis ball and adults play with a hard ball. I played a lot with the tennis ball never tried with hard ball. I am a right handed batsman and bowler. I am not the greatest player but average :). There are a lot of clubs here where adults and children play cricket matches. Pakistan's national sports is hockey but there is more love for cricket in Pakistan than hockey. People enjoy watching cricket. I also enjoy playing and watching cricket matches. I also play cricket with my uncle and cousins. We play in our home. I enjoy playing cricket with my uncle. I enjoy International cricket more than domestic cricket. Pakistan has its own International and domestic teams. There is under 18 cricket team of Pakistan. Pakistan also has women team and blind cricket team. Pakistan's cricket team also known as The Green Shirts or The Shaheens. My favorite players are Imran Khan, Waseem Akram and Shahid Afridi.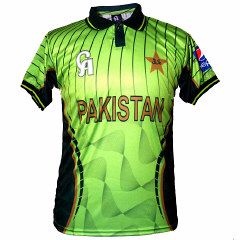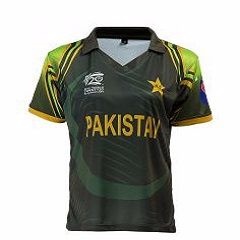 The passion and enthusiasm at its peak when its match between India and Pakistan. Special arrangements are made for Pakistan and India Matches. Big LCDs are placed in Parks and Market areas for these matches. It's a lot of fun to watch match like that. I saw cricket world cup Pakistan vs India in market place on a large LCD with my friends. Unfortunately Pakistan lost the match :(.
Pakistan VS India match, gathering at Jinnah Super Market Islamabad
Gathering at Fatimah Jinnah Park Islamabad
"Cricket is a pressure game, and when it comes to an India-Pakistan match the pressure is doubled." Imran Khan
People sometimes lose their temper when Pakistan loose specially from India.
Pakistan International Team Squad: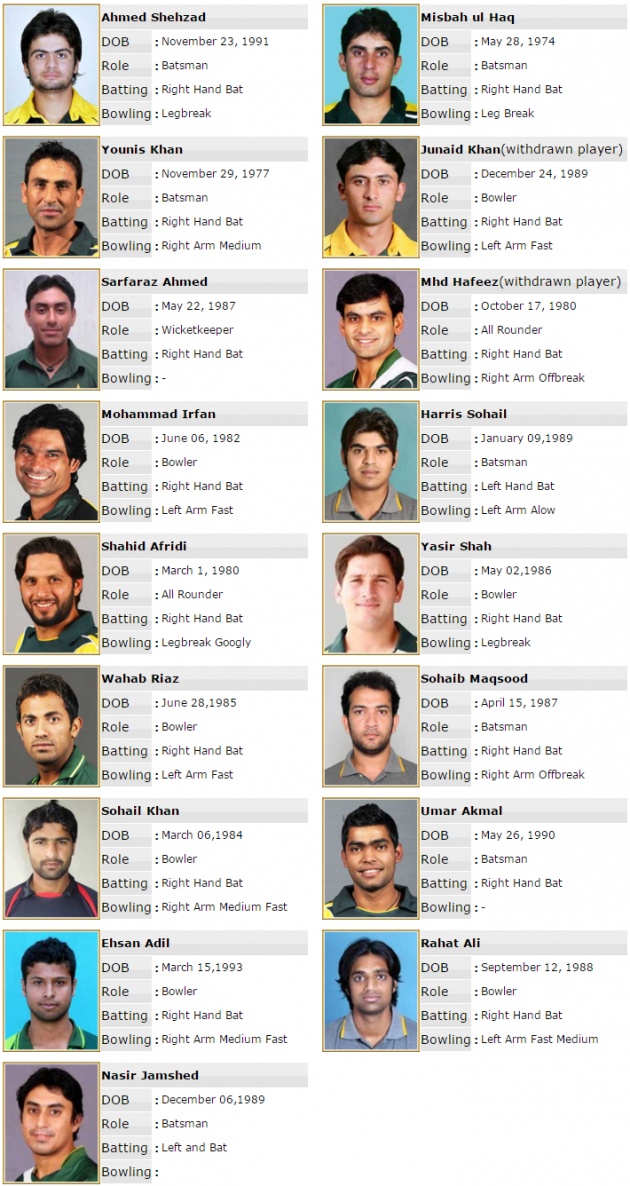 (image source: google.com)
Team Color:
In Test matches, the team wears cricket whites, with an optional sweater or sweater-vest with a green and gold V-neck for use in cold weather.Pakistan's One Day and Twenty 20 kits vary from year to year with the team wearing its green color in various shades from kit to kit

(images source: google.com)
Pakistan Team logo: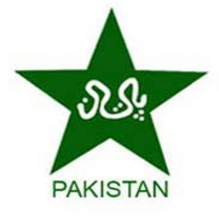 Pakistan Team Information: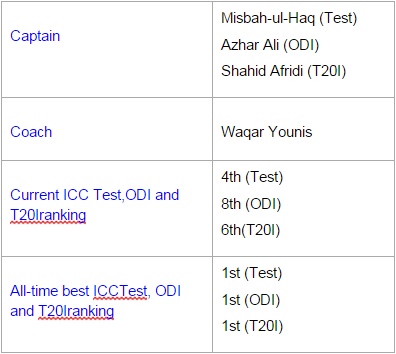 (source: wikipedia.org)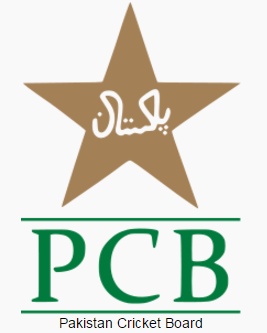 Sporting Organization:
PCB (Pakistan Cricket Board) is the sporting organization that is responsible for governing all professional cricket. Including test matches and One day matches played by Pakistan inside and outside of the country. It controls and organizes all the tours of Pakistani cricket team.
Stadiums in Pakistan:

(source: wikipedia.org)
Pakistan and World Cup: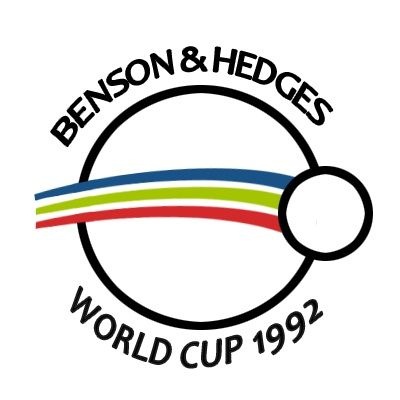 1992 Cricket World Cup:
Pakistan won its first World Cup in 1992 under the captaincy of Imran Khan. The 1992 Cricket World Cup in Australia & New Zealand marked Pakistan's first World Cup victory. It is remembered for the comeback Pakistan made after losing key players such as Waqar Younis and Saeed Anwar, and being led by an injured captain Imran Khan. Pakistan won only 1 of their first 5 matches and were nearly eliminated in the first round of the tournament. Captain Imran Khan famously told the team to play as "cornered tigers", after which Pakistan won five successive matches, including, most famously, the semi-final against New Zealand and the final against England. The most important part of the final was the two important wickets of WASIM AKRAM he got in 44th over which made Pakistan win the WORLD CUP against England. That was the first and the last time Pakistan won cricket world cup.
That 1992 victory is still famous in Pakistan, as it's the only One Day International World Cup won by Pakistan. Imran Khan (the cricketer turned politician) led his team to victory with is true leadership and sportsman skills. With him being injured he did not let his team spirit go down. He believed in his team and that belief led to the victory.
Pakistani Team Players in 1992 World Cup:

Teams of 1992 World Cup:

Bracket: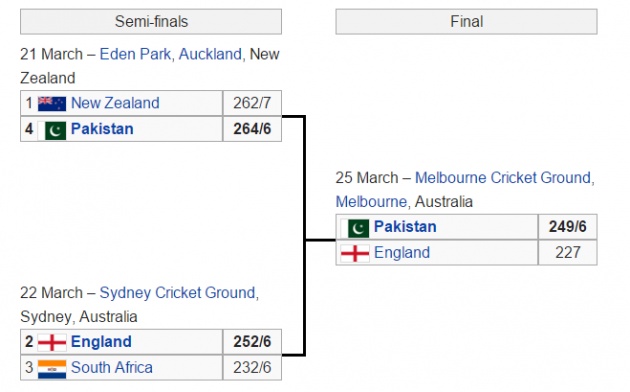 (source: wikipedia.org)
Points Table: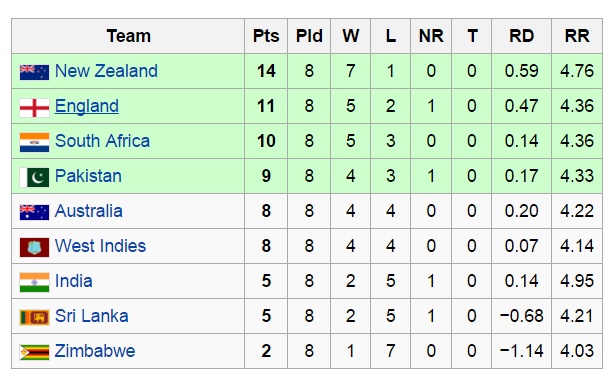 (source: wikipedia.org)
1992 World Cup pictures and Videos:







(images source: google.com)
World Cup 1992 Pakistan VS England Final Match
World Cup 1992 Winning Moments of Pakistan
2009 ICC World T20:
The 2009 ICC T20 World Cup took place in England in 2009. It was second T20 World Cup. I remember the start of Pakistan was not great. It began with losing two of their first three matches. At this point I lost hope that Pakistan will win. It somehow qualified for super 8. After beating New Zealand, it won three matches one after the other and reached the Finals. Pakistan had to face Sri Lanka in the final, which did not even lose a single match in whole tournament. Shahid Afridi immersed as Pakistan's hero in the final taking the last single and making Pakistan win their first Twenty 20 world cup. Shahid Afridi was announced player of the match in both Semifinal and Final of the Tournament
Pakistani Team Players in 2009 T20 World Cup: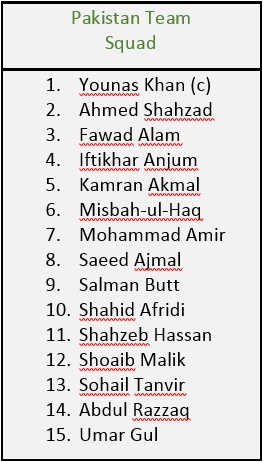 Bracket: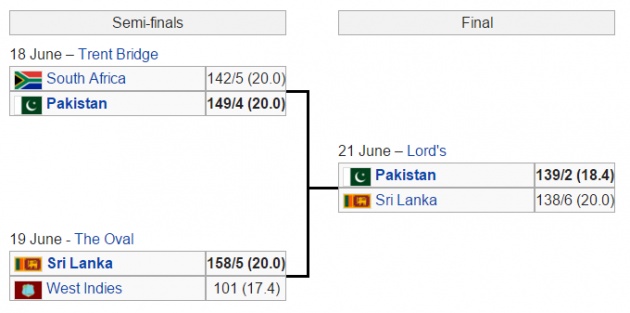 (source: wikipedia.org)
2009 T20 World Cup pictures and Videos:





(images source: google.com)
Pakistan vs Sri Lanka T20 world cup final 2009
Shahid Afridi steers Pakistan to T20 World Cup Glory in 2009 | Match Highlight
ICC T20 WORLDCUP 2009 - CELEBRATING MOMENTS OF TEAM PAKISTAN
CELEBRATION ACROSS LONDON AFTER WINNING WORLD CUP CRICKET T20 BY PAKISTAN
CELEBRATIONS AFTER T20 WorldCup Final 2009.PAK VS SL..( Jinnah Super, ISLAMABAD)
PSL (Pakistan Super League):

Pakistan Super League is a professional T20 League of Pakistan. It was established in September 2015. Its headquarters is in Lahore Pakistan. Former captains Wasim Akram and Rameez Raja signed up to become brand ambassadors of the PSL for the next three years. After several years of planning, the league will officially begin on 4 February 2016, in the United Arab Emirates. I am super excited for PSL. I am supporting Peshawar Zalmi in PSL.
PSL will have 5 teams drawing many highly skilled players from all over the world and currently has players from approximately 11 different countries.
PSL opening ceremony:
Pakistan Super League T20 launching event:
Theme Song of Pakistan Super League:
PSL Teams:

(image source: google.com)
Players in PSL: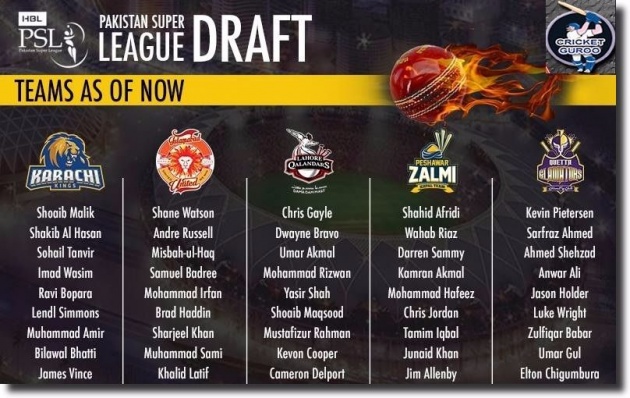 (image source: google.com)
Pakistan Super League 2016 Opening Ceremony:
~~~~~~~~~~~~~~~~~~~~~~~~~~~++++++++++++++++++++++++++~~~~~~~~~~~~~~~~~~~~~~~~~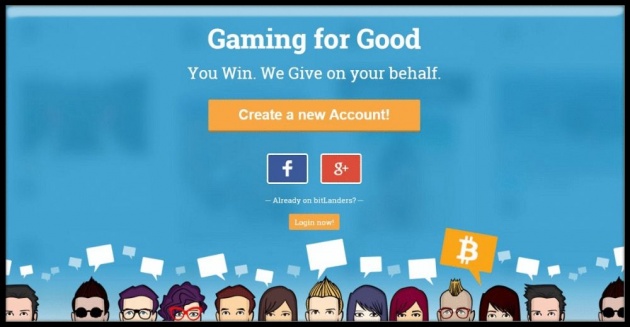 (screenshot from: bitlanders.com)
Bitlanders supported cricket in the past and supporting 2016 T20 World cup. In support of upcoming world cup Bitlanders introduced new reward topic for the blog, Cricket and related avatar accessories. It's a double reward topic that will give you double reward for the blog. It gives the opportunity to the users to earn even more. Specially those users that are falling behind in earning and buzz.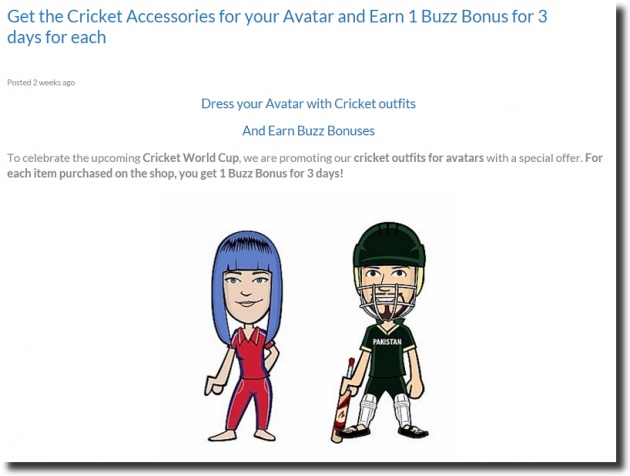 (screenshot from: bitlanders.com)
There are cricket outfits of different countries now available at the shop. By purchasing the outfit, you can support the love of cricket and your team. You will also get +1 buzz for 3 days for each accessory you buy from the shop, cricket blouse, trousers, helmets and bat. Its cost 2 gem for each item you buy. cricket outfits include cricket blouse, trousers, helmets and bat. You can go to shop in order to purchase the accessories of the team u are supporting in upcoming T20 2016 World Cup.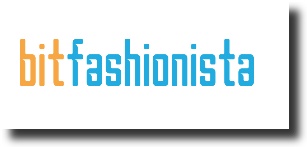 (screenshot from: bitlanders.com)
Video overview of the Cricket Accessories at the Shop:
Cricket accessories for various countries for men:
Pakistan:

(screenshot from: bitlanders.com)
England:

(screenshot from: bitlanders.com)
Australia:

(screenshot from: bitlanders.com)
Bangladesh:

(screenshot from: bitlanders.com)
New Zealand:

(screenshot from: bitlanders.com)
South Africa:

(screenshot from: bitlanders.com)
Sri Lanka:

(screenshot from: bitlanders.com)
West Indies:

(screenshot from: bitlanders.com)
India:

(screenshot from: bitlanders.com)
Zimbabwe:

(screenshot from: bitlanders.com)
Other cricket accessories:
Cricket Bat: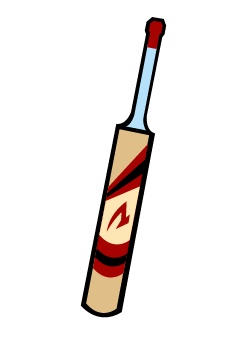 (screenshot from: bitlanders.com)
All these are for men avatars. Female avatars cricket accessories are also available at the shop for all the Ladies that are passionate about cricket and want to show love and support for the team in next T20 2016 World Cup.I also purchased outfit of Pakistan to support my country in upcoming T20 World Cup. I purchased Cricket Blouse, Cricket Helmet and Cricket Trousers from the shop.
My Avatar:
I purchased helmet, blouse, and trousers of Pakistan cricket team to show my support for Pakistan in upcoming T20 World Cup. I received +3 Buzz for 3 days which increased my earning temporarily, which is a nice boost. Its great that Bitlanders provided with such great cricket accessories so that everyone on Bitlanders can support their country. I really like this idea.
Thank you Bitlanders.