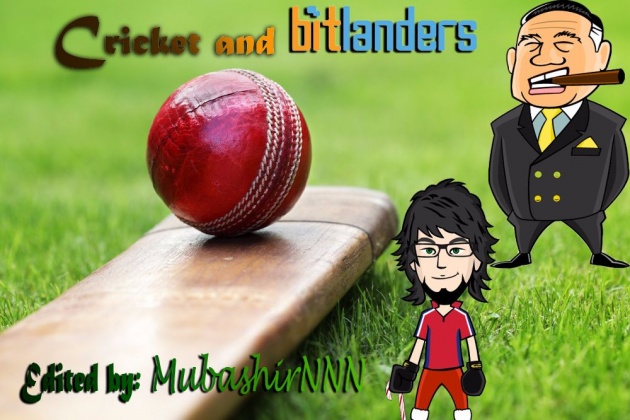 (Image Source=My Own Edited)
Cricket:-
Being an Athlete, I love every sports. Sport keeps you healthy and active. Most of all, the interesting thing which I like about Cricket is its training session. Cricket is very popular game and most well played game in the world. Millions of people plays this game on routine bases not for playing at international level, They just take it as challenge between two teams.
Cricket is an International recognized game and many countries participate in it. Cricket is played between 2 teams of 11 players. People love this sport than any other. They liked it too much that they forget it is sport invented by French, they take it as a game and now it is worldwide accepted game. Broadcasting of Cricket is larger than any other game. The fever of cricket is too much in our Country (Pakistan) that social media like Bitlanders introducing cricket stuff for Pakistanis on bitlanders. In our Country, People just love cricket too much that even a toddling child love to throw ball and handover bat. My nephew is about 2 years old and things he wants, one is Bat and other is ball. The only game in which I saw the more participant in my school Sports day is cricket, about 12 teams were there to play cricket. I was really shocked to see people's interest in cricket too much that I've never seen too much boys at a place exciting for playing. Even in other countries, cricket is loved by people and I think Australia is on top with great players they had.
Here the list of Countries where Cricket is played.
Australia
Bangladesh
England
India
New Zealand
Pakistan
South Africa
Sri Lanka
West Indies
Zimbabwe
Afghanistan
Ireland
Kenya
Scotland
United Arab Emirates
Cricket Stadiums
Throughout the world, amazing stadiums were built for cricket matches which can handle thousands of people. A lot of people booked their tickets for cricket match. This is the moment of IPL.
(Image source=Google)
This is the photo of Australia Melbourne Cricket stadium. It is huge to me that specially buit for cricket match and many of world had arranged here and more World Cups won by Australia than any other country.
(Image source=Google)
The last world cup was won by Australia and during the World Cup, I was seeing every exciting and cheering up for their team. During the days of World Cup, there is no men in streets. Everyone watching a single ball and giving their own commentary. They didn't even sleep if the match was during night. I saw my own brother's craze for cricket that he woke up early in the morning to see the Match. He didn't even miss the opening ceremony of the World Cup and closing ceremony. All of my cousins, friends, family and students favorite topic during these days was cricket matches and the man of the match. Last World Cup realized me that how much cricket craze is in my country. They don't actually play most of them but they don't miss a match.
Cricket love is not limited to real world only but it is spreading over the internet through social media by creating apps of cricket games online and different cricket stuff that is available for the people that they can buy for the team they support.
Bitlanders and Cricket
Bitalnder's management playing a great role in creating cricket passion on internet by introducing cricket playing stuff, shirts and pants of different cricket teams. Bitlanders introduced many things related to cricket for the avatar for their users. That means we can support our favorite team by buying their cricket accessories from their avatar shop and cheer up for them here. As World Cup is coming soon and bitlanders wants its users to support their favorite team by purchasing different accessories for avatar.

Avatar and Outfits System by Bitlanders:-
Bitlander has the system of avatar which can we modify according to our will. Bitfashionista got a lot of collection of outfits for us and still updating rapidly. I love their updating outfits and their system of Avatar.
This is my avatar. I'm from Lahore and When I saw Lahore team shirt in the shop, I buy some gems and bought these outfits to cheer for my Home city team. These are outfits are beautiful to me and great work done by Bitlanders. These are two outfits of Lahore team L and Lahore team E respectively. I like Orange one outfit than the other.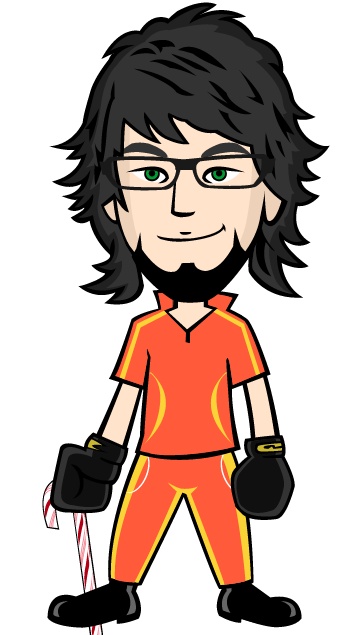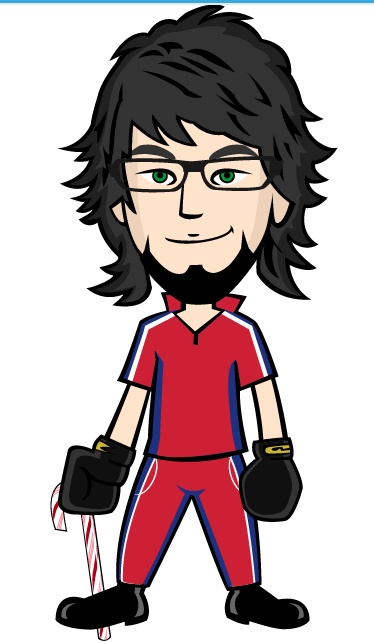 (Image Source=My Own)
Other Pakistanis' team Outfits
Bitlanders not only introduced the Lahore team Outfits but it also introduced the outfits of Multan team, Peshawar Team, Karachi team and Abbottabad team. These outfits are really well designed. Here are they;
These are the outfit F and R of Abbottabad team of Purple color.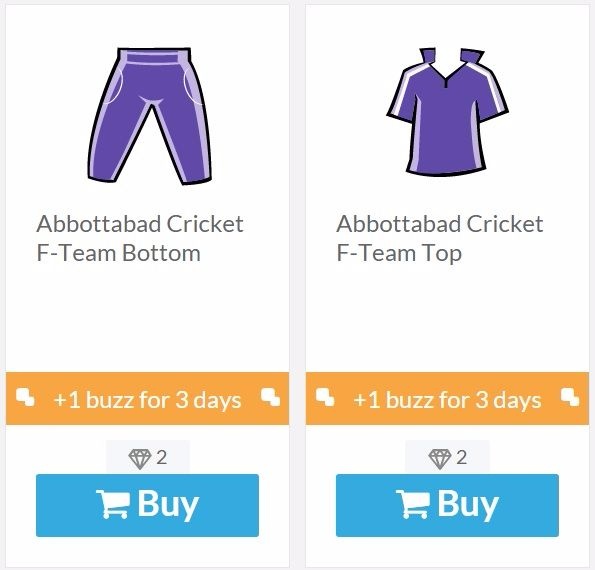 (Image Source= My own)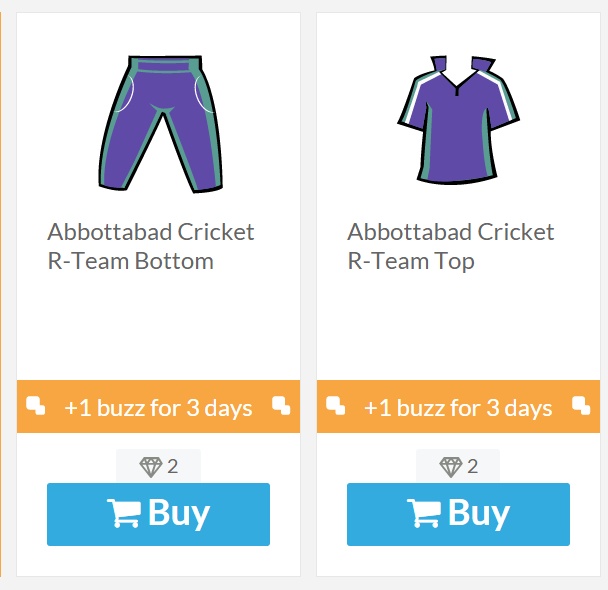 (Image Source= My own)
Karachi is one of the biggest city of the Pakistan and its cricket team is famous in Pakistan too and here are the outfits D and Z by Bitlanders. They've done pretty good job.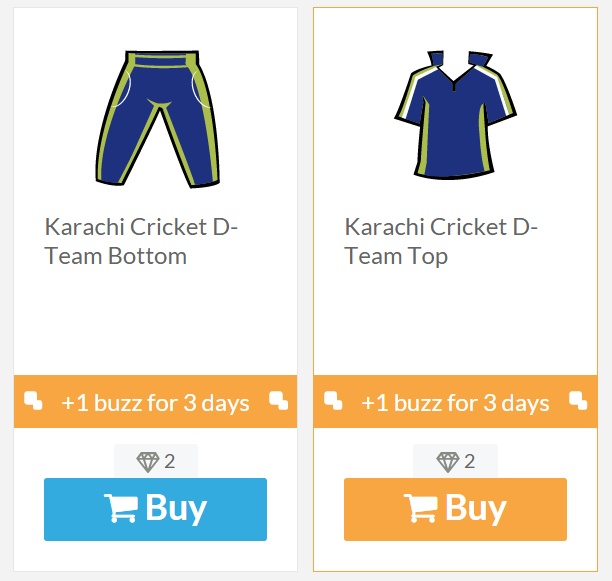 (Image Source= My own)

(Image Source= My own)
This is other outfits of Quetta Cricket Team and Peshawar Cricket Team outfits.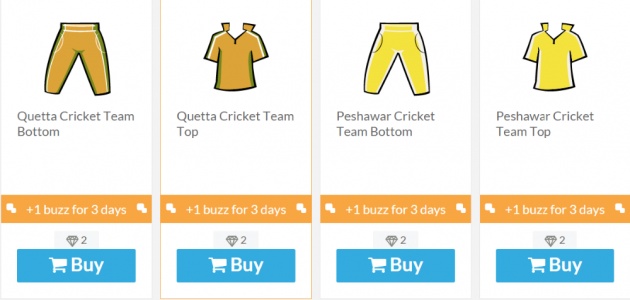 (Image Source= My own)
Other Countries' Outfits
Bitlanders not only introduced the outfits of Pakistan's cricket teams but also the teams in whole world. It attracts a lot people that their country's outfits is in store that they can buy. It increase cricket passion even on bitlanders. This is the way how you can spend good time on bitlanders with cheering up for the team you want.
These are the great made outfits of other countries like UAE, South Africa etc. As cricket is the game played by whole world, bitlanders is the social network that is operated by the whole world too and it is good to have their countries outfits for them to feel them home.
Bitlanders Create some amazing attraction for Cricket Outfit is the example. I would love to play bitlanders cricket game if they ever thought of.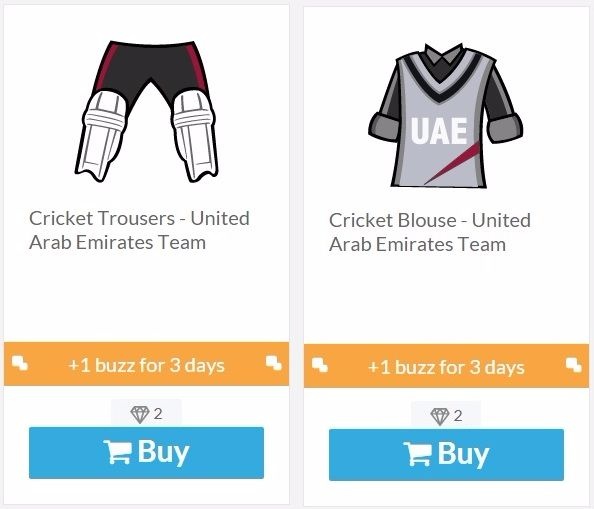 (Image Source=Google)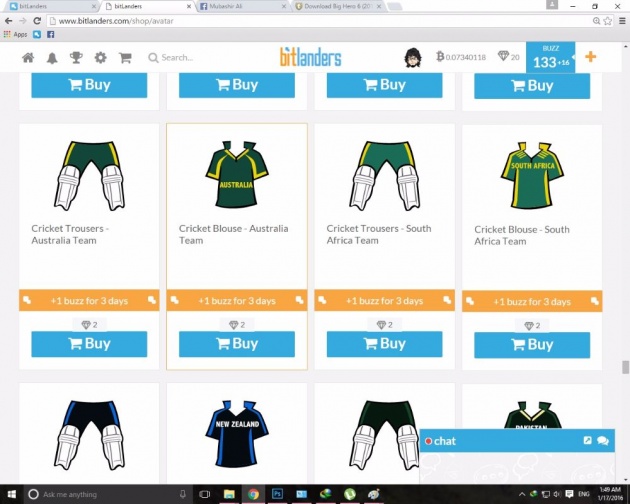 (Image Source=Google)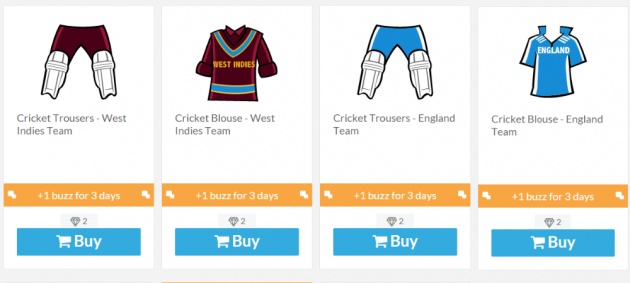 (Image Source=Google)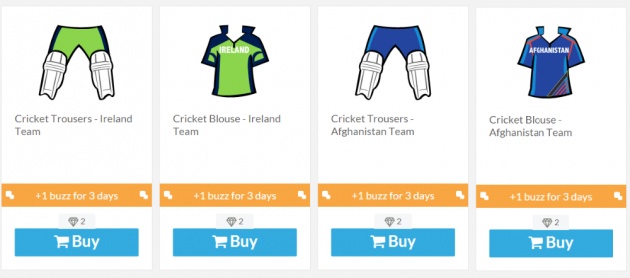 (Image Source=Google)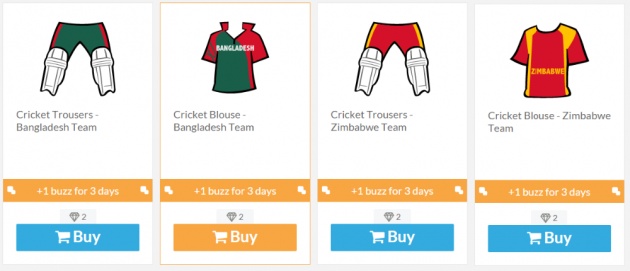 (Image Source=Google)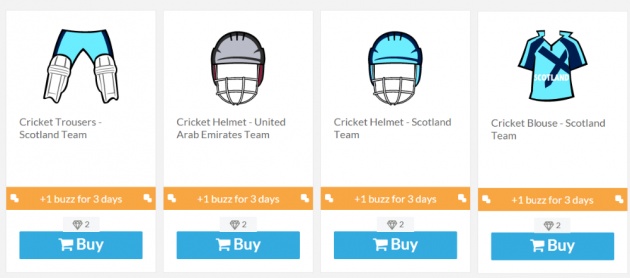 (Image Source=Google)
Bitlanders always come up the great interesting things like outfits of cricket and other sports. The people who practice any of sport may be it's cricket or other, they would love to buy their sport outfit and see themselves in their avatar. Bitlanders introduce avatar and modifying in it, every user or if I talked about me, I changed my avatar when I actually changed my get up and I really liked this feature of bitlander and their outfit system.