To celebrate the 2015 Cricket World Cup, all the avatar Cricket outfits for the 14 participating teams are now free in the online store.
You can get all the outfits and dress us your avatar differently every day depending on which team is playing in the Cricket World Cup, or get your favorite team's outfit to show your support!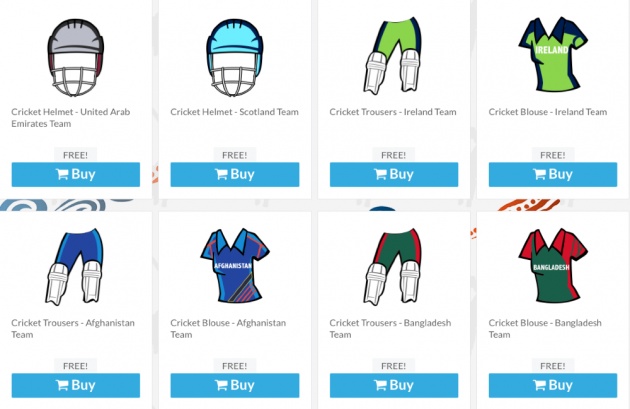 Each team's outfit is composed of a blouse, trousers and a helmet, all designed with the team colors. Simply head to the online store, make sure you have enough Gems on your profile (if not, purchase some from the shop), and buy your favorite team's outfit. You will then be directed to your online inventory where you only have to click on the item to dress your avatar!
Follow our special Cricket profile to stay updated on all the games and show your support by customizing your avatar with your favorite team's outfit!
Good luck to each team and enjoy the 2015 Cricket World Cup. Don't forget to share your avatar's look with us!