CRISPY FRIED CHICKEN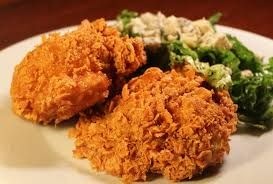 Today I will share the recipe of crispy fried chicken with you.It is a very easy and quick recipe.Try this recipe and enjoy.
INGREDIENTS
Chicken: (8 pieces) 1 1/2kg
Flour :1/2cup
Corn flour: 1/2cup
Baking Powder: 1tsp
Egg white: 3
Sugar: 1tsp
Mustard powder: 1tsp
White Vinegar: 1tbsp
Corn flakes or chili chips: 2cups
White Pepper: 1tsp
Salt as required
Oil for frying
HOW TO COOK
First of all take a large skillet and heat water in it.When water boils add chicken, vinegar and salt to it.Then remove the chicken after 5 minutes.
Then take a large tray and mix together flour, sigar, salt, mustard powder,baking powde,rice flour and white pepper.
Beat the egg in another bowl.
Take another tray and put cornflakes or chips.
Then take the chicken pieces first coat with flour mixture, then dip in beaten egg and at the last coat with cornflakes.
Then heat oil in a pan and deep fry chicken pieces till they get golden brown.
Delicious crispy fried chicken is ready.Serve with ketchup to your loved ones and enjoy.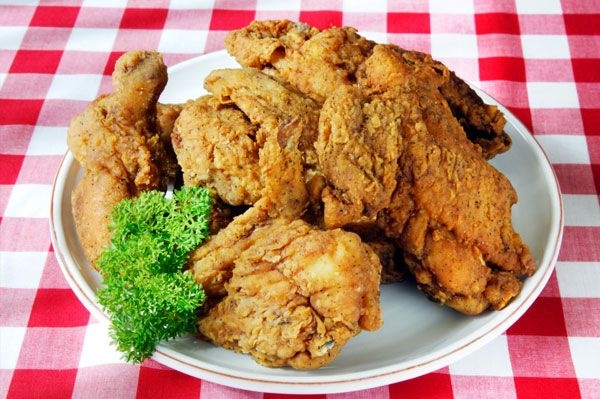 Thank You
Written by: BRIGHT AQUA