Hello friends!
I am here with my next blog about a very famous player of football known as Cristiano Ronaldo.
He is also known as CR7. His real name is Santos Aveiro. However, he is known as Ronaldo.
Cristiano Ronaldo is a professional footballer who plays for Real Madrid (Club by Laliga). Cristiano Ronaldo is one of the biggest sports stars of World. He is the most expensive player also.
His one of the famous quote is given below:


"My father always taught me that when you help others, God will give you double"
Biodata: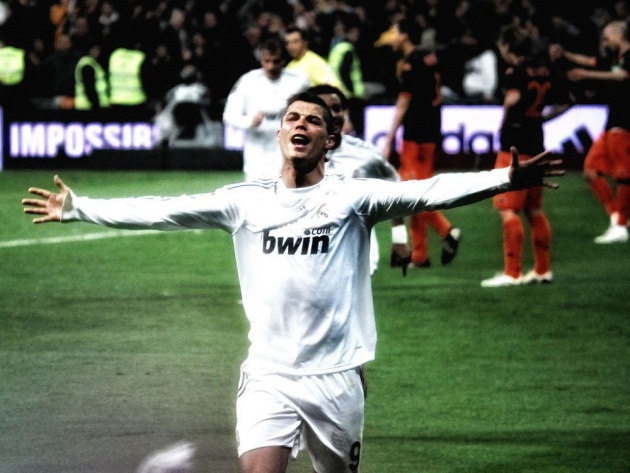 Image Credits: Flickr.com
Ronaldo Luís Nazário de Lima (locally [ʁoˈnawdu ˈlwiʒ nɐˈzaɾju dʒ ˈɫĩmɐ]; born 18 September 1976[2]), commonly known as Ronaldo, is a retired Brazilian professional footballer who played as a striker. Popularly dubbed "O Fenômeno" (The Phenomenon), he is widely considered to be one of the greatest football players of all time.[3][4][5][6][7] In his prime, he was known for his dribbling at speed, feints, and clinical finishing.
In his prime in the 1990s, Ronaldo starred at club level for Cruzeiro, PSV, Barcelona and Inter Milan. His moves to Spain and Italy made him only the second player, after Diego Maradona, to break the world transfer record twice, all before his 21st birthday. At age 23, he had scored over 200 goals for club and country. After almost three years of inactivity due to serious knee injuries and recuperation, Ronaldo joined Real Madrid in 2002, which was followed by spells at A.C. Milan and Corinthians.


Ronaldo won the FIFA World Player of the Year three times, in 1996, 1997 and 2002, and the Ballon d'Or twice, in 1997 and 2002, as well as the UEFA Club Footballer of the Year in 1998. He was La Liga Best Foreign Player in 1997 when he also won the European Golden Boot after scoring 34 goals in La Liga, and he was named Serie A Footballer of the Year in 1998. He was named in the FIFA 100, a list of the greatest living players compiled in 2004 by Pelé, and was inducted into the Brazilian Football Museum Hall of Fame and the Italian Football Hall of Fame.


Credits: Ronaldo Biography via Wikipedia.org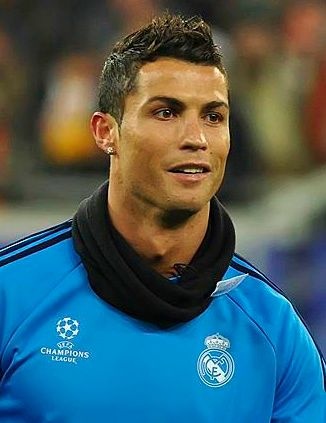 Image Credits: Wikipedia.org
Cristiano Ronaldo dos Santos Aveiro was born on 5 February 1985. By this data, his age is 33 years. His place of birth is Funchal Madeira Portugal. This place is a small island off the western coast of the country. His height is 1.87m (6 ft 2 in).Cristiano Ronaldo has 4 children's. Alana Martina dos Santos Aveiro, Cristiano Ronaldo Jr Eva Maria Dos Santos, Mateo Ronaldo. His famous son is Cristiano Ronaldo Jr.
Ronaldo's father (José Dinis Aveiro) died on September 2005 due to alcoholism-related liver condition at age of 52. At that time, Ronaldo was 20 years old.
Video Credits: YouTube.com

Football Startup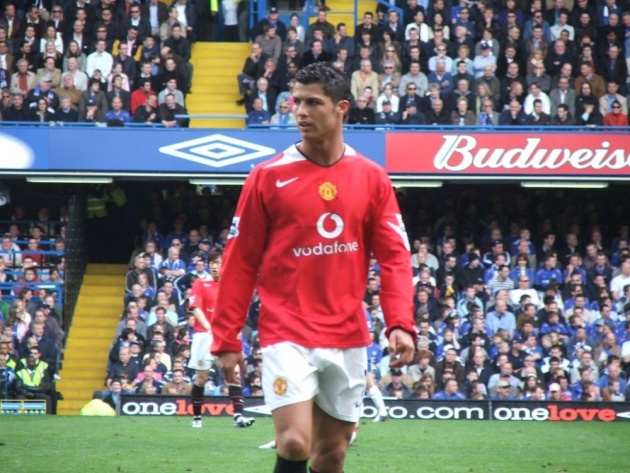 Image Credits: Wikimedia.org
At age of 10, He was recognized as a phenomenon-a kid whose life is soccer. British reporters said," He loved the game so much as he left the meal for the game". Cristiano Ronaldo signed for Manchester United when he was only 16 years. Manchester United paid 12 million (over $14 million) for signing him. It was a record fee for the player of his age. In 2004, Cristiano Ronaldo helped Manchester United to catch Championship. In that match, Ronaldo scored three goals.

As he became famous from that match. After that Real Madrid paid 131 million for Ronaldo. This was a record for the world as he was most expensive player in the world.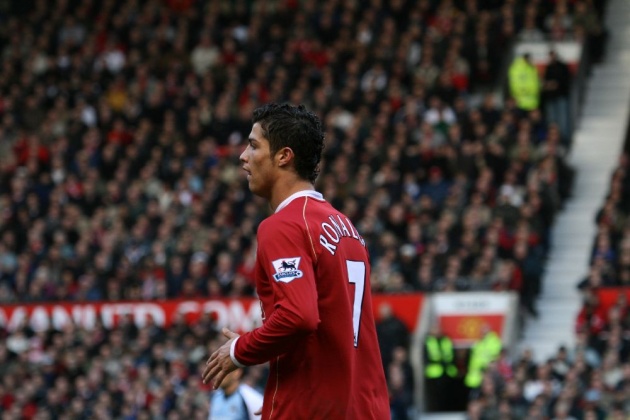 Image Credits: Wikipedia.org

When Cristiano Ronaldo was close to leaving Manchester United to join Real Madrid, He told reporters "I know that they are going to demand a lot of me to be successful at club and I know that I am going to have much more pressure than at Manchester United because I was there for many years but it means a new challenge and is going to help me be a great footballer in future".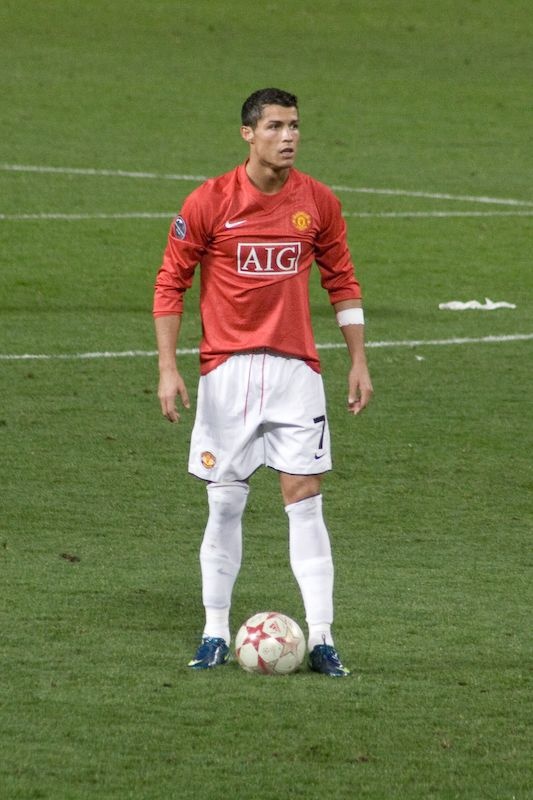 Image Credits: Wikipedia.org

As he joined Real Madrid, He became very famous. He was at top of the world but when he beat a player of FC Barcelona, He became more famous and expensive. That player was Lionel Messi.
Records: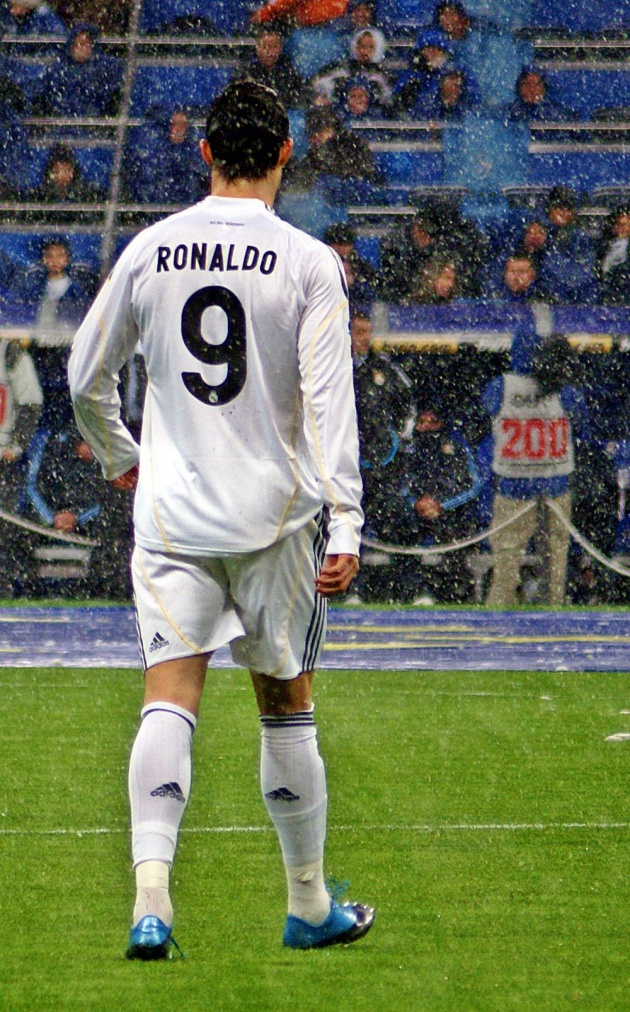 Image Credits: Wikipedia.org

The first footballer to reach 40 goals in the professional league for two consecutive seasons.
Most hat-tricks in the club world cup or intercontinental
Most career goals in Europe's top six leagues: 383 goals
Most goals scored in all UEFA competitions: 146 goals
Most consecutive appearances in the UEFA Team of the Year: 11(2007–2017)
Most Champions League top scorer awards: 6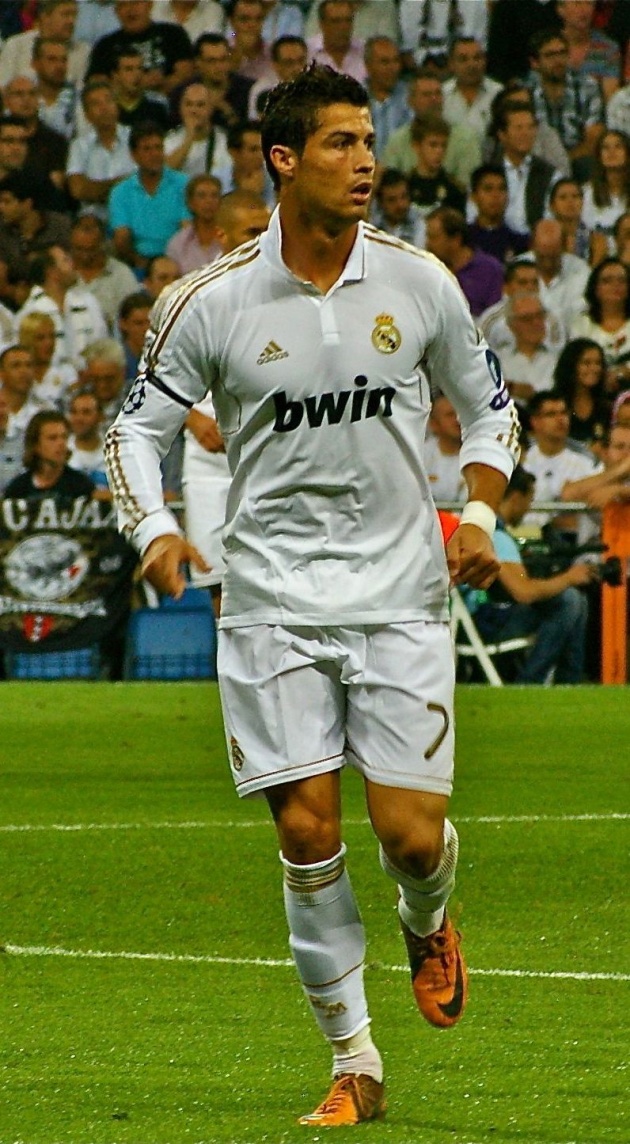 Image Credits: wikipedia.org

His total goals by Portugal are 79.

He is a very hard working person, who did hard to achieve his goal. His skills are amazing and cool.
Cristiano Ronaldo is my favorite Player. Hope that you all liked my blog about Cristiano Ronaldo.
Thanks for reading my blog and thanks for your kind time. Hope you liked it.
Thank you guys for your precious time and thanks for spending your precious moments in reading my article. Hope you will like it.
The above-written article is for information purpose only. The author is not eligible for the whole information.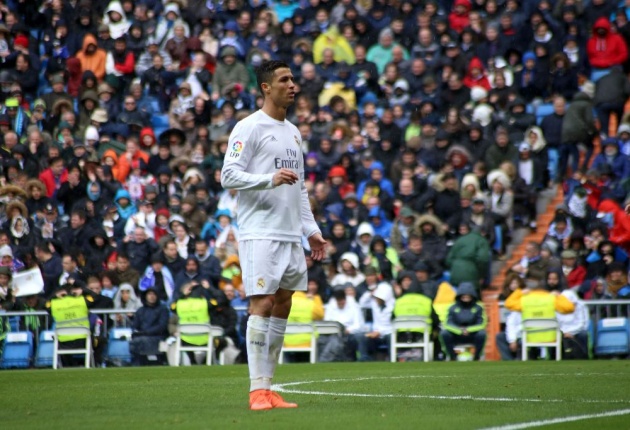 Image Credits: Wikipedia.org
The written article is my original and all the above blog is written by me for bitlanders.
Video Credits: YouTube.com
References:

https://en.wikipedia.org/wiki/Ronaldo_(Brazilian_footballer)

With best regards!