Hello everyone! It has been a long time since my last blog and I apologize for that. In the spirit of "better late than never" I'm shaking the rust off and having a go. We're only 2 months into 2014 and already SO much has happened in my life.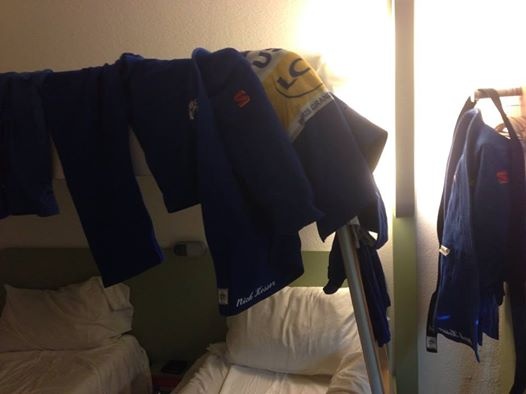 Most recently I competed in the 2014 Paris Grand Slam held at the legendary Bercy Stadium in France. The competition could have gone a lot better to say the least. The USA as a whole went 0-7. I lost my first round to a player who I crushed in our previous match up. There's nothing I can say except that I was not on my game and made a ton of mistakes. I will always wonder if the hoops we had to jump through to GET to Paris contributed to my disappointing result. Weather they did or didn't, it's still up to me to get better at putting obstacles aside and focusing on the task of winning each match I'm presented with. Without going into too much boring detail (that is world travel at times), our trip to and from Paris was a series of domino linked disasters. Screw you winter snow storms!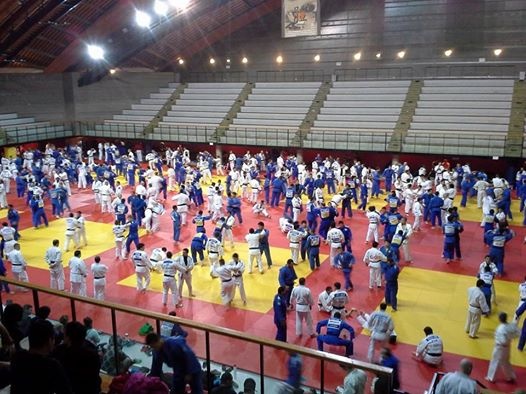 As I mentioned in a previous blog, my sport short term memory kicked in and enabled me to have a fantastic training camp in Paris. I LOVE doing international training camps at this level, especially in Paris. It's like a judo buffet. Having the option to rumble with the best players from every corner of the globe is invaluable. You learn about your competitors, you learn about yourself, you form healthy rivalries, and you form friendships. These positives outweigh the prison style food, and tight living conditions any day!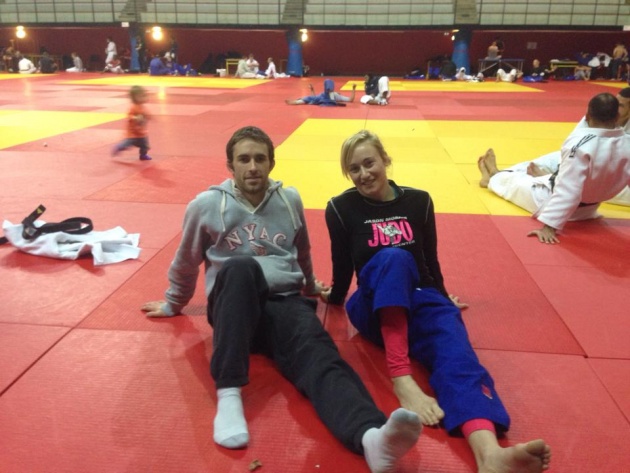 Currently I'm on a train headed back to Albany. My scheduled flight from Newark to Albany was cancelled due to the weather so I was forced to grab a train form Newark to Penn Station to Albany. I've been on the edge of my seat the entire return journey because my band "Hard Soul" has shows to prepare for and songs to polish.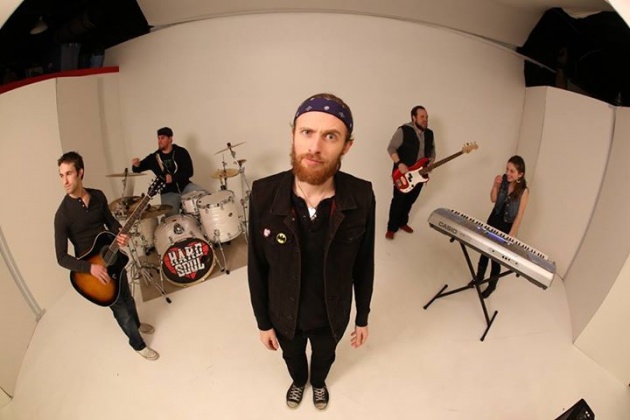 Most recently we released a brand spanking new single to generate momentum for the release of our new album. The name of the track is "Just Be Love" and it is CATCHY and available for download on iTunes…you've been warned. Also, we finished recording the "Just Be Love" music video with long time friend and creative genius Marcy Dwyer. Keep your eyes peeled for the music video release because i'll tell ya, being a part of this was one of the coolest non-judo related experiences of my life. I've seen a teaser of the finished product and it looks sick.

My immediate plan for the future is to head back to the dojo and improve my judo based on what I learned in Paris, then head to Germany and have another crack at a competition. I am so thankful for the opportunities I have in this life. My goal at the end of the ride is to have learned and experienced as much as I could've with the time I was given. Shout out to everyone who is with me and supporting me during this wild and bumpy journey.
Follow my band on Twitter @thehardsoul
Follow me on Twitter @nkossor
Like my band's page here : Hard Soul
Like my athlete page here : Nick Kossor
Please Subscribe to my Film Annex page!