Co-Produced and created by Oren Peli, the man behind the phenomenally successful Paranormal Activity series, and executive produced by none other than Steven Spielberg, The River is a 7-episode "found footage" horror series that is highly entertaining and filled to the brim with ideas and energy.
The story (from the DVD back cover): "The River follows the story of world famous wildlife expert and TV personality Dr. Emmet Cole (Bruce Greenwood), host of the beloved series The Undiscovered Country. After Cole goes missing deep in the Amazon, his family, friends, and crew set out on a haunting and treacherous adventure to find him. Led by his wife, Tess (Leslie Hope), and estranged son, Lincoln (Joe Anderson), the rescue mission will lead them deep into the unexplored regions on the Amazon River. A place where nature is cruel, magic is real, and nothing is what it seems."
As mentioned earlier, The River is filled with ideas. The problem is, almost none of those ideas are even remotely original. Yes, they are handsomely repackaged, given a new coat of paint, and presented with a maximum of fuss. But, in the end, this is a show mainly made of clichés. You have possessed people speaking in tongues and snapping up straight in bed at a preternatural speed; ghost people whose true demonic face is only revealed when the camera glitches; etc., etc. You have seen all these tricks before.
So what, exactly, is there to recommend about The River? Plenty, actually.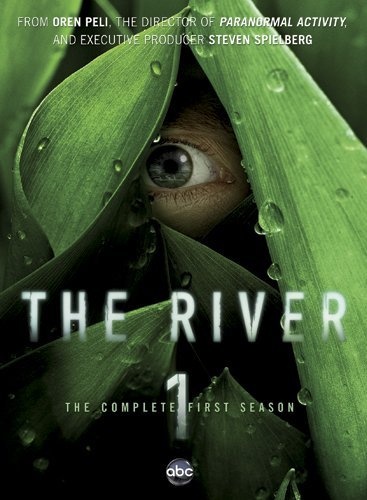 Despite the clichés, the characters are interesting, the pace crisp, and the performances endearing. And then there's the trump card: Bruce Greenwood as Dr. Emmet Cole. Greenwood steals the show in every scene he is in. He elevates the series above its average spook-show ambitions and gives it gravitas, basically saving it.
Even if the series finale is somewhat disappointing and hokey, The River is a moderately successful exercise in low-budget horror TV. If you are looking for some fun, low-brow horror, The River is for you.
*The entire series is available on Region 1 DVD*
About The Author: Ahmed Khalifa is a filmmaker and writer. He is the author of Beware The Stranger, a horror novel, and Egyptian Gothic: Stories. Both books are available on Amazon here. He is also the writer/director of The Weapon, Egypt's first action/supernatural Web Series, which centers on a vigilante called "The Hunter". You can watch the complete first season, for free, here.