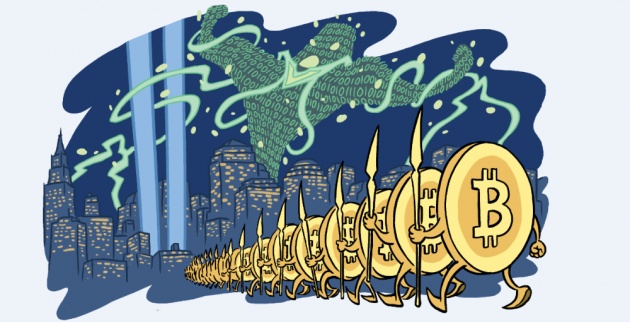 Our friends at digital think-tank, Cyber Salon, gavethe London, CoinScrum members free entry to their event last month.

Is Bitcoin the greatest revolution in computing since the Internet?
"It's a much deeper concept than currency. It's the idea of distributed trust.
In 20 years, we'll talk about Bitcoin like we talk about the Internet today, We just need time for it to play it out."
- Marc Andreessen (VC and founder of Netscape)
What are the next level apps? What does Bitcoin 2.0 mean?
Enthusiasts argue that the Blockchain has the capacity to address not only money, but other questions of trust, financial privacy , transparency, and freedom of expression.
Below is a video from the event and a summary of the panel participants:
http://www.cybersalon.org/bitcoinheading/
A deeper explanation of Ethereum: