Have you ever stayed in a place and you loved it so much you don't want to leave it even for a few minutes? I have felt this the first time when we went to Negros Occidental last year during our anniversary travel. The second time was just earlier today when the truth sank in. The truth that says we are just guests in this home we were staying and we have to leave it in just a few hours.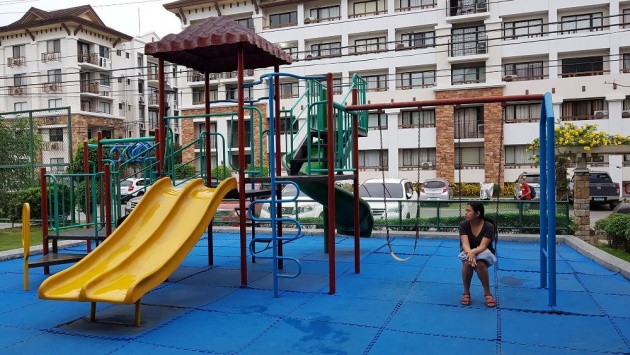 Image credits: Jean Beltran uploaded via bitLanders
My husband James and I had felt very comfortable with the house that we felt like we want to live there or perhaps create a house similar to it if time permits
Davao 2019 Day 3
Our third day in Davao was very chill and carefree. But before telling you the details, allow me to plug here my first two blogs in this Davao City tour 2019.
As much as we want to go over to the Garden City of Samal on our third day in Davao, both my husband and I were stuck inside the condominium unit which we had booked via Airbnb.com. The quiet and very peaceful One Oasis experience was obviously satisfying that we wanted to extend our stay. Allow me to further explain this.
Staycation at One Oasis' Minimalist Home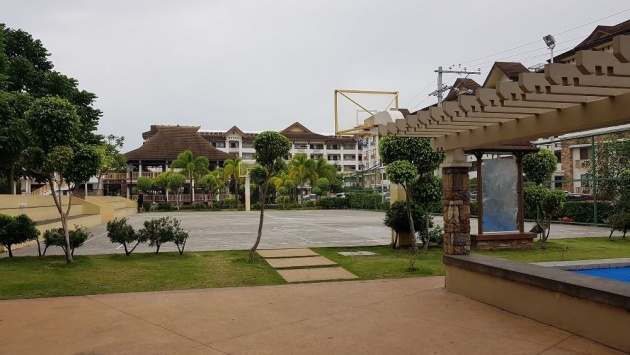 Image credits: Jean Beltran uploaded via bitLanders
There were a meditation garden, a basketball court and a swimming pool area which we have access to for this entire one night stay. At six in the morning, I was already awake. But James was still peacefully sleeping, he felt at home, he wanted to have the same type of home as this unit. The same is the case with yours truly.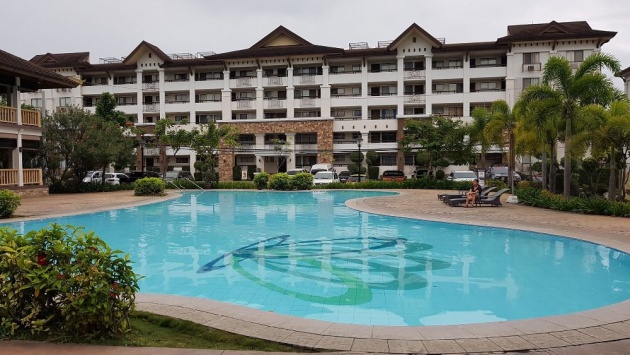 Image credits: Jean Beltran uploaded via bitLanders
While it is not impossible to own one, it may take some time before we could develop our condo unit in Cebu into something like this in the future. Or perhaps, a real home in a community in Bohol.
Our booked unit has the simplest ambiance but it has all the elements that we needed. Minimalist at its finest.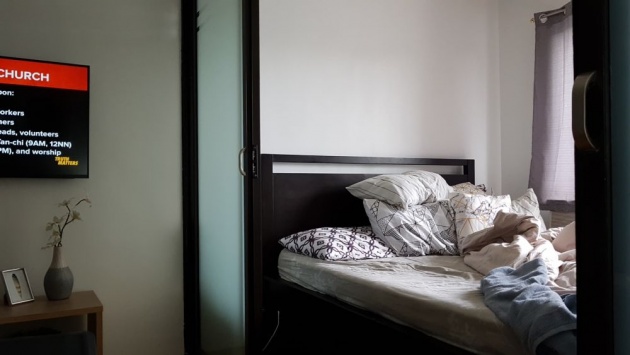 Image credits: Jean Beltran uploaded via bitLanders
There's a huge misconception when people start labeling themselves or their homes as minimalist. They say when you consider yourself as one, you have to only own a very few things but the truth is, minimalism is just eliminating the things that could slow down your productivity.
So, with minimalism, it is possible that one can still have things inside their home but these are the things that could either simplify your way of living or make yourself productive. Let me cite an example. Let's say if a photographer is minimalist, he or she could purchase whatever lens or camera body he or she wants as long as this can help the person enhance his craft. In acquiring camera gears, he must also eliminate those which is not any more useful, thus leaving only the most important ones, those which he or she mostly used so his bag can be the lightest that he could have but the inside has all the necessary essence.
Video credits: Jean Beltran via bitLanders
When you get to a minimalist home, the obvious needed things are the only ones you will see. Television, kitchenware, bed, couch, several power USB outlets, and a movable computer table, those are what we found in this home but the ambiance and the interior looked edgy with nice geometric clock and hanging light designs.
The Sony smart television has unlimited Netflix subscription, we watched a few movies such as Going Back to the 90s and Hitch. Then we also streamed a lot of YouTube videos until we were sleepy.
Video credits: Jean Beltran via bitLanders
As twelve noon was about to strike and our time was almost up, we both really felt like we don't want to end our stay. We were still on the couch, watching some local artist's wedding videos. It was a little sad when we had to close and lock the door. But I am pretty sure that when we return to Davao in the future once again, we will stay here.
It is also nice that the owner didn't have to meet us at the location because of its security lock. I will blog more about this house as a formal review in the next few days, for now, let me say that we have a very comfortable and at ease type of stay.
Abreeza Mall
Image credits: ayalamalls
Our plan for this day were all canceled as James and I didn't feel like driving again to Samal Island although this was just a few minutes ride. So our alternative place to go was to D'Bones Museum or Museo Dabawenyo as well as the Yellow Fin Restaurant, I really missed to research their business hours, all of them were closed on Sundays so we instead look for another place to kill time, we opted Abreeza Mall.
It was time for lunch so we went looking for beaneries that could be interesting but we couldn't get anything that would entice the two of us so we ended up going to the food court area. This looked really chill and airy, we ordered some sizzling meal sets, we also noticed a fruit stand just next to us with lots of green mangoes, watermelon slices, there were guavas and other tropical fruits. I wonder why there are no such stands like this in Ayala or any kind of mall within Cebu City.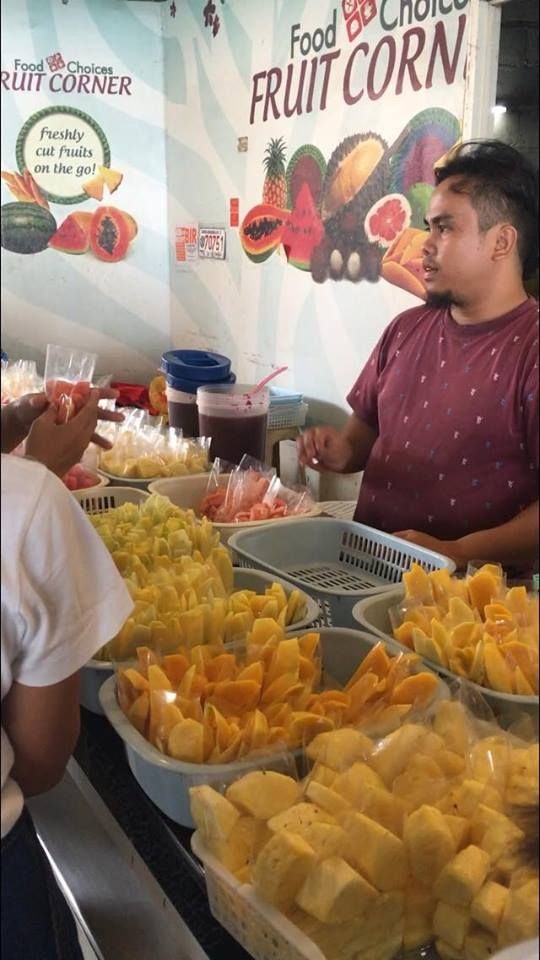 Image credits: Jean Beltran uploaded via bitLanders
After eating, I bought dessert, a sponge cake in Yema flavor from Spongy Bites. The cake was really soft and at the same time filled, it costs Php 49 per slice for the flavored ones while the regular one is just Php 39. On the other hand, a box costs Php 299.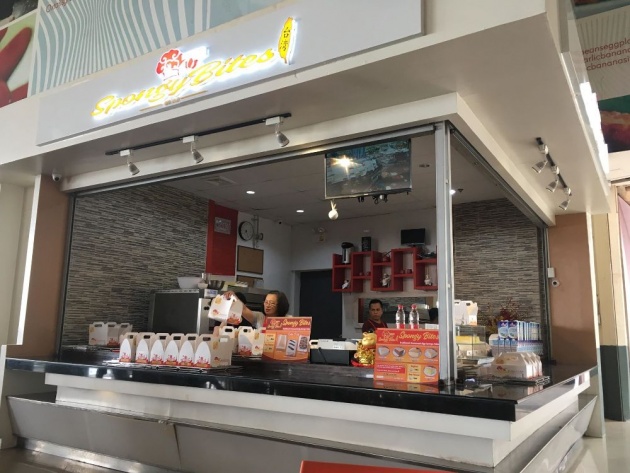 Image credits: Jean Beltran uploaded via bitLanders
I was already full, unable to really move and what I wanted to do was just lie down and sleep. Good thing we found a cute spot in the BPO corners of Abreeza Mall. This cute space has an interesting name, Kalakoa Pizza and Coffee Hut and I like that it has a space for squatting with low tables. We ordered Dilmah tea which costs Php 80 per mug.
Image credits: kalibrr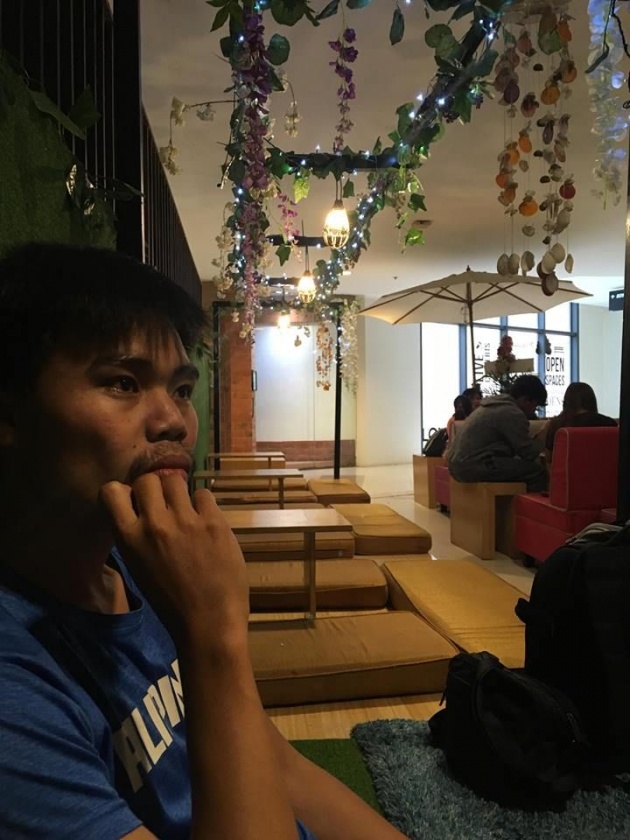 Image credits: Jean Beltran uploaded via bitLanders
The Rurouni Kenshin Movie was playing on the monitor, James was entertained by it while I was sleeping at the low table. At four in the afternoon, I woke up to the sound of other customers talking. It was already time to go but we ended up at Fullybooked and found some really nice stickers for my journal. Then my husband bought his first James Clear book entitled Atomic Habits.
Finally, we were out of Abreeza Mall, we went straight for gas and filled up the tank to its rim then headed to SM Lanang Premiere where we met up with the motorbike owner, he returned our deposited amount, but we lost the temporary plate number so we paid an additional amount for it.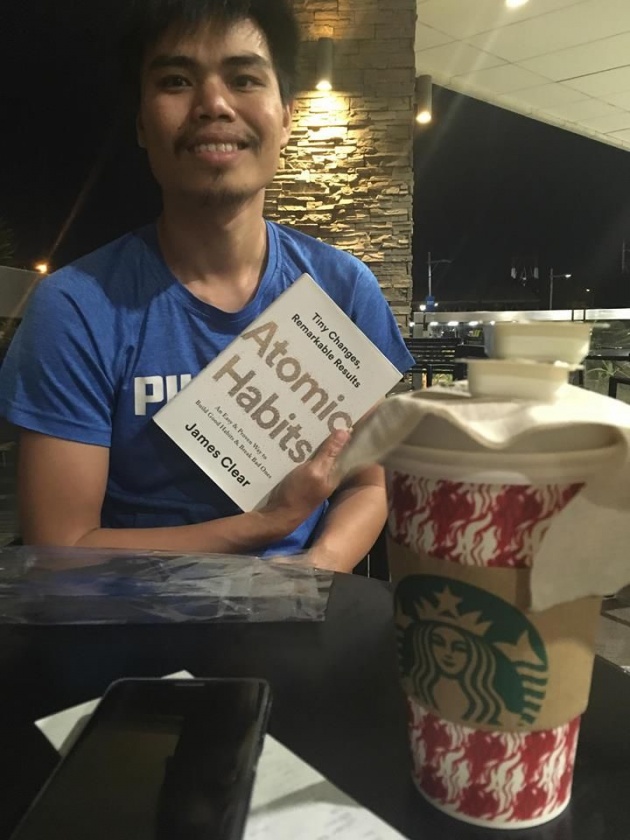 Image credits: Jean Beltran uploaded via bitLanders
Going back to Cebu was smooth, we were a little early for our flight at seven in the evening, all flights were on time in fact which was a surprise but also a delight. We reached Cebu earlier than scheduled regardless of the turbulence we experienced while on the plane. I learned that I somehow enjoy experiencing turbulence, those light ones.
Tune in for more blogs in the next few days, I will be posting more information on the places we visited during this short three days and two nights stay in Davao.
Thank you for reading! We'll see you again tomorrow! Participate in this Querlo about traveling:
---------------------------
About the author:
Jean Beltran-Figues is a photography enthusiast.
A traveler who wants to promote her beloved country, the Philippines.