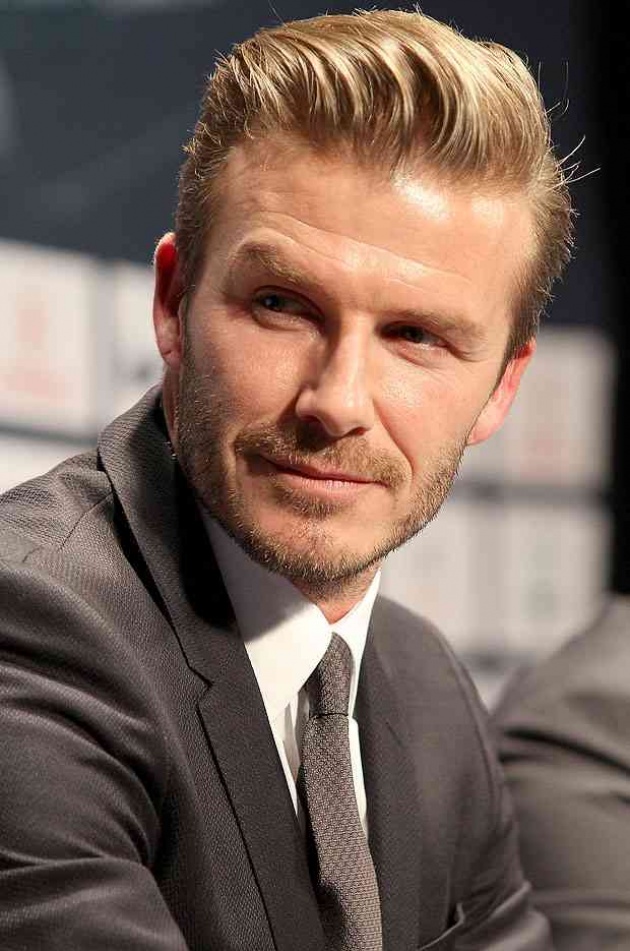 David Beckham may soon add the title of actor on his resume.
According to the HuffPost, the former soccer player is reportedly being eyed for a role in the upcoming film "The Secret Service" from "Kick Ass" and "X-Men: First Class" director Matthew Vaughn. To be released in 2014, Beckham may join Samuel L. Jackson, Colin Firth, Michael Caine, and Taron Egerton to star in the big screen adaptation of the graphic novel by Dave Gibbons and Mark Millar. Millar also wrote and created "Kick-Ass."
The U.K. Sun is reporting that "Becks was asked by Colin Firth if he'd like to be in the movie but he is yet to fully commit." The unnamed source further reveals that "He loves movies and fancies appearing on the big screen - but just as a one-off, not a full-time career."
Elton John is supposedly rumored to do a cameo in the film. As an eternally bitter piano player HA!