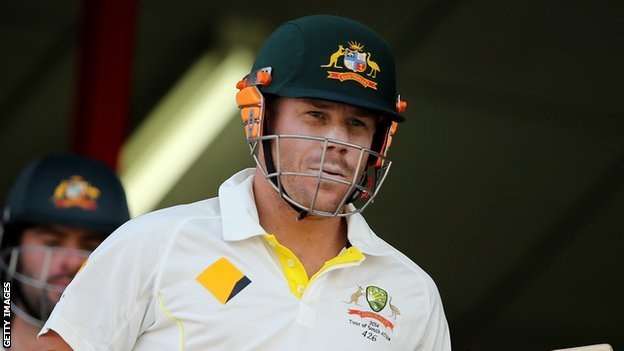 Australia opener David Warner has been fined 15% of his match fee for accusing South Africa wicketkeeper AB de Villiers of ball-tampering.
Warner, 27, alleged in a radio interview that De Villiers had scuffed up the ball with his gloves during the second Test at Port Elizabeth.
Match referee Roshan Mahanama says Warner accepted the sanction.
"I'm sure David will be careful when making public comments in future," Mahanama said.
"It was disrespectful for David to publicly denigrate an opponent when commenting on a match-related incident, and imply that a South African player was engaging in sharp practice."
Warner suggested that De Villiers deliberately roughed up one side of the ball to help the Proteas' bowlers find reverse swing during the match, which South Africa won by 231 runs to square the three-Test series at 1-1.
The third and final Test starts in Cape Town on Saturday.
Source: BBC
Annex News - Sport