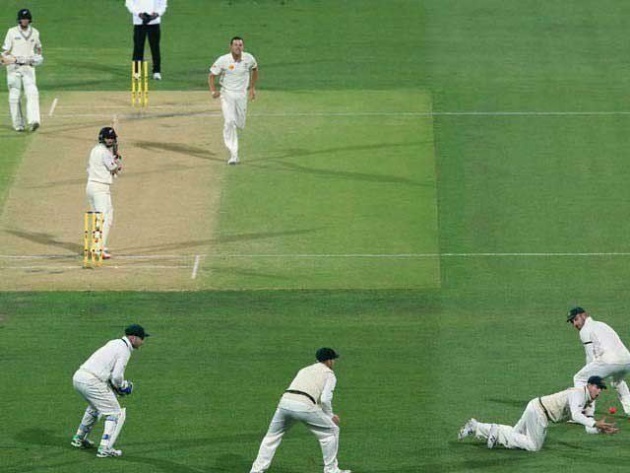 Adelaide: The first day-night Test cricket in Australia beat New Zealand by 3 wickets in three matches won minus 2.
Australian city of Adelaide on the third day of the first day-night match to Australia and New Zealand, which Australia had made 187 runs for the loss of 7 wickets to win the match and it was historic, as well Australia 3 series took its name from the 2 is zero. A cricket match it was strange that the pink ball was used instead of the red ball.
support team refreshed the New Zealand bowlers of Australia also demonstrated excellent bowling by 7 wickets made the match thrilling 3 wicket before the Australians managed to achieve the target by hugyy.astrylya Marsh, Most New Zealand by 49 runs, while Trent Boult while demonstrating the best bowling 5 overs.
The New Zealand New Zealand's first innings, was unbeaten on 202 runs in the innings and top scored with 50 while Latham Australia's Mitchell stock, Josh hazlyut 3,3, and Peter Siddle, Nathan Lyon scored 2,2 rhy.astrylya managed to get a reply, were dismissed for 224, Australia's wicketkeeper Peter net 66 and captain Smith was the top scorer with 53 runs from the New undergo barkyul 3, Trent Boult 2, Mark Craig 2, santr and Tim ky.bhtryn bowling wicket to a South Australian player Hazel Wood was named man of the match was the best bowling submitted 2 9 wickets in an innings.