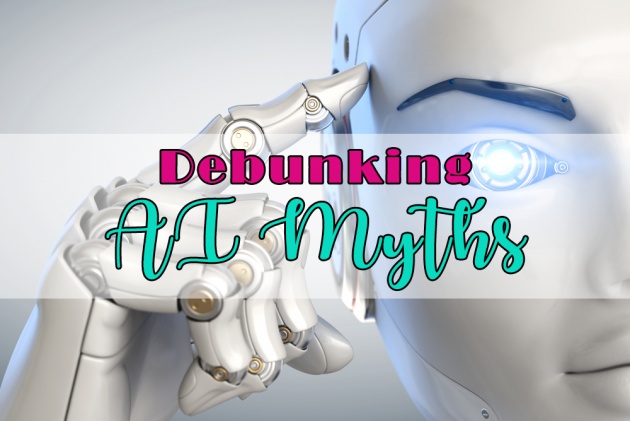 Image Credit: https://www.snopes.com/
Leaders must fully understand how artificial intelligence works and its limitations to generate value for their business.
Artificial Intelligence (AI) technology can help automate a lot of repetitive and tedious work, especially in the manufacturing industry. Yes, it has reduced the need of many large companies for manpower, but it's unlikely that AI will put people out of work. Even AI-driven manufacturing companies still need a human touch here and there. However, the hype around AI continues to escalate, as it becomes the favorite topic of mainstream media, as well as in board meetings across organizations. And, with that hype comes many myths about AI.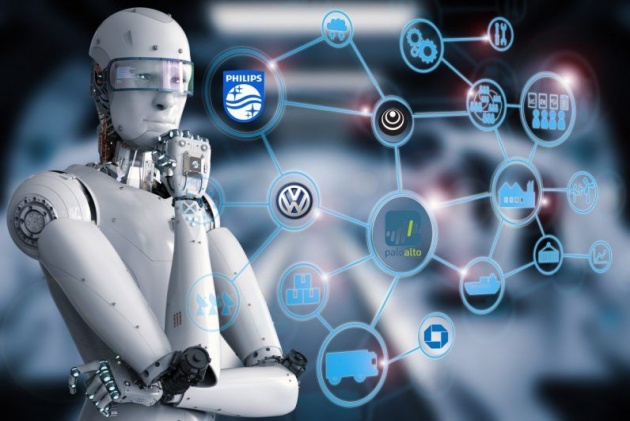 Image Credit: https://thenextweb.com/
Many people worry that an almighty AI will soon exist and take over the world. Skynet? Others only think of it as an interesting topic for movies but, other than that, is only a buzzword. While those two point-of-views are at extreme opposites, the truth is somewhere in between.
It's vital that you understand how artificial intelligence can create value for your business and where it cannot.
AI has many definitions and variations present in the general discourse, so it's understandable how many business leaders get confused about what it can do for their enterprise. However, if you really want to incorporate AI into your organization, it's important that you understand the value AI can create for your business, as well as its limitations.
The five common myths about AI will be discussed in the Querlo chatbot below.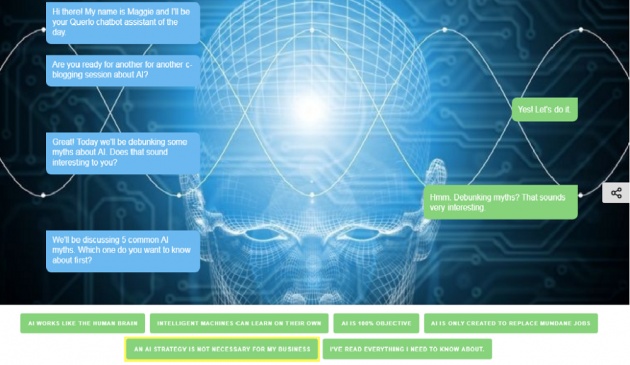 Image Credit: Chineyes via bitLanders
Here's a quick but interesting video about AI myths you might want to see.
Video Credit: Accenture Insurance via Youtube
Final Thoughts
Despite what some people think, AI is not the root of all evil. It's not meant to replace human workforce - at least not entirely. It's meant to make jobs easier by automating repetitive tasks. Organizations may be able to save on labor costs when AI is utilized properly. However, human involvement and input will always be needed because machines are still machines, no matter how 'smart' they are.