Competition News

Results of the Judo Grand Slam Abu Dhabi, United Arab Emirates

Kayla Harrison – 5th

Marti Malloy – 7th
As the IJF's world judo tour continues, this past weekend was time for a very strong Team USA to compete in Abu Dhabi among some of the world's top judokas. The team was comprised of six of USA Judo's best including former Olympians and World Champions.
Competition started on Friday, October 31 through Sunday, November 2 with 317 judokas from 58 countries. The first three places in the grand slam went to Germany with seven medals ( 3 gold, 2 silver and 2 bronze), Netherlands and Romania tied with 4 medals ( gold, 2 silver and 1 bronze) and Russia with 5 medals (1 gold, 1 silver and 3 bronze).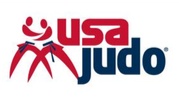 HARRISON, Kayla (-78 kg) – 5th Place. The Olympic champ won the preliminary round with an ippon against Madeleine Malonga of France, but lost in the second round. Once in repechage she defeated Italy's Assunta Galeone by ippon and in the final match for the third place, Harrison was defeated by Sol Kyong from the Democratic Republic of Korea.
MALLOY, Marti (-57 kg) – 7th Place. Marti won the first round against Great Britain. She was then defeated in the second round by Sun Hyo RI Sun of Korea and in repechage by Canada's Catherine Bauchemin-Pinard.
This Grand Slam represented the 5th one of the year 2014 and the first one ever in the United Arab Emirates. Abu Dhabi was the preceding host to the season-ending Tokyo Grand Slam taking place in December.
Results of the African Open Championships
KUNIHIRO, Aaron -60 kg: BRONZE
CAPRA, Thomas – 90kg: BRONZE

Results of the Oceanian Open Wollongong, Australia
KUNIHIRO, Aaron - 60kg GOLD
BOLEN, Brad - 66kg SILVER
CAPRA, Thomas – 90kg: SILVER
Results of the Judo Grand Prix Qingdao, China

MALLOY, Marti – 57kg, 7th place
HARRISON, Kayla – 78kg, 5th place

Results of the Judo Grand Prix Jeju, Korea
HARRISON, Kayla – 78kg, 3th place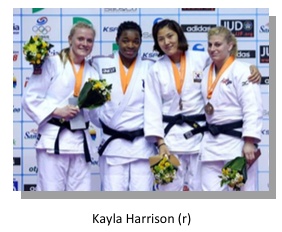 Results of the Dallas Invitational
OBIEDZINSKI, Patryk, 73kg, 3rd place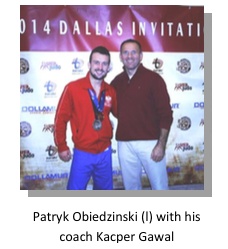 NYAC's Bolen & Kossor Spreading Judo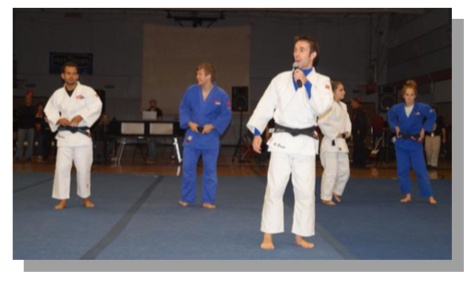 Schenectady, NY - On Friday, October 10 the Mohonasen High School hosted NYAC/Jason Morris Judo Center's (JMJC) Nick Kossor and company at their annual Homecoming Pep Rally. Kossor and JMJC teammate Joe Martinez gave a 45 minutes intimate presentation to Mohonasen's "Advanced PE Class". During the presentation, the JMJC duo highlighted the importance of healthy living, exercise, and proper sports dieting as well as what it is like to be training for the Olympics and other high level competitions. Martinez and Kossor's message was well received by both students and faculty.
Later on in the afternoon, Kossor & Martinez were joined by teammates Haley Meara, NYAC's Brad Bolen, and Amanda Barone for the school's pep rally. During act one of the pep rally the Judo athletes demonstrated various judo techniques in an effort to educate the school to what judo is and bring the beauty of the sport to new audiences. Naturally, the entire school was wowed and impressed with the flashiness and excitement of judo's standing and ground techniques. After a short intermission, the Judo gang was called back in front of the high school for act two. Act two of the pep rally showcased a "mock match" between Martinez and Bolen which drew cheers and praise from the crowd and sent the entire school into a craze drawing cheers of "USA! USA!" from both faculty and students. At the conclusion of the mock match, 3 members of the school's faculty were called out to learn technique and throw some of the athletes in front of the audience. The efforts of both the Mohonasen High School and the athletes landed them a spot on the Channel 6 News that same night.
– Jason Morris
Elite Judo Athletes supported by the NYAC are:
Travis Stevens, 81kg #5 IJF, US rank #1
Marti Malloy, 57kg #5 IJF, US rank #1
Kayla Harrison, 78kg #11 IJF, US rank #1
Hannah Martin, 63kg #16 IJF, US rank #2
Brad Bolen, 66 kg US rank #1
Aaron Kunihiro, 60kg US rank #1
Everett Disselet, 73kg US rank #1
Nick Kossor, 60kg US rank #2

Hana Charmichael, 63kg US rank #2
Andrew Jacobs, -100kg US rank#2
Thomas Capra, 90kg US rank #3
Kyle Myles Porter, US rank #4
Janine Nakao. US rank #16
Gary St Leger
Anthony Vennetti
Harry St Leger
Kyle Vashkulat

Bold = Current Probable Olympians
Coaches
Jason Morris

Jimmy Pedro

Teimoc Johnston-Ono
Sensei Yoichiro Matsumura
Upcoming Tournaments and Special Events

Judo Grand Slam Tokyo, Japan
Date: December 5, 2014
NYAC Roster: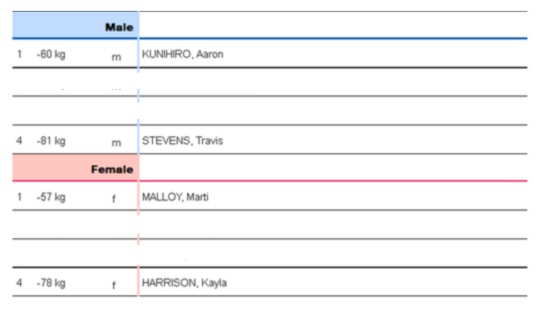 16th Annual Northeastern Judo Championships
Date: Sunday-December 7, 2014
Location: J.F. Kennedy High School
61-127 Preakness Avenue
Paterson, NJ

Tournament Director: Anthony Camal (973)432-9638 or (973)812-6322

WHPAL Junior, Senior, and Collegiate Regional Championships
Date: December 14, 2014
Location: WHPAL Clubhouse
817 Hempstead Ave
West Hempstead, NY 11552
Contact Information: 516 485-5076, mailto:senseiwhpal@yahoo.com: Mr. Charles Schweizer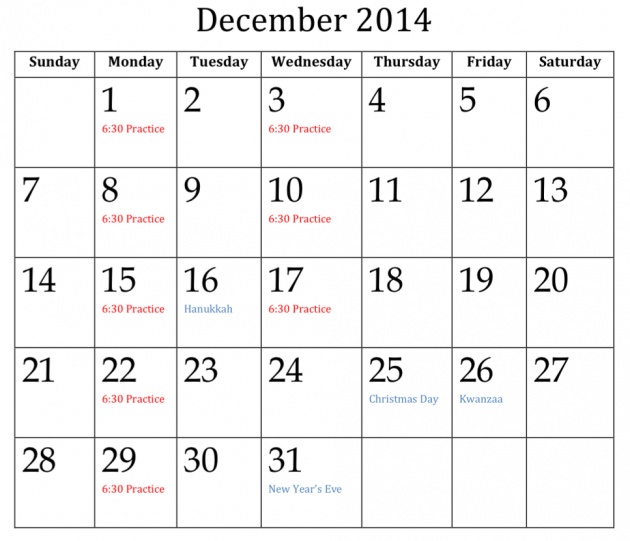 Lynn Goldberg, Editor.