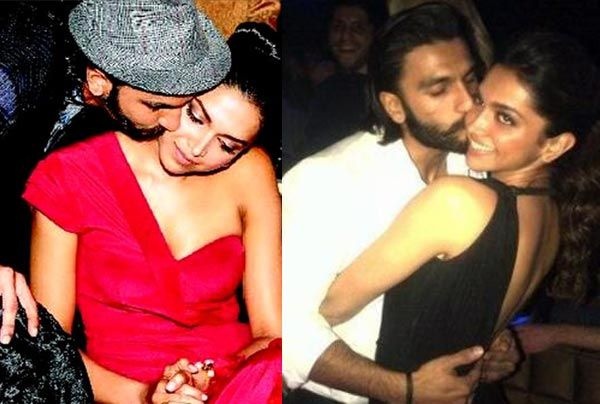 Deepika Padukone and Ranveer Singh is a couple and there is no doubt about it anymore. The relationship between the two started to grew while they were shooting for Ram Leela. The movie Ram Leela by Sanjay Leela Bhansali got a great response from the audience and people enjoyed the chemistry within the lead actor and the actress. What people didn't know that Deepika and Ranveer became quite close to each other during the shoot of Ram Leela.
Deepika and Ranveer can take their relation onto the next level with Bajirao Mastani
Even at the present moment they are shooting for the movie, Bajirao Mastani by the Ram Leela director, together. Deepika and Ranveer are giving this relationship some serious thoughts and are thinking about tying the knot soon, as heard by a source. It appears that they will get to a final conclusion about marriage after the shoot of Bajirao Mastani gets over.
Deepika dropping by to Say 'Hi' to Ranveer on the sets of Dil Dhadakne Do
Everyone in Zoya Akhtar's team knows about these two lovebirds and the fact that they are very serious about each other. While shooting for the movie Dil Dhadakne Do by Zoya Akhtar, Deepika dropped in a couple of times to visit Ranveer and the couple spent some quality time with each other. The two were also seen holidaying together in Barcelona where they enjoyed the cuisine and went sightseeing as well as shopping.
Deepika talks about Ranveer
The news that Deepika flew to Spain to visit Ranveer on the sets of Zoya Akhtar's movie Dil Dhadakne Do sealed the fact that this is not just a passing fling for the couple. The actress of the upcoming movie "Finding Fanny" says that Ranveer's straight forward approach and 'no-nonsense' outlook is what she liked about him. She also thinks that they are extremely compatible with each other.