Film Annex is lowering its minimum payment to its users from $200 to $5. Up to this month, the payments are based on the 50/50 revenue split generated by advertising revenues for each of the individual Web TVs created by Film Annex's users. Later this month, we will implement a new rewarding system based on the user's Buzz Score, his or her social media activity and content quality production both for professional videos and articles. The focus is moving to quality of content, quality of users, and quality of social media activities. This also means that a much broader number of Film Annex's users will benefit from the opportunity to request payment this month and going forward. Keep an eye on your PIGGY BANK!

Film Annex has 300,000 registered users and each one of them could one day benefit from this great revenue stream and build from there. I would like to call this the "Democratization of Online Advertising."
The reason of this change is also associated to Film Annex's work in Afghanistan and other developing countries where smaller amounts of money can make the difference, and where we want to motivate young users to understand digital media and online advertising.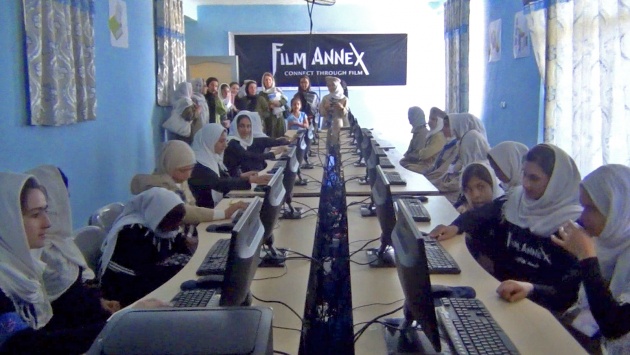 In the new world of digital media, advertising can act as the fuel to business and vocational and educational development, but it must be adapted to the needs of the local population. Read my recent article on Afghanistan and Central Asia Advertising network for Sustainable Business and Education by Women in Technology.
Christopher Fabian of UNICEF, listed in the Time 100 pioneers list along with Roya Mahboob, mentioned the importance to Build Local Talent. With our move, we strive to sponsor the local talents and their aspiration with Film Annex and Women's Annex revenue sharing online advertising, something NOT available on other social medias.
This is also part of the vocational and educational mission of the Examer Software, where we educate students to be self efficient online and generate revenues including online advertising.
Subscribe to Film Annex and Francesco Rulli so you don't miss their next articles.