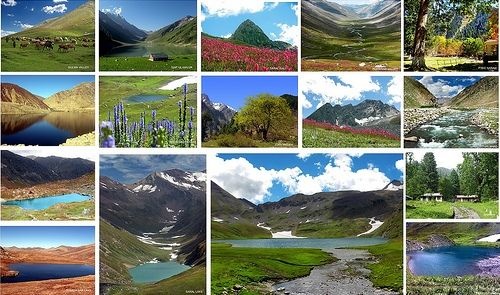 Kaghan is the most beautiful and scenic Valley in Pakistan. It is 160 km long valley embraced by lower Himalaya hills covered with forests of huge Himalayan Pines. The 4173 meters high Babusar Pass at its head was the only link to Northern Areas from rest of Pakistan until the Karakoram Highway was built.
In winter season most of the area of Kaghan Valley remain close due to heavy snowfall. Tourist season in Kaghan Valley begins in mid May and close in mid October. One can reach Mansehra from Islamabad through Public Transport or Daewoo Service. From Mansehra you can hire a jeep to Kaghan Valley or direct van service to Balakot, Kaghan and Naran.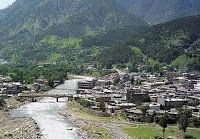 Balakot
Balakot is the gateway to the Kaghan Valley. It take less then an hour to reach Balakot from Mansehra. Balakot is a beautiful town with scenic beauty.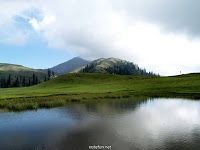 Shogran
Shogran is 34 kms from Balakot, Shogran is at an Altitude of 7747 feet, Shogran is a very quite and calm hilltop. A wonderful excursion from Shogran is a visit to Sari and Paya. Sari is a small lake on the way to Paya. Paya is a lush green meadow with spectacular view of Malika Parbat. One can also find alpine flowers on the grassy slopes of Paya.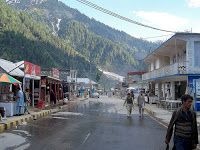 Naran
The Main attraction of Kaghan Valley Naran. This town is situated on the bank of river Kunhar at an altitude of 2498 meters.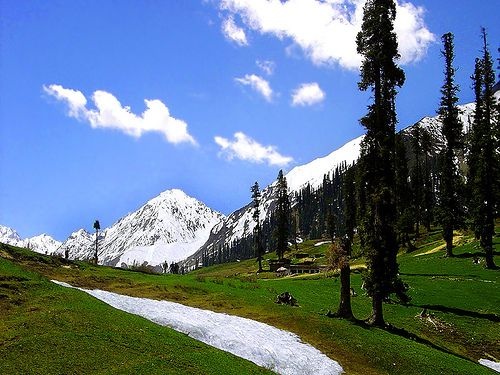 Lalazar
Lalazar is an extremely picturesque place at an altitude of 3200 meters. It is 21 kms from Naran. Lalazar is a scenic spot with the thick forests of pine.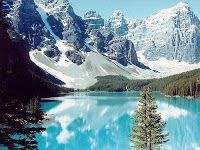 Lake Lulusar
Lake Lulusar is the main source of Kunhar River, this lake is a pleasant picnic spot just 3 kms away from the town of Besal. Lulusar is a deep blue lake and is the biggest lake of Kaghan Valley, Lulusar is surrounded by colors by many varieties of wild flowers.
Visiting Kaghan Valley is a remarkable experience.