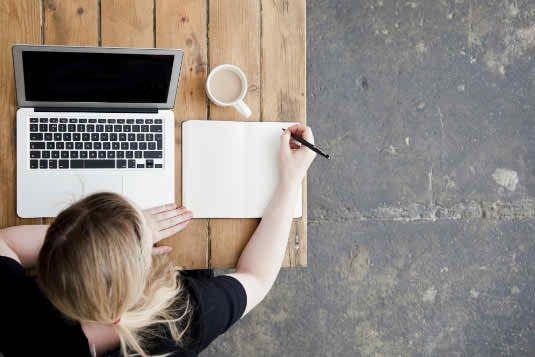 A great site design and technical gimmicks are no replacement for developing an interesting, readable writing style. Most of us don't do much personal writing in our everyday lives or even keep a diary. Writing about yourself is never easy, and you may find yourself freezing up in front of the computer screen or becoming stilted and unnecessarily verbose.
Here are a few suggestions you can use to develop your own voice and style for your blog. First, remember that a blog is a conversation. Try to write the way you speak. Avoid jargon and clichés and don't overuse the thesaurus. It may be helpful to speak your entry out loud before trying to type it or to read it aloud after you've written it. If you find yourself struggling as you read aloud or speaking unnaturally, think about what you might have said if you were talking to a friend rather than writing.
Second, write your blog with a specific friend or family member in mind. Thinking of someone you know well and who might want to read your blog will help you relax your writing style. That's why it's become popular for many people to start personal journal entries with Dear Diary. The goal is to get your writing to sound more like you and less like a lofty essay.
Always consider your audience. If you're writing for only close friends and family, you don't need to explain that Sarah is your 8-year-old daughter every time you mention her. But if your blog attracts a wider audience, you may want to create references or glossaries to help new readers follow along.
Finally, before you start blogging, spend some time visiting other blogs that are like the one you're thinking of starting. Read one or two for a few weeks and pay attention to things like the length of posts, frequency, writing style, and subject material. You can get some great ideas for your own blog by noting what you find interesting and compelling in other people's blogs.