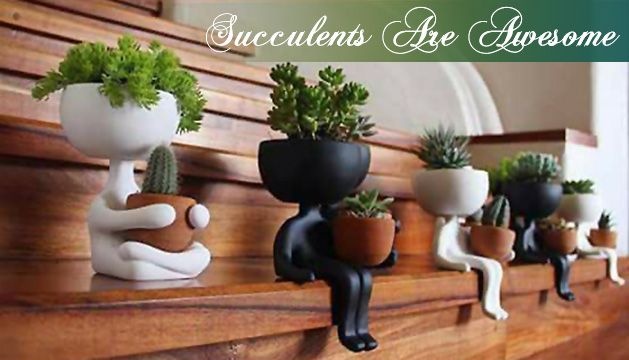 Photo credits: Moacyr Jose Ferreira Silva via Facebook
Hello Bitlanders! It has been a while since I visited this site. This is the first time I get serious about writing a blog. It's kind of scary but I know somewhere along the way I'll find my niche. Other than playing with photoshop and my day job which consumes most of my time, well, I just figured I can write about something worth reading I guess.
Right now I just really want to share and write about succulents. I've been developing a hobby for quite some time now.
What are succulents?
Succulents as far as I know are indoor plants. They usually have thicker leaves and fleshier than any common garden plants. They are good for decoration. I fell in love with this kind of indoor plants because of their amazing geometrical design, like a colored mandala from a coloring book in its real-life form, that's how I describe it.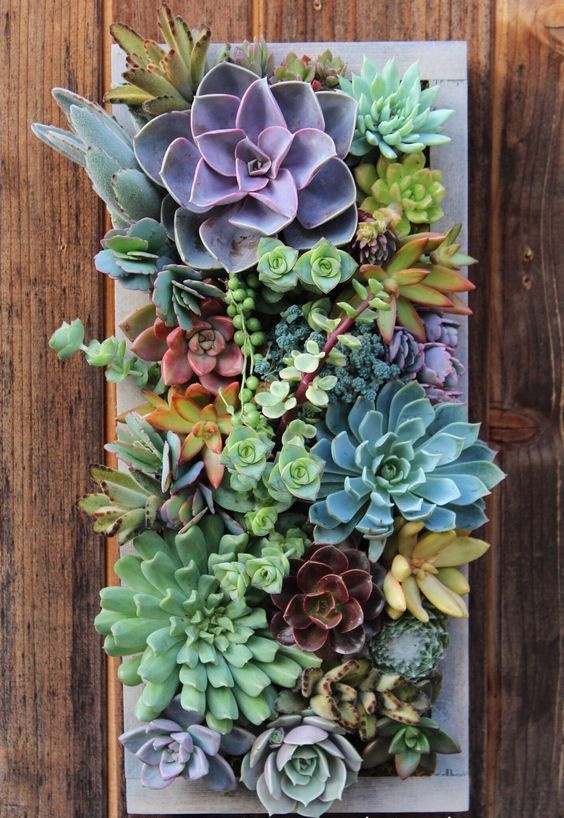 Photo credits: etsy.com via Pinterest
Why Succulents Are Awesome?
They can survive with less water.
Other than the fact that succulents are amazingly beautiful, they are so easy to maintain. Because succulents have thick leaves which contain water, they can survive days without watering which means less maintenance. I only get to water my succulents once a week. I keep them in my window just so they can catch a bit of sunlight but never let them out directly under the sun and well, they seem to like it.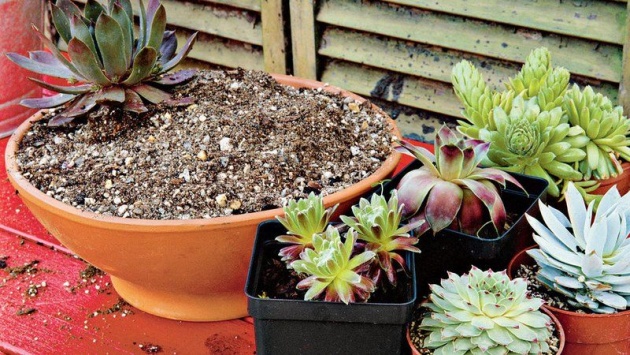 Photo credits: southern living via Pinterest
They can regrow from their leaves.
It is actually surprising that these succulents can duplicate themselves by just a fallen leaf.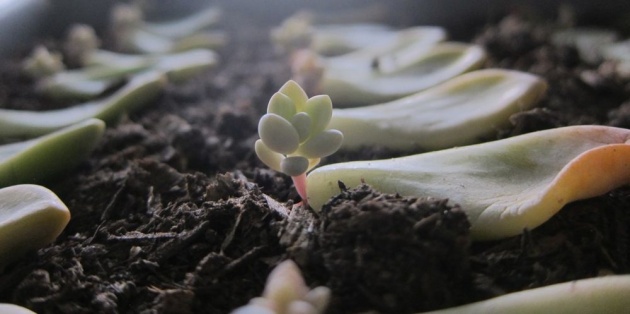 Photo credits: needlesandleaves.net
They absorb radiation.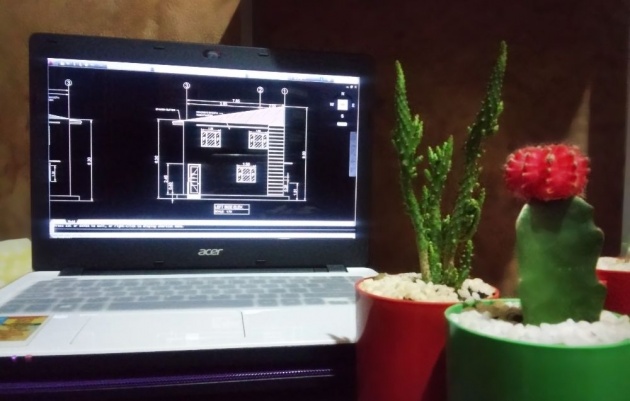 Photo credits: Jennai
I do most of my work in my laptop so I think it's healthy to have even just one succulent on my table. Luckily I have three. They purify air and protect me from harmful effects of radiation caused by electronic devices that includes my laptop, my wifi router, my cellphone, my tablet, and my TV.
They are a very good stress reliever.
Succulents are refreshing. They are very good in keeping the good vibes in a room. They actually help me concentrate on my work just by taking my eyes off from my laptop for a while and staring at them makes me feel more relaxed and at balance.
They can adopt in any environment.
I've seen a lot of creative mini garden ideas in a broken pot and I loved it.
Photo Credits: DIY Fun Tips via Pinterest
Succulents can also be planted anywhere. No matter how small or big the pot is, they can adopt easily.
In eggshells,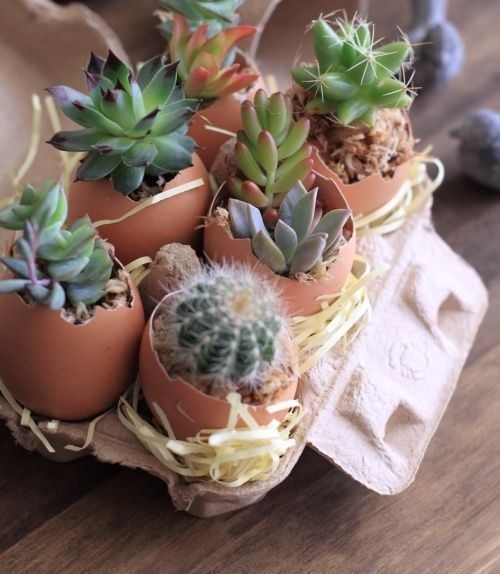 Photo credits: ameblo.jp via Pinterest
In cups,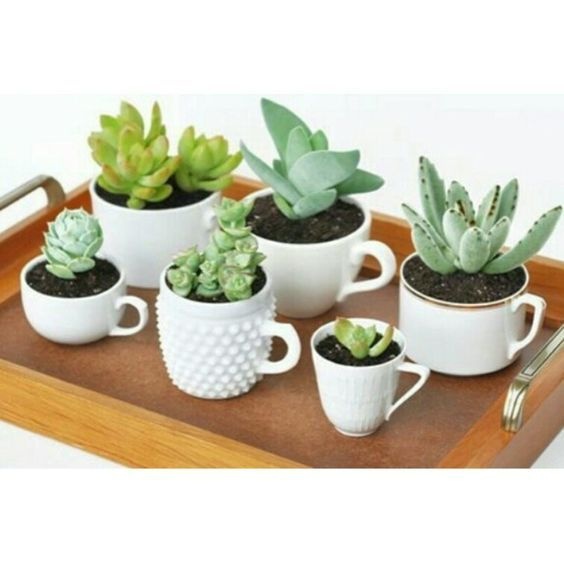 Photo credit: beth tironi via pinterest
Or even in wine corks,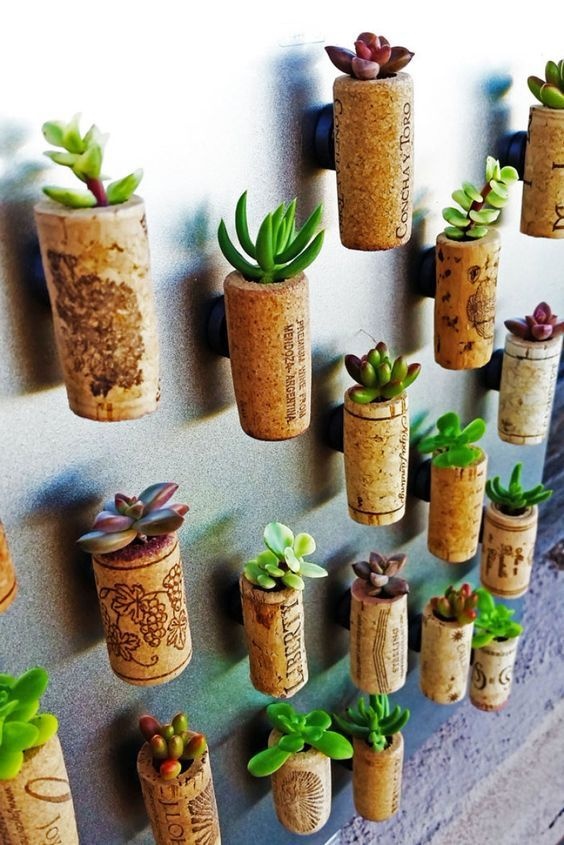 Photo credits: Casa.com.br via Pinterest
Propagating and grafting succulents are exciting and full of surprises. I actually bought my own moon cactus. It's a grafted one already when I bought it. I've been taking care of it and this moon cactus seems to be happy, good to know.
Video credits: Cactus Grafting via Jamshed Asmi
Maybe someday I can improve this hobby of propagating and collecting more succulents. Exploring, experiment on them and perhaps make my own grafted specie. As of now, I've repotted my succulents and I've been doing more research. I'm planning on making my own soil mix for testing to see if it would go well on my succulents. I hope you enjoyed. Till next time.