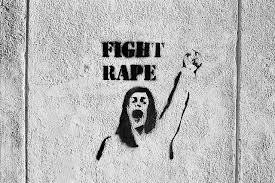 Two girls from Kashi, India made a jeans which has a device which can help them to fight against Rape.
Diksha on the left and Anjali on the right.
A single click on the button of the device can give a call and inform the nearest police station
The device can be used for three months at a stretch.
Varanasi. Two girls from Kashi have made the breakthrough. Diksha Pathak and Anjali Srivastava, have created a jeans where a device with a walkie-talkie is plugged in. The buttons are engaged in the device. On molestation, attempted rape or kidnaping when the buttons are pressed a call goes to the police helpline number automatically. After this scene, the police can track via surveillance.

Computer Science student, said her father is a driver. He often remains sick. He dreams that daughter to do something, which they are proud. So, for the safety of the girls she decided to create a special device. In this work, his friend and student of electronic communication delivered with perfection by Anjali. In making this special jean just Rs 200 was spent.

What is the USP of the jeans.

This jeans has a mike with sensor whose frequency is quite fast. The circuit has a simple mobile chip. An emergency number can be set in the circuit. As you press the switch, the call will go to the person concerned. Till the call is not received a vibration will continue.

Network failures will call the police

Network failure will call the police at the number 100. Subsequently, the police through surveillance can detect the scene. The jeans can be used up to three months.
They are planning to insert a camera also in the device very soon which will make it more effective.