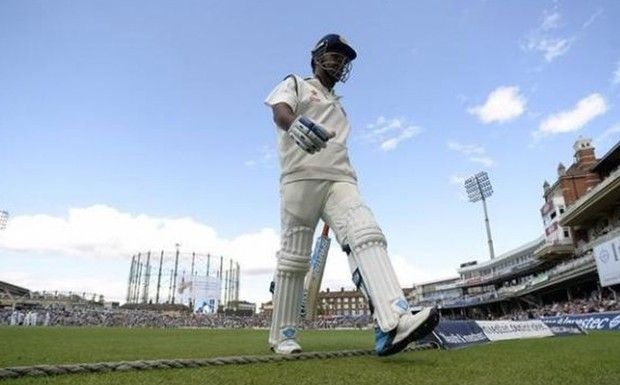 India captain Mahendra Singh Dhoni has retired from test cricket "citing the strain of playing all formats".
Virat Kohli will lead the team in the fourth Test against Australia in Sydney, the country's cricket board said on Tuesday.

The shock announcement came minutes after Dhoni faced reporters in the wake of India's draw in the third Test against Australia in Melbourne, which conceded the four-match series 2-0 to the hosts.

Dhoni said nothing of his retirement plans during the post-match media conference at the Melbourne Cricket Ground and the news was broken on the Board of Control for Cricket in India BCCI's Twitter feed.

"MS Dhoni has chosen to retire from Test Cricket with immediate effect," the said on its feed.

"Virat (Kohli) will be the captain for the 4th and Final Test against Australia."

The BCCI later issued a statement saying the wicketkeeper-captain would now concentrate on one-day internationals and Twenty20 cricket.

This is a surprise move given most senior cricketers generally forgo the shorter formats of the game in a bid to preserve their test careers.

"One of India's greatest Test Captains under whose leadership India became the No. 1 team in the Test Rankings MS Dhoni, has decided to retire from Test Cricket citing the strain of playing all formats of Cricket," the statement said.

"BCCI while respecting the decision of M S Dhoni to retire from Test Cricket, wishes to thank him for his enormous contribution to Test Cricket and the laurels that he has brought to India."

The 33-year-old had been under immense pressure in the wake of the team's disappointing 3-1 loss against England and the series defeat by Australia may have hastened the decision.

Long considered Dhoni's heir apparent, Kohli led the team in the first Test against Australia in Adelaide, scoring back-to-back centuries in his debut as captain and earning plaudits for his aggressive approach despite the cliff-hanging loss by 48 runs.

Though not a victory, Dhoni's last Test in charge may have been satisfying on a personal level, having struck an unbeaten 24 to help guide his team to safety on the fifth and final day as Australia's seamers pushed hard for a third successive win.

His stewardship is likely to be hotly debated for months and years to come, having taken India's Test team to the world number one ranking for a brief period, but also leading a team that would invariably fail to perform away from home soil.