Hello friends! I am yasir ali and now i tell about you diesel power plant in our this blog. This plant is working same our previous plants, which are we describe. But in this plant is different is that we use diesel engine to produce torque in turbine and electrical energy can be produce.
DIESEL POWER PLANT:-
In this plant we used diesel engine, which is coupled with prime mover.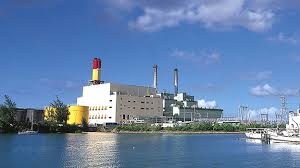 And we know prime mover also coupled with alternator,which is change mechanical energy into electrical energy. So, we say that..
"Convert mechanical energy into electrical by using diesel engine is called diesel power plant"
The diesel engine is coupled with prime mover. We used diesel as a source in engine. In this cause the engine are start. The diesel burn inside engine and combustion act to produce mechanical energy.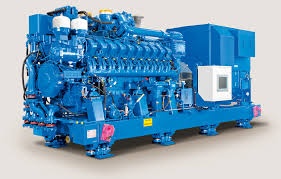 Next alternator is coupled with engine and speed alternator moving and its produce mechanical energy into electrical energy.
ADVANTAGES:-
* This plant is install in minimum space.
* The initial cost is very low as compare to hydro or other any plants.
* The maintenance cost is cheap.
DISADVANTAGES:-
* Its running cost is high because fuel are expensive source.
* Its gain pollution in air
, which is very harmful for human health.
* Its losses is high as compare to other plants.
Thanks........