A few time a ago with the animator Tomás Schüller, we made three little animation short films, based in tales that three different children wrote in the context of the chilean plan to promote reading.
This little videos were made to encourage another kids to participate and have the option of see their tale in the screen.
Well, but that is not the reason why I´m writing today. In this occasion I want to show you the works that a group of little children that are learning how to use computers and technology. Their teacher Daniela Mazza introduce them different tools in order to give them the knowledge to use it in a correct way. The method that she use is to make different activities using different video/tales that they found on internet, then they upload their works to their blog.
For my surprise, one day, they used one of the videos that we made, "Mi amigo nariz de zanahoria". When they comment me I didn´t know what was about, and when I saw their works, I feel really happy because our work could be used in the classroom of this little kids. Then, I watched the works of the children, this time they made drawings about the video with simple painting tools, and their works were incredible.
I don´t use to make educative material, but when this things happen the sensation it´s incredible and it encourage me to try to give something else in the education. I strongly believe that education is the base of the society, and I´m not talking about just the school, I believe that education is about the entire human been in the society. As a filmmaker I feel proud that our work can give a little tool to the kids; but we can give knowledge in lot of ways, and is in each one the work of find our own way to give something in order to make better world.
Thanks again for reading and for share!
Ignacio
And here are the works of this amazing children: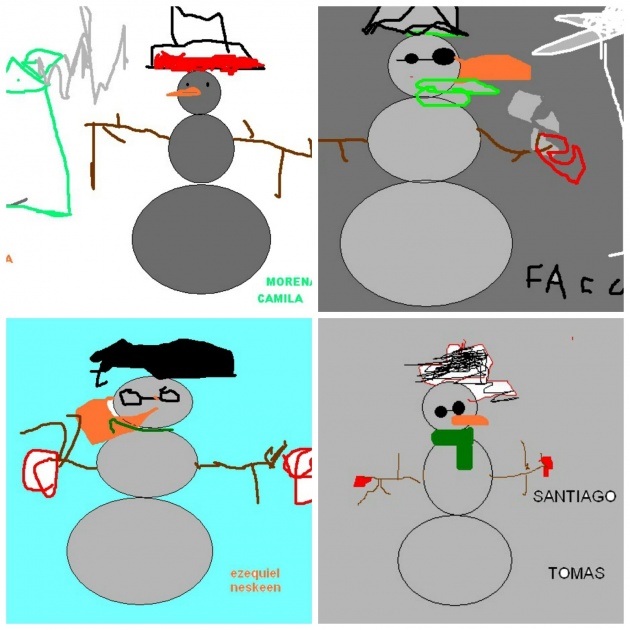 "Mi amigo nariz de zanahoria"