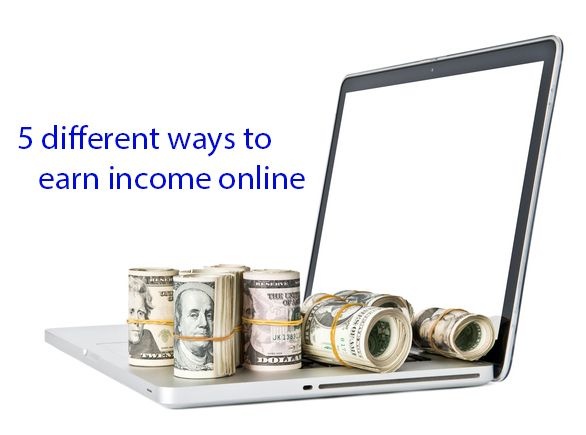 Photo credit: Istock.com edited via adobe photoshop
From the time the internet was publicly available in the late 1980's, it has revolutionized the computer and communication like nothing before.
Millions of people are spending their time and effort making money over the internet. Believe it or not, there are different ways that you can consider if you have the goals of monetizing your internet.
I have enumerate below some legit ways to earn money over the internet.
photo credit: pixabay.com
1. Work on your blogs with bitLanders
It is no surprise that a lot of people love to read blogs. It's in our DNA to love reading and there's no doubt that writing / reading blogs are becoming more and more popular in this modern day. From tangible books up to electronic books or very commonly known as e-books, people never stops their curiosity from reading and relating from it.
Why make your blogs?
As what I have explained above, part of our nature as a human being is to read, relate and provide comments or reviews from our own perspective. Thus, blogging has a wide range of market in terms of readers or audiences. Why? Simply because most of people's blogs are either informative or based from their experiences.
How do you earn from blogs?
There are many social platforms available over the internet that either helps you socialize, relate from trending news, provides you informative guides and ideas on a specific niche. Such social platforms that are widely popular are facebook, linkedIn, twitter, instagram and bitLanders.
The difference of Bitlanders from the other mentioned social platform is that it enables you to express your opinions, thoughts and feelings and in return, it gives you financial rewards for each blog you have successfully posted. Interesting isn't it?
In the long run, as you establish your bitlanders account, you would understand and feel that you have accomplished something that is productive and beneficial for you in terms of financial.
2. Become an affiliate-marketer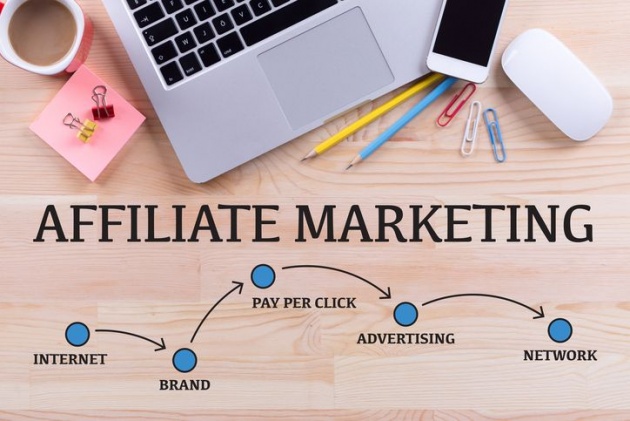 photo credit: istock.com
Be an affiliate marketer. One simple yet effective way of most eCommerce companies is to offer an affiliate program. As an affiliate marketer, all you need to worry is how you can effectively advertise someone's product, then get commissions from it.
Such companies that offer affiliate programs are Amazon, eBay and Best buy for US based companies then Zalora and Lazada for local affiliate programs.
How can you advertise their items?
There are different ways to effectively advertise products. One strategy of an affiliate marketer is make blog of the items he/she is advertising. An effective blog does not focus on the number of items to be sold, but how can each item become beneficial to consumers.
Using affiliate links, you can link their items to your blogs and once the customer clicks the link, it will redirect to the companies ecommerce website. Then, as soon as the purchased is completed, you will get a percentage commission from the item's value. The percentage will depend on the companies. Some items would give 5%, then some items, you could get upto 15% commissions.
For example, if the item that you promoted costs $100, and the commission set by the company for that item is 10%, you would get 10$ for each customer that buys the item you promoted. For as long as they are using your affiliate link and the transaction or purchase is successfully done.
Now, think about if we put this into a large scale of products that you are promoting. Definitely, this kind of opportunity gives us the potential to earn bigger amount of passive income.
3. Do some youtube Vlogs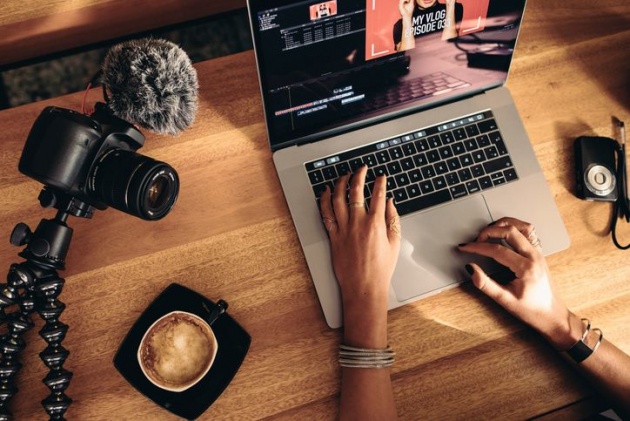 Video blogs, one of the most popular way to earn money while enjoying the freedom of exciting travels, good food and meet different people.
Youtube has become one of the most popular social video platforms that Vloggers used to upload their recorded moments, events, adventure and many more. It's up to you what niche you will be covering for as long as you have the patience to constantly do your vlogs, i dont see any reason that you'd fail from this kind of opportunity.
How much can you earn in Vlogging?
Based from my understanding, an average joe of 2,000 viewers is equivalent to $2 worth. The worth of each view depends on how popular your channel is, or how many subscriber you have.
Remember, there's no easy way to get 2k viewers on your first vlog or whatever video you posted on first try. Unless you get really viral on social media, or we call it as the "one hit wonder", then you may have the chance to become popular in less than an hour or so.
What are the keys to become successful in Vlogging?
I believe the keys to become successful in vlogging are attitude, effort, experience, good camera, and some video editing skills which you will learn as you keep posting videos and reading other's criticism about you.
It may be frustrating at first but hey! just keep going and you won't even realize, you are starting to slowly get viewers. Just keep pushing what you do and the rest will follow.
4. Create your own website
photo credit: pixabay.com
If you have the skill set to create your own website, then this might be for you. Creating your own website can be very helpful in gaining passive income in the long run. Although, be mindful that this kind of path is only recommended to those who are willing to learn the back-end and front-end of how website works.
Before we proceed tackling the things we need to do when working our own website, you would have to first understand the risk that your website might not become rewarding for you.
First, know your basic programming foundation. You need to grasp the idea that you are developing almost everything. Although, there are template available online like wordpress, joomlaa, wix, etc., it is vital that you have background with basics programming. And such programming languages are HTML, javascript programming, PHP, and SQL query.
If all of the items mentioned above are too much for you to grasps, then you may stick doing other ways to earn money with less effort and time.
But, if you're willing to proceed and you have the patience and perseverance to create your own website, I salute you and wish your fruitful success! Believe me, if you succeed from this, then you have the chance to earn passive income.
Why should you create your own website?
Creating your own website depends on the purpose that you wanted to accomplish. It could be for travel blogs, food blogs, your website for your specific niche, or even create your own website for you affiliate marketing.
What tools do you need in creating website?
First, you need to buy your domain name and subscribe to a web host servers before you could start developing your website.
There are different webhost servers that offers package deal where you can buy your domain name and subscribe to their server directly. Such popular webhost servers are goDaddy, BlueHost and siteGround webhost servers.
Once you subscribe to one of the webhost listed above, you can now start working on your content and style of your website via Wordpress.
WordPress give tons of templates that can help you design your website's front-end. With wordpress, the only tasks you need to accomplish is writing your content and keeping it up to date from time to time.
Then, the next thing you need to learn is how to market your website. You need to learn Google analytics, adword, adsense and even SEO (Search Engine Optimization) which is vital in maximizing the number of your visitors from your website.
Don't be discouraged. Once you get to learn the basics, you can create different websites easily. That means, you can earn passive income for each website you created.
5. Become a fulltime/partime freelancer
photo credit: pixabay.com
Have you heard Freelancer.com or Upwork.com ? If not, then this might capture your attention. These two are the most popular freelance platform of today's web world. From skilled to not so skilled individual, everyone can sign up to these two and become a freelancer.
Do you need some skills to become freelancer?
The answer is YES and NO.
Yes, because some employers do require specialized skills depending on the job order, or jobs that you are interested with. And No, because you don't need all the technical skills for as long as you are computer literate, then your potential of earning money is still there.
There are different type of jobs available from these two websites. You could become a transcriptionist who transcribed audios to written texts. You could take a project of designing logos from small time companies. Or, become a voice actor for a specific project. A content writer for publishing companies.
You see, some projects do not need a computer savvy guy in order to complete the project. You just need to be confident of what you do and do the best you could do to impress employers. And definitely, more projects will come for you.
Freelancing could be rewarding if you maintain your quality of work and great attitude towards your clients. Some people treat freelancing as fulltime, and some as part time. It's your choice if you find your time more worth spending from other things you could do, then do a part time only. My point here is, you earn while you control your time and that's a very interesting way of earning income online.
---- Thank you for taking time reading my blog ----
---- Please buzz and subscribe for more exciting blogs ----