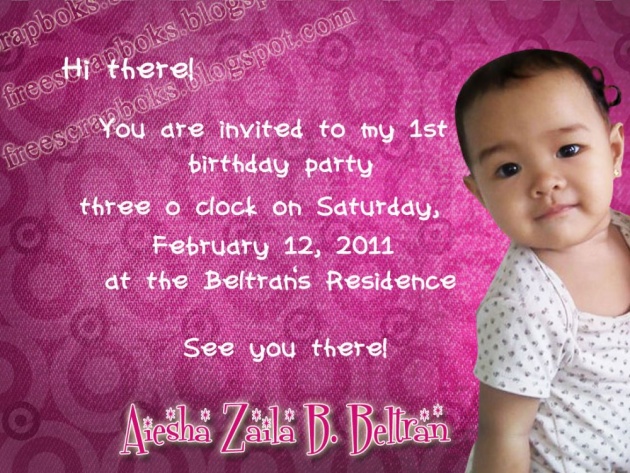 Our little angel is celebrating her birthday every February 10 and this one up here was made when she had celebrated her first birthday. I had made it through the program Adobe Photoshop CS3.
I already had forgotten what are the names of the fonts which I had used in here but I had actually downloaded a lot of fonts which can be used for certain scrapbooks or these kinds of lay outs.
But anyway, I had someone saved the files or the psd file for this and that we can definitely get them up if anyone would like to use this template for their baby's birthday as well.
Feel free to tell me, just comment below and i can help you out.