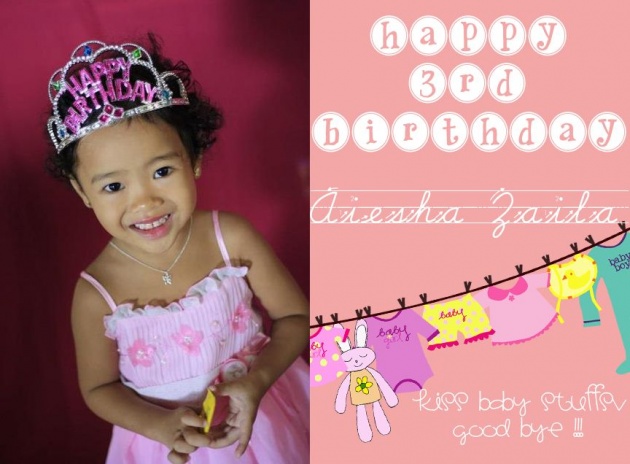 This is another tarpaulin design which I had made for the 3rd birthday of my niece, Aiesha Zaila. We had set a quick pictorial for her inside of house though, we just made a dark maroon kind of backdrop and then we let her do wear certain clothes and then I took her photographs.
This one was not selected as it seemed to be very kiddy kind or child like kind because of the stuffs being hanged on the right side of the design. But I still have this on my drive and I can share it to anyone who would like to have this for their own child's birthday.
Feel free to let me know, comment out of send me a personal message!