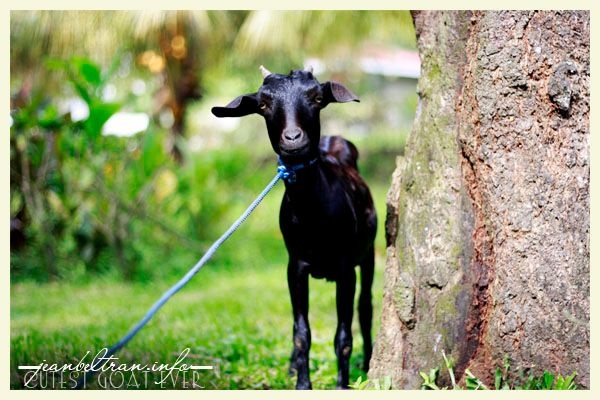 It was my second time in Dumaguete city, we were invited by a good friend to join them celebrate the birthday of her nephew. It was a great experience tragveling there with just a motorcyle together with friends.
But what had surprised me was that beautiful goat that greeted us in the morning light. We were just in the volleyball area while this little goat had stood up from its deep sleep. It was a great view seeing it with the sun's reflection on its skin so it deserves a shot.
Do you think its beautiful as well?