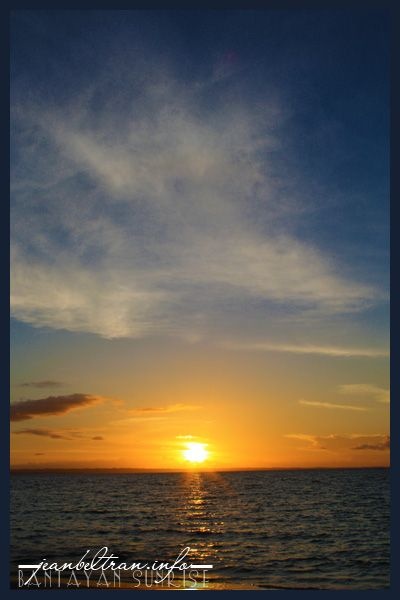 Bantayan is a beautiful island but the sunrise there is way way more beautiful. I had to witness it for myself when we went there at one time for a team building out of town activity. I couldn't miss it as I rarely go to this specific island because traveling to it is just difficult but I was totally blown away when I did witness it.
I suppose the photo here would explain that but it is much way way more beautiful than this photo. The island is just facing clear and without hindrance that area where the sun definitely rises. It feels like the mighty sun was just in front of me that I can reach it with my hands.
It had made my trip complete. I definitely suggest everyone should at least watch the sun rise with our loved one or friends.